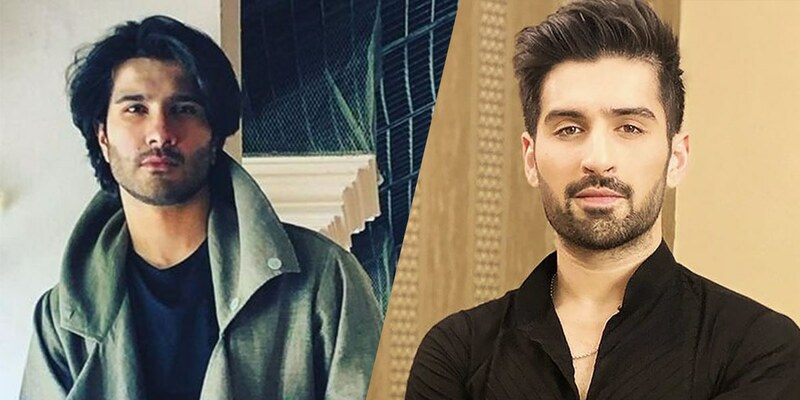 Feroze Khan is back in the public eye, this time it seems the actor is trying to mend his ways and has issued a...

Feroze Khan is back in the public eye, this time it seems the actor is trying to mend his ways and has issued a statement of apology to his fellow actors from the showbiz industry for having leaked their phone numbers. He has acknowledged the mistake and also expressed regret for any harm and inconveniences caused.
Two months after a issuing a legal notice to various actors including Muneeb Butt, Aiman Khan, Minal Khan, Yasir Hussein, Sarwat Gillani, Farhan Saeed and many more, Khan has once again taken to social media and has officially put out an apology for his wrongdoings in the early hours of the first Sunday during the Holy month of Ramadan.
Here is what Khan had to say in his apology:
"On 17-01-23 a legal notice of defamation (drafted by my previous legal team) was posted from my Instagram. Somehow, I failed to notice that the said notice contained the personal details of the recipients including their phone numbers. As soon as I realized I deleted my post immediately within minutes."
He further stated, "However, it has now come to my knowledge that as a result of the aforesaid notice the privacy of my fellow colleagues was violated. As an actor, I know the importance of privacy and value it most. I never intended that anyone's peace be disturbed. If any of my colleagues had to go through any inconvenience I am deeply sorry for that."
Feroze Khan also added another apology for Muneeb Butt and his family, here's what he had to say:
"Whatever happened between me and Muneeb Butt's family, we have decided to end it here with the guidance of our elders and we will maintain a relationship of mutual respect and love as a family in the future. Inshallah."
It looks like the actors have worked things out between themselves and have let bygones be bygones. A picture was also shared on both Muneeb Butt and Feroze Khan's respective profiles where the two are seen smiling away. The Sar e Rah actor has also urged the public to respect Feroze Khan and Alizay Sultan's privacy and restrain from commenting on their private matter.
Muneeb Butt took to social media to issue his statement, check out what it says:
"I Muneeb butt and family hereby state, that to give us pain and mental distress was not FK's (Feroze Khan) intention. It was a mistake, I announce to drop all the charges."
He further stated: "Honourable judiciary is still hearing Feroze Khan and Syeda Alizay's case, we have full faith in our judicial system. The verdict court will give, we will stand by that. It's their private matter and everyone should respect their privacy and restrain from commenting."