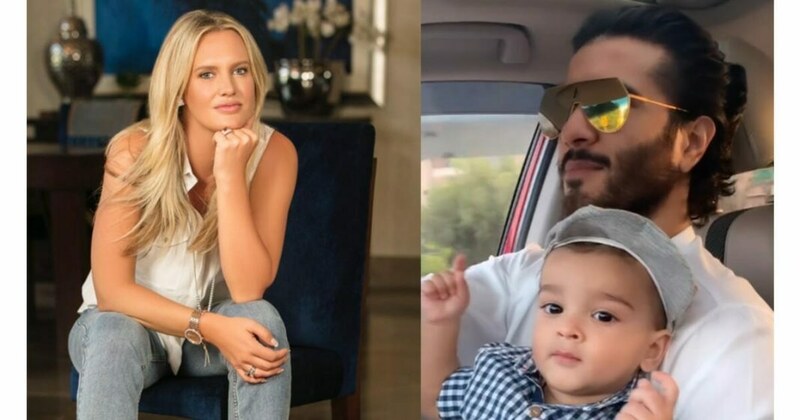 Social media has been buzzing with the ongoing war of words between actor Feroze Khan and model/social activist...

Social media has been buzzing with the ongoing war of words between actor Feroze Khan and model/social activist Shaniera Akram. The two have had a heated argument over social media that has quickly escalated.
The entire incident began after the Habs actor posted a video of himself driving a sports car with his child on his lap. Keeping in mind how unsafe this scenario is in terms of the child's safety, Shaniera Akram decided to school him on the rules and regulations and how Khan was putting his child's life into danger, she took to her Instagram stories to school the actor.
Akram shared her concerns and shared a screenshot of Feroze Khan with his child on his lap and wrote, "Why don't they get it through their thick heads! this is DANGEROUS and putting your own child's life in jeopardy."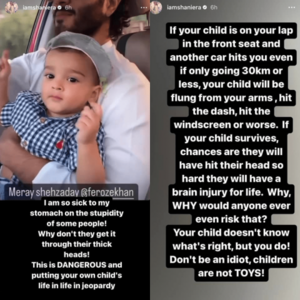 This certainly did not go well with Feroze and he lashed out at Shaniera in a rather odd manner where he shared a video of renown MMA fighter, Khabib Nurmagomedov wrestling with a brown bear. He then wrote,
"World's number one fighter! Glad he didn't listen to you [Shaniera] or your father while being trained or would've wasted his talent."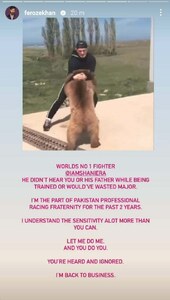 He clearly was directly attacking her but also sending out a very strange, cryptic message retorting back to the criticism towards him. Khan further said that he understood the driving sensitivity better than anyone since he was part of the professional racing fraternity for more than two years.
Here's what he had to say:
"I'm part of the Pakistan Professional Racing Fraternity for the past two years. I understand the sensitivity a lot more than you can. Let me do me, and you do you. You're heard and ignored. I'm back to business."
The matter did not come to a close and instead was fuelled up further with the video Khan had shared to which Shaniera Akram replied saying,
"I have no idea what this means. Please refrain from sending me sick cryptic animal cruelty videos!"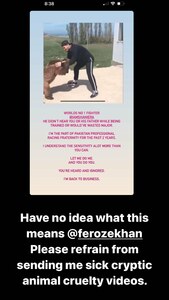 This trending social media war caught the eye of many celebrities including Feroze Khan's Habs co-starAyesha Omar who lauded Shaniera for speaking up on this dangerous practice. Ayesha Omar is a firm advocate of the use of seatbelts for safety after getting into a terrible car accident 7 years earlier.
Here's what she posted on her social media:
Actress Sofia Khan also responded to Shaniera Akram and shared a horrifying story of her own car crash with her daughter where they only survived due to the seat belt.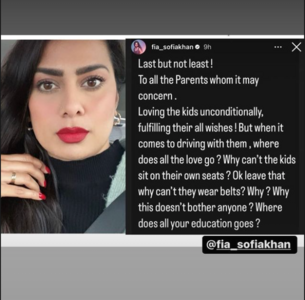 Shaniera Akram's response triggered yet another reply from Feroze Khan who shared an Urdu saying on his stories and attacked her by saying she wouldn't be able to comprehend it and 'Wasim Bhai' could maybe translate it for her. The personal attacks to Shaneira were definitely irksome and are doing no good to Khan's already rocky image on social media.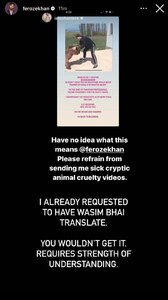 The social media debate between the two has finally come to an end after Feroze shared a last message to his followers, asking them not to believe anyone over the internet. Here's what he said: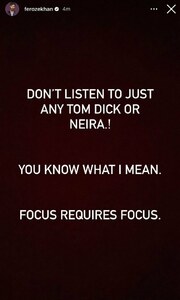 Follow HipinPakistan for all your entertainment updates and more.