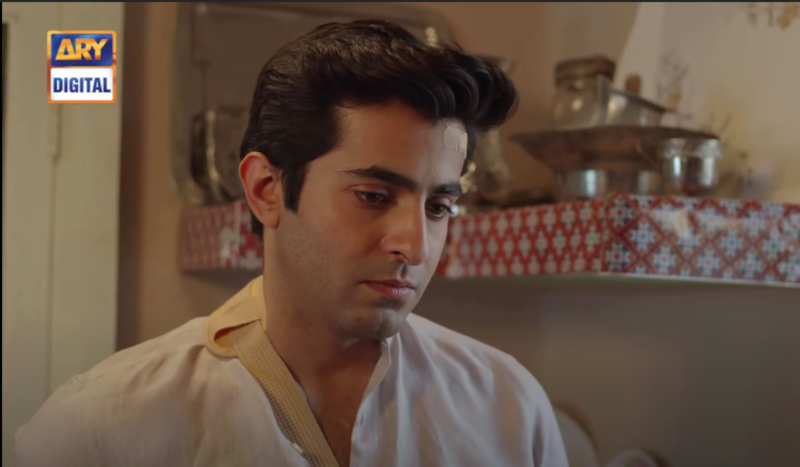 PSM is a romantic tale of first love where Rakhshi & Aslam fall in love with each other but are faced with a number of hurdles

Pehli Si Muhabbat boasts an impressive cast that includes, Sheheryar Munawar, Maya Ali, Saba Faisal, Hassan Sheheryar Yasin (HSY), Rabia Butt and Nausheen Shah. Produced under the banner of iDream Entertainment and under the brilliant direction of Anjum Shahzad, while it has been been wonderfully penned down by Faiza Ifthikar.
The Plot
Our Romeo, Aslam (Sheheryar Munawer) has been trying to get away from his uncle's house to reach back to Hyderabad in order to meet Rakshi (Maya Ali) before she moves away to another neighbourhood. However, his uncle intercepts him in the bus and drags him back home. The poor guy has lost all hope but his cousin Bushra is there to save the day and gives him her phone to contact Rakshi, Aslam tries repeatedly but Rakshi's phone is switched off. In the morning he convinces Bushra to call Nargis on her phone pretending to be Rakshi's friend Bisma but Nargis doesn't let them speak to her. Aslam is now slowly losing hope as all his efforts seem to be hitting a dead-end.
Long- lost lovers Sikander and Zainab finally met, the much awaited confrontation between Zainab and her ex-beau was shown in the latest episode, Zainab requested Sikander to let go of Rakshi and let her and Aslam be re-united with each other, however, Sikander was not one to budge and instead put up a condition. He asked her to leave her husband and the life she had with him behind and run away with him, if she would agree he would leave Rakshi. To which Zainab refused and returned home.
Zainab and Murad Steal our Hearts!
We believe not all is lost for this couple, who may not be in love but are surely getting there, Murad speaks to Zainab about the first time that he saw her, however Zainab's expressions changed the momentum within seconds. Zainab asked Murad why he agreed to marry her even after finding out about her past with Sikander. Murad confesses that he fell in love with her on first sight and Zainab admits she wants to believe this whole-heartedly.
Some scenes we absolutely loved in the latest instalment of Pehli Si Muhabbat:
Rabia Butt's feisty character Nargis never fails to Impress!
Nargis and Faizullah's short banter in the latest episode will have you lauding her performance! Butt's witty, funny yet hard hitting dialogues are a treat to watch, her chemistry with Shabbir Jan playing Faizullah is spot on, and although they have quite the age difference between them we are absolutely loving this on-screen 'jodi'.
Women supporting women in form of Zainab and her Bhabhi Ishrat
Instead of following her mother-in-law or husband Akram, Ishrat decides to help her sister-in-law Zainab out as she understands her situation. She lies to hermother-in-law (Saba Faisal) and accompanies Zainab as she meets Sikander for the first time after years. Ishrat choses not to question or poke her nose into Zainab's affairs yet supports her without any benefit of her own.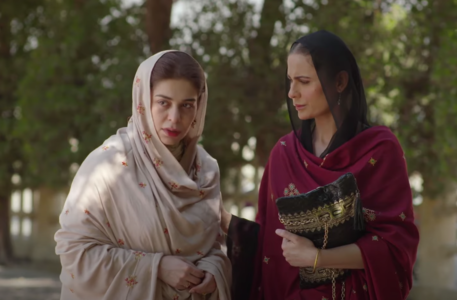 What's Next?
Pehli Si Muhabbat fans are missing the lovebirds Aslam and Rakshi on screen together, we hope the next episode gives us an insight into when this will be happening. Will Aslam manage to find his Rakshi? Will Sikander change his mind about marrying Rakshi? Watch Pehli Si Muhabbat on ARY Digital at 8 PM every Saturday.