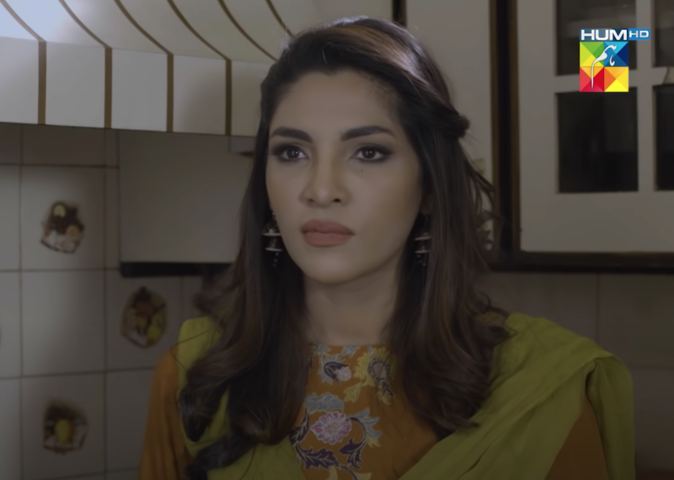 Yaar Na Bichray keeps audiences engaged with an interesting plot and remarkable performances.

HUM TV's Yaar Na Bichray has been making waves since its recent release, starring Zhalay Sarhadi, Zain Baig, Zainab Shabbir and Hammad Farooqui. The drama follows the story of Azhar (Zain Baig), his love interest Palwasha (Zainab Shabbir) and Azhar's sister Fiza played by Zhalay Sarhadi. With a riveting storyline, Yaar Na Bichray is all about, sibling rivalries, family politics, lost-love, jealousy and betrayal. We can't wait to see how the story unfolds in the next few weeks as the drama progresses on.
The Plot
Azhar is stuck between the three women in his life who do not get along with each other, he ends up acting as a referee between them. Fiza's hatred for Palwasha is fueled by Azhar being a good and loving husband which reminds Fiza of the love she lost years back. Fiza is annoyed by the fact that her mother has asked her to make tea for the guests who have come to meet Palwasha. In her hatred towards Azhar and Palwasha, Fiza turns into the wicked witch of the west and forces Palwasha to take the tea for the neighbours, when she refuses, Fiza simply pours boiling hot tea over Palwasha's hand without even a slight flinch. Having previously kicked Palwasha out of the house twice, Fiza is now thinking of ways to get rid of Palwasha for good since she has seen how much Azhar cares for her after finding out the truth about the amount Azhar has promised to pay for Palwasha to her father Zafar (Noorul Hassan) in return for her hand in marriage.
On the other hand Palwasha and Azhar's marriage is on the rocks even before it has started off, with Palwash not trusting Azhar thinking of him as a low-life who just wanted to marry her and therefore made a deal with her father for her. She chooses not to believe that he truly loves her and is constantly thinking of ways to free herself of him. Unaware of her friend Saima and ex-fiance Sami working together against her, Palwasha shares her troubles with Saima and tells her all about her marriage which is only a compromise which she couldn't say no to,
Characters that have impressed us in Yaar na Bichray!
Zhalay Sarhadi plays the role of Fiza apa who is Azhars older step-sister. Having had an unhappy childhood with a mean step mother and ignorant father, Fiza has a bitter nature and is always bickering about one thing or the other. Zhalay Sarhadi has proved her mettle once again with her portrayal of Fiza, a character that we have grown to dislike with a passion, this certainly proves what a remarkable actress Sarhadi is. We absolutely love how she has nailed her acting throughout the drama, be it her arguments with Azhar and his mother or with Palwasha, Zhalay stole the show when she poured tea over Palwashas hand for not obeying her orders, she then walked away without a care in the world.
Azhar and Palwasha's share sizzling chemistry on-screen!
The duo, Zain Baig and Zainab Shabbir share a great rapport on screen, Azhar the rowdy shopkeeper with a 'tapori' look, has us impressed with his witty self, and comic banter with the rest of the cast. We're anxious to see how Azhar and Palwasha's story progresses further on as the drama unfolds.
What's Next?
Will Palwasha tell Azhar about Sami following her and will Fiza and her step-mother succeeed in kicking out Palwasha from their house? Watch Yaar na Bichray, Monday to Thursday at 9 PM on HUM Tv.