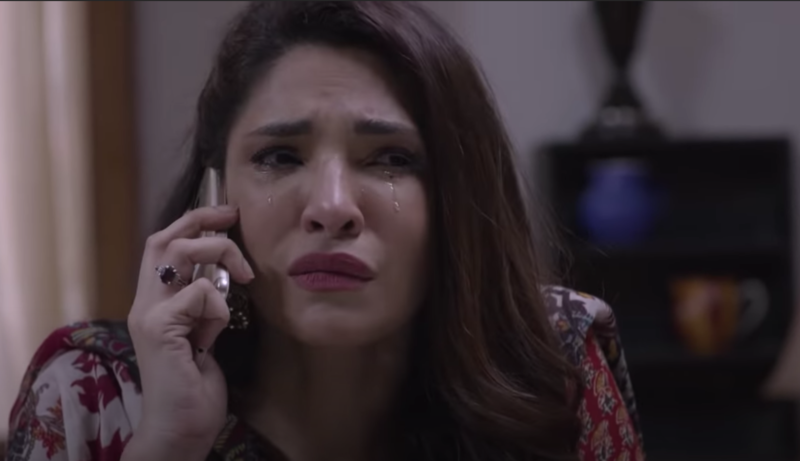 Zhalay Sarhadi's Fiza is finally getting a taste of her own medicine after Sami starts showing his true colors!

Zhalay Sarhadi, Zain Baig, Hammad Farooqui, Zainab Shabbir and Noorul Hassan star in HUM TV's Yaar Na Bichray, a story of love, hate and vengeance that has taken over a family for decades.
The Plot
The misunderstanding between Azhar and Palwasha fueled by Fiza and Sami has crossed all limits and the cupid-struck happy couple have turned into raging monsters who want nothing to do with one another, Azhar is planning to take custody of his child as soon as Palwasha gives birth, while on the other hand Palwasha is determined to file a case of 'Khula' against Azhar to attain her freedom from him after she lost her trust for him.
Fiza who has been the negative nancy all along is finally getting a taste of her own medicine, while Sami's father mistreats her she is reminded of all the horrible things she did to Palwasha back home. Not only this but it seems like Sami and his father have cooked up a notorious plan to take Fiza's property share and her shop and then kill her off by slow poisoning her. Sami has been poisoning the juice that he so lovingly prepares for Fiza, this has resulted in her miscarriage and almost near death experience too. While Fiza was out of her senses, Sami manages to fool her into signing a blank document, little does she know she is signing away all her property to her husband who is merely taking his revenge on Azhar and Palwasha.
Good Performances Save Yaar Na Bichray!
The drama has always had the age old love-hate, jealousy and decade old vengeance plot to it and has only been a bearable watch due to the good performances given by the leading cast , Zhalay Sarhadi as the fiesty and villainous Fiza, Zain Baig as the good brother and husband Azhar , Zainab Shabbir as 'palwasha' the damsel in distress who has learnt to stand up on her own two feet after all the hurdles thrown her way and lastly Hammad Farooqui's Sami is so convincing as the baddie in Yaar Na bichray that he makes you feel repulsed every time he comes on screen! Noorul Hassan as Palwasha's father has nailed his character to a T, kudos to his versatility, from his recent comic stunt in Ishq Jalebi to his avatar as the 'faqeer' in Khuda aur Muhabat, he can fit into every character and make it his own with great finesse!
We're loving Palwashas confidence!
Portrayed as the damsel, poor girl in distress who was dependent on her husband, we are glad to see Palwasha breaking the norms and being independent. Instead of crying over her husband she has realised her self worth and knows that she doesn't need a man in her life to navigate through the muddled waters of life.
What's Next?
Will Fiza find out the truth about Sami poisoning her? Will Fiza learn her lesson the hard way? Watch Yaar Na Bichray on HUM TV.