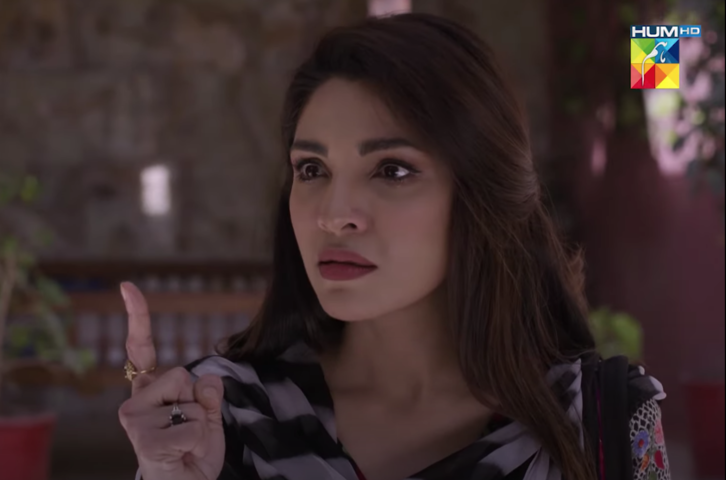 Zhalay Sarhadi's 'Fiza' steals hearts in the latest episode after her love story is left incomplete once again!

HUM TV's drama Yaar Na Bichray starring Zain Baig, Zainab Shabbir, Zhalay Sarhadi and Hammad Farooqui has an intense storyline with power-packed performances from the actors. With 32 episodes down the play has us hooked!
The Story So Far
This week's episodes were full of intense drama and twists that we definitely did not see coming! First off Fiza was shocked to see Azhar and Palwasha getting along so well after the huge fight they had but Azhar explained his wife was busy only because she was working day and night to buy back the truck he had sold earlier. This happy union was shortlived after Azhar found out Palwasha's father was conning her, he left after they had a fight again and she fainted and had to be taken to the hospital where they found out she was pregnant and needed to take the utmost care otherwise she would lose the baby. Fiza's second plan to turn her step-mother against Palwasha had now failed too after they received the good news as Fiza had tried her best to prove Palwasha could not become a mother and had some medical issue too. However, this tactic of hers failed too and she was not happy about falling on her face not once but repeatedly!
On the other hand, Sami and Fiza's plan to get into her step mother's good books was working out well as she agreed to Sami's proposal for Fiza in a jiffy. Without Azhar meeting them, Fiza and her step-mother decided to fix the date for the engagement. In order for things to go smoothly on the big day, Sami hired some goons to snatch Azhar and Palwasha's mobiles and wallets so they would get late from the clinic and wouldn't reach on time for the event however Azhar arrived just after the ceremony was over and all hell broke loose! Fiza did not believe a word he or Palwasha said and Azhars mom was against Palwasha once again! Fiza threatened to commit suicide and Sami was enjoying the entire scene a lot. He promised Fiza he was innocent and had no idea that Azhar was her brother, he also denied the allegations made by Palwasha touting her as a liar.
HIP Review - Good Performances Keep the Drama Afloat
Yaar Na Bichray may have a degenerative storyline with the same Saas-Bahu and a wicked sister in law saga, however the drama is worth the watch only because of the impressive performances by the cast. Zhalay Sarhadi who plays Fiza the antagonist in the drama and Zain Baig who plays Fiza's younger brother Azhar have carried the weight of the drama on their shoulders. Zhalay plays the wicked vamp who is willing to go to any extent to simply get the vengeance she has always wanted and to make Azhar pay for all the injustices she went through at the hands of her step mother. We're loving Sarhadi in this negative role and she has proved her mettle once again with opting for this challenging avatar, her breakdown after her brother broke her engagement was bone chilling and left us with goosebumps!
On the other hand Zain Baig playing the good guy Azhar, the one who selflessly cares for his evil sister even after knowing that she had purposely hurt his wife in different situations.
What's Next?
The next episode shows Fiza and Sami getting married secretly, will Fiza regret her decision of marrying Sami or will she never get rid of the blindfold on her eyes put on by the sweet talking Sami? Watch Yar Na Bichray Monday to Thursday on HUM TV at 7 PM.