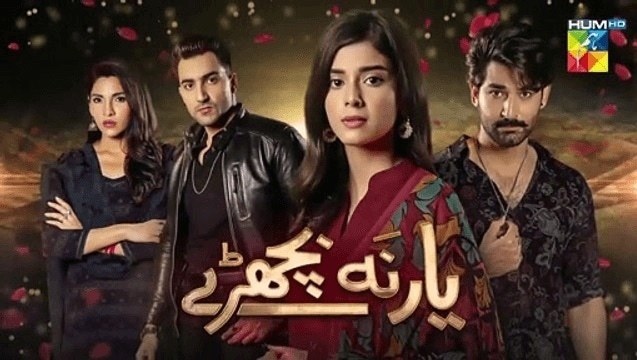 HUM TV's Yaar Na Bichray starring Zhalay Sarhadi, Zain Baig, Zainab Shabbir and Hammad Farooqui ends on a happy note!

The Plot - Sami and his grand scheme of things!
Yaar Na Bichray has seen a whirlwind of drama, emotions and some major developments as it raced to its climax, it did become a little slow paced but picked up speed towards the end. Zhalay Sarhadi's 'Fiza' became the ultimate pawn in Sami's vengeance against Palwasha and Azhar. Not only did Fiza blindly trust her husband who even lied to her about her name but she chose to support him when he accused Palwasha of trying to seduce him and called him home when she was alone. Azhar who always believed his sister was swayed by her antics and kicked Palwasha out of his house. Fiza then left her mother's house and was treated worse than a maid at Sami's house by his father Basheerudin. Then started Sami's plan to finish off Fiza now that he so no need of her as he had already managed to separate Palwasha and Azhar. Sami slow poisoned Fiza by adding poison to her juices and this caused her to have a miscarriage, she was informed by the doctor about the poison in her body and that is when Fiza realised the game Sami had played all along and she had blindly trusted him!
Fiza Turns Over a New Leaf!
Fiza soon realised all her mistakes and repented for her wrongdoings. She apologised profusely to Palwasha and Azhar however, Palwasha was not ready to forgive anyone just yet. She then asked Fiza to collect proof against Sami if she wants her apology to be accepted. Fiza was determined to make things right and went back to Sami's house, installed a camera to record Sami in action. Fiza had finally realised the love her brother had for her was pure and she wanted him to be reunited with his one true love Palwasha.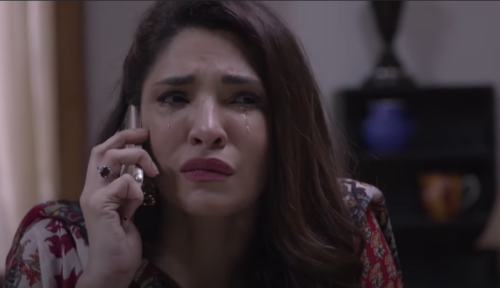 Kudos to Zhalay Sarhadi for essaying the complicated character of Fiza so well in the drama, the sister who was always jealous of her step-brother and couldn't find it in her heart to let go of all the malice that had built up over the years. It was great to see that the character Fiza had a happy end and she rectified her mistakes, turned over a new leaf and emerged as a better person!
Azhar and Palwasha Live Happily Ever After.
The doe-eyed couple went through a terrible time after all the lies Sami and Fiza had spewed to turn Azhar against Palwasha. Palwasha emerged as a strong independent woman who was able to help her father in his time of need while being pregnant and managed to do everything herself. She felt she no longer needed her husband who had doubted her and did not believe her against Sami's false accusations. After Fiza and Saima confessed Palwasha was innocent, Azhar was shattered and was unable to convince Palwasha to return home even after their daughter was born. On Faiz Chacha's insistence Azhar devised a plan to win Palwasha's love and trust back by faking a relationship with her friend Saima, finally this strategy worked and Palwasha forgave Azhar for all his wrongdoings and decided to return back home with him!
The Final Showdown!
Yaar Na Bichray's end was an absolute treat to watch, a happy ending with the baddies, Sami and his father put behind bars is exactly what the viewers wanted to see! The scene from the Sami's second wedding where Azhar and the women in his life came prepared for a major showdown was intense, dramatic and pulled just the right strings! Azhar, Fiza and Palwasha brought all the proof with them and caused quite the ruckus at the event. Sami's true face was revealed and his plans to make a fool of yet another girl was ruined by Azhar and the gang.
Applause Worthy Performances by the Cast of Yaar Na Bichray!
The veteran actor Noorul Hassan played quite the impressive role of Faiz Chacha, the selfish father who later realised his errors and appreciated all the efforts made by his daughter for his well-being. We loved his character development in the drama and he perfectly played the roles of both the good and the bad father in the play.
Zhalay Sarhadi who played the mean spirited Fiza was acting out for all the mistreatment she received as a child essayed her role with great finesse, from her meltdowns to her cunning antics and finally to her repentance, it was a treat to watch Sarhadi as the feisty Fiza. The dapper Zain Baig and Zainab Shabbir as the duo in love have our hearts and we specially loved the 'Tapori' look that Zain Baig aka Azhar carried out throughout the play.
The villains played by Hammad Farooqui (Sami) and Basheerudin (Adnan Shah Tipu) were outstanding! Every time Sami and Basheerudin would laugh like maniacs and plot their next step would remind us of some psychotic masterminds at work!
Follow HIP for the latest entertainment news, updates and much more!