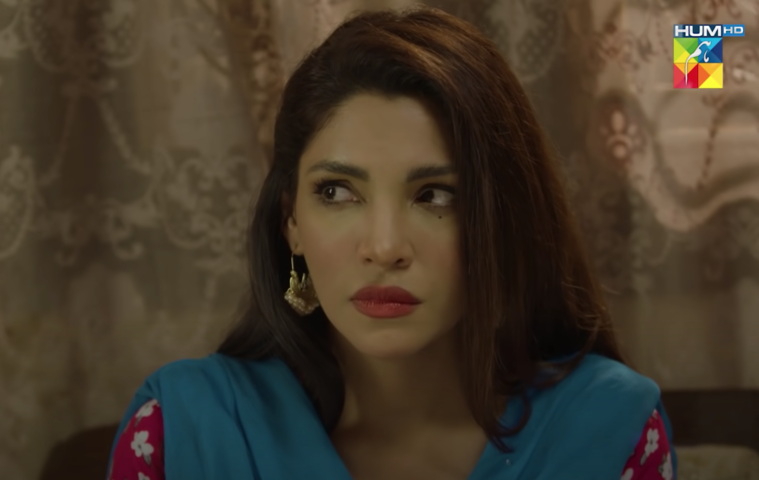 Zhalay Sarhadi shines as the fiery Fiza, viewers are loving her negative role in the play!

HUM TV's Yaar Na Bichray has been topping the TRP charts since its release, starring Zhalay Sarhadi, Zain Baig, Zainab Shabbir and Hammad Farooqui, the drama follows an intense storyline with major twists that have left viewers shocked at every turn. Yaar Na Bichray shows an epic sibling rivalry between Fiza (Zhalay) and Azhar (Zain), family politics, lost-love, jealousy and betrayal. We can't wait to see how the story unfolds in the next few weeks as the drama progresses on.
The Plot
A very angry and hurt Fiza makes a hasty decision and asks Sami aka Wasi to bring a 'qazi' as she wants to marry him in the middle of the night to show her step-mother and brother what she is capable of, Sami calms her down and convinces her it is not the right time to get married. Fiza's path to vengeance has been fuelled by Sami, little does she know that he has his own revenge to take and is simply using her to do it. Fiza has now started to get on her step-mother's good books on Sami's insistence and also teams up with him to act out a mugging scene staged by Sami, he then heroicly recues Fiza and her mother's bag and instantly gets on her good side. Fiza's jealousy knows no bounds and she continues to tear apart Palwasha and Azhar, now that Palwasha has set up her small home factory for garments, Fiza is busy trying to prove to Azhar and his mother that Palwasha has completely left the household chores and all her responsibilities of a wife and daughter-in-law. The cherry on top that worked against Palwasha was missing out on Azhar's birthday as she was tied up with work commitments, fiza left no stone unturned in spreading negativity and her step mother who was totally in love with Palwasha has now turned against her.
Just as Azhar and Palwasha had begun having a happy married life, Fiza managed to bring distances between them by playing her cards well. Azhar who was head over heels in love with his wife has now started doubting her intentions, while Palwasha is working extra hard to recover his truck that he had to sell because of her. Will Azhar's misconceptions about Palwasha be cleared or will Fiza begin a new tactic to create further misunderstandings between the two?
We're Loving Zhalay Sarhadi as the Show's Vicious Antagonist
Zhalay Sarhadi excels at being the manipulative step-sister who emotionally blackmails her brother into getting her way in every situation. She is willing to go to any extent in order to ruin Palwasha and Azhar's married life and we have to hand it to Sarhadi who Is nailing her role as a young woman clouded by insecurities that stem from a neglected childhood. It is easier to perform the role of a 'satti savitri' rather than the antagonist in a drama, and we can see how well Sarhadi has managed to pull it off effortlessly.
What's Next?
Will Palwasha manage to convince Azhar that she truly loves him and has been working extra hard to buy back his truck? Will Fiza's wish for marrying Sami come true? Watch Yaar Na Bichray on HUM TV.