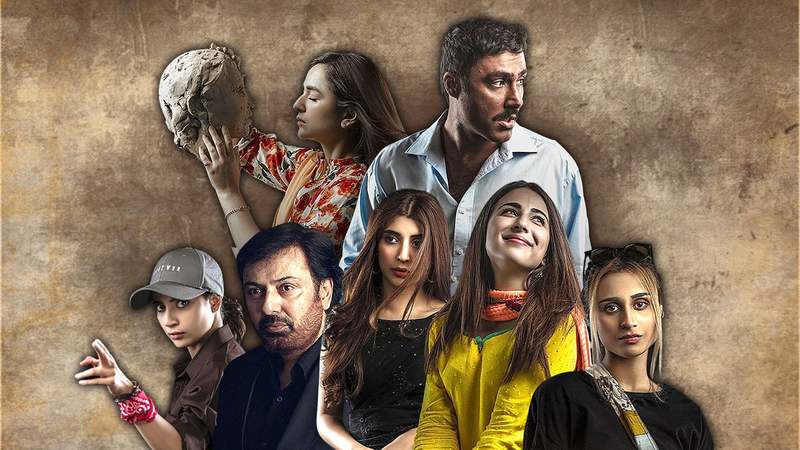 Ahmed Ali Akbar and Mashal Khan steal hearts in HUM TV's blockbuster drama serial Parizaad

A story based on an out-of-the-ordinary hero, someone that does not meet the beauty standards set by society has been grabbing eyeballs since its first episode. Ahmed Ali Akbar's Parizaad is a masterpiece in the making and has sadly not quite caught the appreciation it fully deserves. Based on a novel penned down by Hashim Nadeeem from Ishq Zahe Naseeb and Raqs e Bismil fame, and directed by the maestro Shahzad Kashmiri, Parizaad has just the right amount of mystery, drama and an emotional plot to have its viewers hooked on to it!
The Plot - Parizad Loses Yet another Loved One!
Just as unfortunate as people make out Parizaad to be it seems like luck seems to be running out to when it comes to people he forms good friendships with. After Naheed caused him the ultimate heartbreak, he found solace with Bubbly and his best-friend Nasaaz however, Bubbly got cold feet and ran away while Nasaaz felt it was time to move on to greater things. Just when Parizaad had finally began moving on in life by making new friends in the university he was now attending, he was confronted with the harsh and bitter realities of life. Mashal Khan aka Lubna became a close friend of Parizaad's and he had truly begun to care for her, in an unfortunate turn of events she revealed her true identity to him and told him she had been sold off to the highest bidder by her mother.
Parizaad was then given free advice by Lubna's mother who asked him to start earning, and to become a rich man as 'money' is the only commodity in the world which would take him to heights beyond his imagination. She asked him to pay 10 crores for Lubna and she would happily hand her over to him, this realisation hit Parizaad like a pile of bricks and he chose to pay heed to the advice he received. In order to save his sister's marriage and relationship, he sold off his prized possession of poems that he had been compiling since eons. He also left his degree from the university and decided to work as a welder in a garage to earn money and contribute to his family.
Can Someone Give Ahmed Ali Akbar an Oscar? Please!
In a sea of mundane, ego boosting heroes who are the centre of two very beautiful women pining over them, Ahmed Ali Akbar's contemporary hero Parizaad will hit you like a breath of fresh air! From his body language, power-packed expressions to his various mannerisms, Akbar has phenomenally essayed out this role. Without uttering a single word he is able to capture the audience with his powerful acting skills, his laugh is contagious, his awkward shy smile will make you blush and his teary eyes will surely make you cry a river.
Although reprising the role did bring backlash as claims of 'blackface' were made against the creators of the show and Ahmed Ali Akbar was also called out for it. The criticisms have now taken a back seat after watching Ahmed perform so brilliantly well. The recent episode where he comes face to face with Lubna's (Mashal Khan) truth, the tears and bewilderment in his eyes left us speechless and had us reaching out for a box of tissues. The bitter sweet realisation Parizaad had of losing his new friend broke our hearts and we couldn't help but feel sorry for him!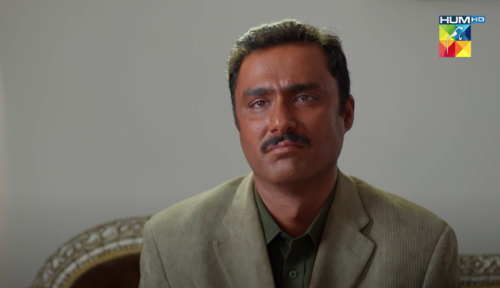 Mashal Khan Impresses as Lubna in Parizaad
The gorgeous Mashal Khan made her short appearance as Lubna - Parizaad's first friend in the prestigious university he got a scholarship in. The two connected through Parizaad's poetry and soon became really good friends. The last scene Mashal Khan was seen in with Ahmed Ali Akbar as she revealed her true identity to him as a girl born into prostitution, who was now sold off to the highest bidder came as quite the shock! Mashal was a treat to watch as Lubna and she broke our heart as her eyes welled up whilst she thought about Parizaad as someone who she truly thought was beyond beautiful and would have wanted to defend him against this unjust and cruel world. Khan proved her mettle once again as Lubna in Parizaad and we can't wait to see how her absence impacts Parizaad as the story progresses further.
Will Naheed's Entry Change Things for Parizaad?
An old flame Naheed (Ushna Shah) returns to Parizaad's life and the next episode preview shows a secret meeting between the two. Will Naheed coming back give Parizaad the closure he has always needed or make things worse for him? Watch Parizaad on HUM TV every Tuesday at 8 PM.