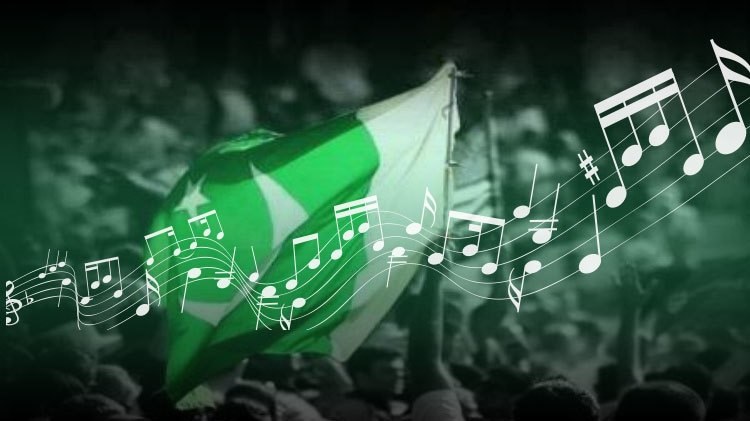 Every year Pakistanis celebrate the 14th of August with great zeal and fervour, the streets and buildings are lit up...

Every year Pakistanis celebrate the 14th of August with great zeal and fervour, the streets and buildings are lit up in green and white lights and you can see the Pakistan flag everywhere you go! Growing up we remember attending Independence day programs and special assemblies in school that reminded us of the importance this special day holds for every citizen. Decades after the Independence day and the on-going issues in the country often need to give the people a reminder of the great sacrifices made that led to this unique identity that we have.
What's a better way to be reminded of the struggle for Independence than listening to some of the best patriotic songs released! Having grown up listening to the classics by the legendary Benjamin sisters, Nusrat Fateh Ali Khan and Mehdi Hassan, we often forget the contemporary songs released every year that are definitely worth a listen!
Here's a roundup of 5 of the best contemporary patriotic songs that should be added to your playlist!
Coke Studio - Ao Ehad Karain
Released this year, this rendition of 'Wattan Ki Mitti' received a lot of praise from listeners and has over 2.5 million views on YouTube. Various artists from different genres ranging from hop to folk music to classical came together for this masterpirece. The music video is also a refreshing take on Pakistan's various traditions.
Khayal Rakhna - Acapella Version by Ali Noor
This out of the box piece of music was a complete transformation to the music scene in the country. Ali Noor and Strepsils paid tribute to one of the most popular national songs, 'Khayal Rakhna' by the legendary singer, Alamgir. This acapella video was recorded without any musical instruments and all the sounds made are from the voice and mouth. Kudos to all the artists who made this an immense success!
Dil Hai Pakistani - Ali Azmat
Ali Azmat's version of Dil Hai Pakistani gives you nostalgia of the beautiful patriotic songs of the past, coupled with the vocals of Mangal on the beat of Dambora, this is a beautiful rendition that one must listen!
Dil Se Pakistan - Haroon
Haroon's version of Dil Se Pakistan highlights the unsung heroes of Pakistan who have made tremendous contribution to the society. He is joined by human rights activist Muniba Mazari who has lent her soulful voice for this melodious number.
Sohni Dharti - Coke Studio
Coke Studio's version of Sohni Dharti features some of the most popular artists such as Atif Aslam, Ali Zafar, Ali Haider, folk singers Mai Dhai and Arif Lohar.. The highlight for us however has to be Anwar Maqsood's poetry which takes this version of Sohni Dharti to another level.
Want to add any latest patriotic songs that we may have missed out? Let us know in the comments below.