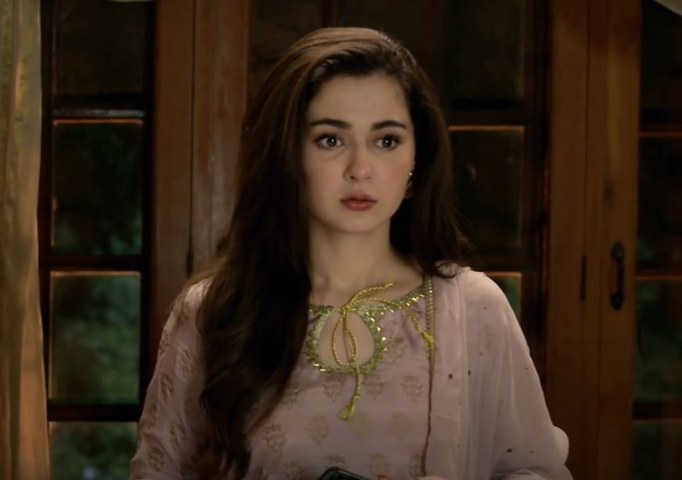 Dil Ruba keeps us on our toes with more spontaneous twists and turns, moving at an exhilarating pace!

When was the last time you saw a drama that moved at an express speed and tackled as many as four different stories at the same time, without confusing the viewers. Dil Ruba currently fits that description where Sanam (Hania Aamir) and her four lovers who get equal coverage, making life difficult for the lawfully wedded husband (Nabeel Zuberi) and his family. Dramas on other channels as well as HUM TV seem to be lacking pace, whereas Dil Ruba moves like The Flash in comparison.
The Plot
Sanam (Hania Aamir) and Razi (Nabeel Zuberi) went on their Honeymoon only to return after his mother was hospitalized. By accident, Razi found out that Junaid (Shahroz Sabzwari) was in the same hospital as his mother (Laila Wasti) and he was in love with Sanam. After his initial outburst at his former one-sided girlfriend, Junaid calms down only to explode again when Razi visits him without introducing himself as Sanam's husband.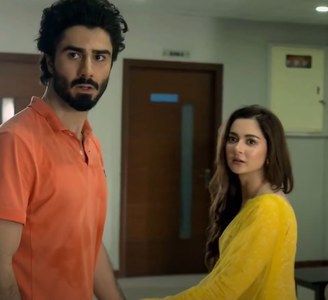 With his suspicions aroused, Razi goes to his susral and finds out that the expensive mobile phone that Sabeeh (Mohib Mirza) owned was found in Sanam's chest of drawers and that it was there with Junaid's letter. After getting no for an answer from his elder brother, and confronting Sanam, she convinces her that it was everyone else's fault and she might not be the villain after all.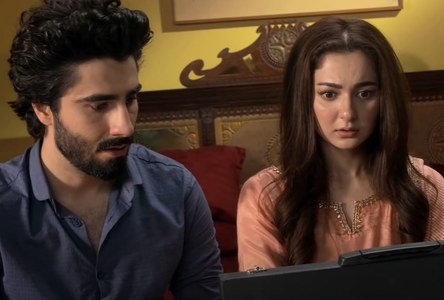 The final nail in the coffin was the photo album delivered by Ayaz (Asad Siddiqui) that had the pictures of him and Sanam on top, and that made Razi very angry. Without realizing that his brother was on his way back, he went onto confront Ayaz and on his way back, might have met an accident.
The Good
It would be incorrect to say that the last episode belonged to Nabeel Zuberi whose performance overshadowed all; as the newly-married guy who had his heartbroken, he was way too perfect in the role. His outburst on completing his investigation, his phone call to the elder brother and his doing nothing when he was thinking of his next step, everything went smoothly.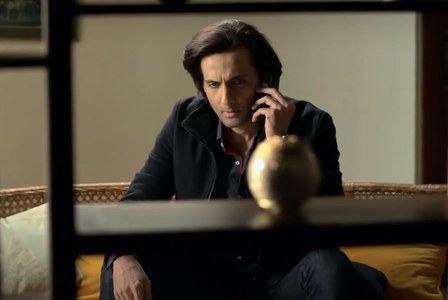 Hania Aamir came second as everything that shouldn't have happened, happened in the last two episodes. Mohib Mirza had less screen presence but in his fewer scenes, he was as brilliant as he usually is; when he first meets Sanam after her marriage and his hesitation to talk to her would have looked silly had there been another actor doing it.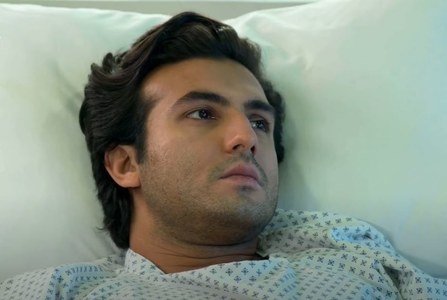 And then there was Shahroz Sabzwari who played the lost Romeo convincingly; the viewers must have shed a tear or two after first watching him explode, then pour it all out to Razi without knowing who he was. The rest of the cast did well but these were the towering factors of the last couple of episodes.
The Bad
Why did Asad Siddiqui not feature more in the episode; he is the main villain and looks menacing as well but he came for a little duration when the viewers were expecting more of him. The same goes for Mohib Mirza who should feature more as the broken-hearted guy whose younger brother has married the love of his life.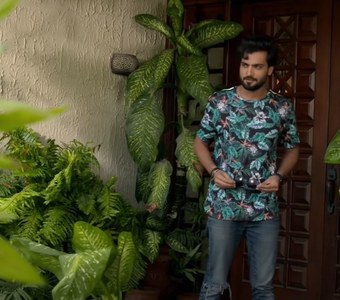 Thankfully there were no scenes featuring Sanam's girlfriends because they not only break the momentum of the drama but also irritate serious audiences like me. And yes, a slap on Sanam's face could have been avoided because so far, Dil Ruba was being watched as a family drama and the slap changed its category to 'typical' TV dramas.
One hopes that in the next episodes, it recovers and moves in its usual speed with justice taking place in karma style, not in thappad style!
The Verdict: On The Edge!
Only nine weeks have passed since the first episode of Dil Ruba aired but in nine weeks, so much has happened that it seems unbelievable. Usually in our dramas, you get accustomed to the characters in 12 weeks before something drastic happens; in Dil Ruba drastic is in the past and tragic is on its way, and the writer Qaisera Hayat and director Ali Hassan must be commended for that.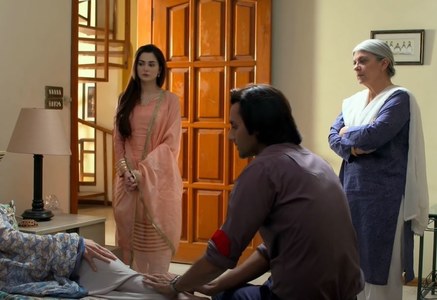 Every actor is performing a character here which is good, otherwise, things would have become messy for the audience who would have seen a Hania in Sanam, a Mohib in Sabeeh and a Shahroz in Junaid. Yes, the accident that might have happened in the final moments of the play might be a clichéd attempt to keep the audience on the edge but only time will prove it otherwise.
Let's wait for the next episode which might make or break Sanam's character who has so far been living dangerously!