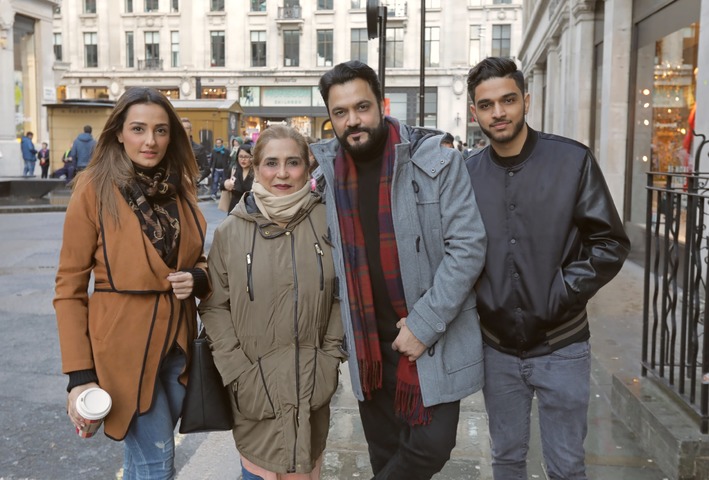 In times when dark clouds are looming large over Pakistan's showbiz industry due to the blow of the on-going pandemic; 'Azaad' emerged as a piping-hot dose of quality entertainment and is a game-changer.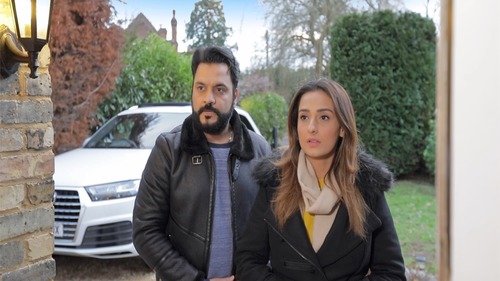 'Azaad' is is a Motion Content Group and Pegasus Production's film, produced and directed by Yasir Akhtar himself. The buzz of its premiere on Aaj Entertainment was hard to miss as its hype was high on social media and it's cinematography and production quality was met with high praise. After all, the brain behind countless iconic songs, drama serials, music videos, and branded programs – Yasir Akhtar was also featuring in it, that too across the talented stunner, Momal Sheikh. The Sufi track 'Saiyaan' sung by the actor and singer/songwriter himself, released before the film's screening amplified its excitement and went viral on the internet. 'Azaad' is Pakistan's first-ever film to have a premiere on a satellite channel.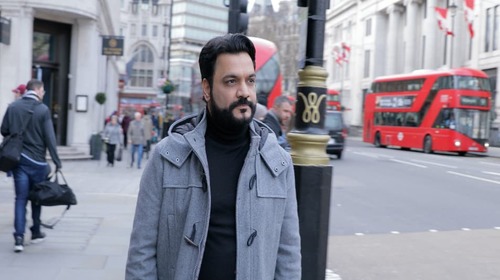 We have grown up listening to the tracks of the multitalented icon Yasir Akhtar. In the recent years, Yasir has released three singles named as Sansani, Take it Easy and AssalamuAlaika Ya Nabi (SAW), these releases have taken his profile to BBC Music. As a director and producer, we have been fondly watching his trendsetting productions like Music Channel Charts, French Toast, series of telefilms (Tapal Cinema), Mera Ghar Aik Whirpool, Jayen Kahan Armaan, Sard Aag and the super hit songs like Chandni, Kabhi Tu Hoga Mera Milan, Aey Sanam, Jogi, My Love, Zara Man Ko Dekhna and many more.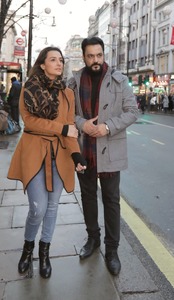 Yasir Akhtar and his company, Pegasus Productions, have produced projects for leading multinationals companies in Pakistan as well as in the United Kingdom. Leading companies like Phillips, Pepsi, Lipton, Brooke Bond Supreme, Whirlpool, Jazz, Mobilink, English Biscuits, Peek Freans, and more. After making a base in Pakistan, Yasir Akhtar has also produced quality productions in the United Kingdom with artists like Apache Indian, Stereo Nation, Sahara Bhangra group, and many more.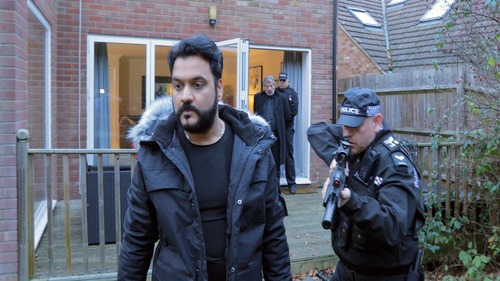 With Azaad, Yasir has proved that he still has that old-school charm with an evergreen presence that can floor fans and can create magic on screen with his presence. Consequently, we settled down in front of the T.V to watch him work his magic all over again in the film 'Azaad'
A Broken Family That Rebuilds Itself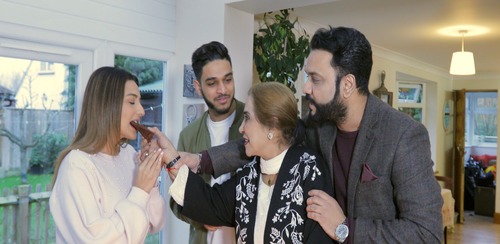 The story kick starts with a quick throwback about how a family struggles and restructures their lives after their loved ones betrayed them. Leaving their home in Pakistan, Mehru (Parveen Akbar) is a strong mother who has lost her husband and is deceived by her brother-in-law. Financially weak and sans shelter she protects her two beloved sons. She seeks refuge in London to escape the wrath of vile relatives back in her homeland. With the help of a kind-hearted Sardar in the beginning, she starts her life in a foreign land and successfully raises two courteous, young men Aazer (Yasir Akhtar) and Ayzad (Gagan Chopra). However, their lives are entangled with their sweet neighbor, RJ Yasmin (Momal Sheikh) with whom the boys grew up and found a close friend.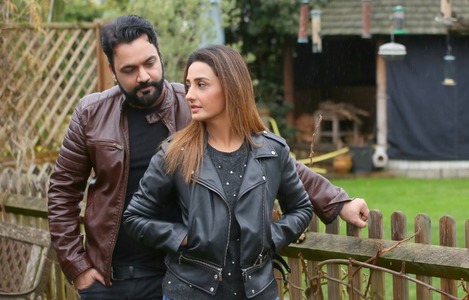 However, there is an especially close bond between Yasmin and Aazer. Our heroine is inspired by the tender heart Aazer possesses and is greatly influenced by his perspective towards life. After all, Aazer runs a charity and a property business in the U.K that has spread its roots worldwide. We witness their adorable bond bloom as the film progress and their sweet chemistry makes them one endearing couple.
The twist in the tale comes when the villain of the story Dilawer (Imran Ali Asad) wreaks havoc in their lives. We are shown that he is a murderer and a womanizer. Masking himself as a friend to the family and a potential business client, Dilawar is Aazer's cousin who wants to keep a close eye on his relatives and aims to tear the family apart.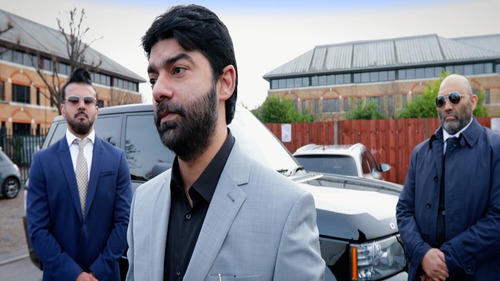 On one hand, the scheming fellow seeps into their lives, maintains business relations, and presents himself as a confidante they can rely on. On the other hand, he ropes in Ayzad to work with him. Dilawar starts grooming him for the world of wealth, fame, drugs and drinking.
Furthermore, Ayzad's overnight riches and change of lifestyle bring the house on the verge of a split-up. Meanwhile, Dilawar's cancer-stricken father, who has a change of heart, enters into the story and restores the broken bonds.
Another subplot in the story is owned by Yasmin who is looking for her father while he abandoned her when she was just a two-year-old baby. Together with Aazer, she hunts him down.
Yasir & Momal's Unconventional Chemistry Creates Magic on Screen!
We all know that Momal is a natural star. Her performance is immaculate in the film sans over-the-top melodrama. Even her makeup was minimalistic, making her appear pretty and graceful in every frame.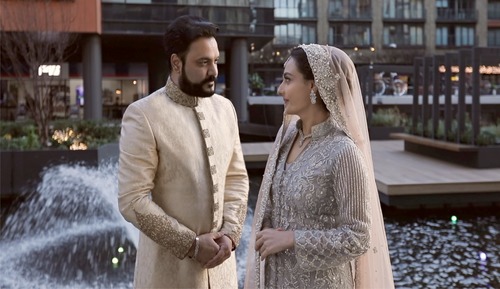 Yasir Akhtar has been acting on screen since his childhood. But his performance in 'Azaad' made us realize that he must keep appearing on our screens because he has always been praised equally as he has been for his singing and direction. There were various parts in the film 'Azaad' where he brought his A-game on and raised the bar. Be it the scene where he receives an award for his notable work or when he has a fight with Ayzad, when he meets Dilawer for the first time or his romantic encounters with Yasmin. Yasir appeared organic in his delivery and his spot-on expressions were cherry on the top.
We loved Momal and Yasir's down-to-earth, saccharine chemistry. They are not a pair that we would have imagined uniting for a project. But they proved that together they can be one, worthwhile duo to watch on-screen.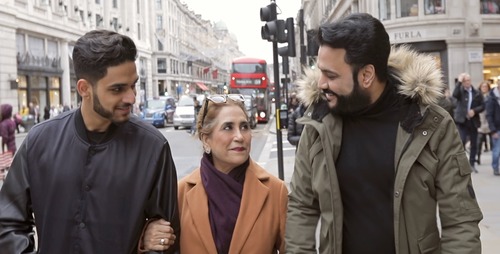 The veteran actress Parveen Akbar was, as usual, at her best in the film and played the role of a struggling mother effortlessly. Shot in London, the film's picture quality is impeccable, being directed by Yasir Akthar, written by Roommy Zaahid, its executive producer being Motion Content Group and Pegasus Productions, creating a profound impact for our film industry. 'Azaad' has a strong aesthetic and artistic sensibility, boasting the contemporary touch of film-making, stunning London locations, and inventive shots. One should surely watch the trendsetting film for Yasir Akhtar and of course, Momal Sheikh's star performance.
But this film is just the beginning of many more to come from director-producer Yasir Akhtar as well as his new brand 'Multinational Films'. He plans to continue directing and acting under the banner of 'Multinational Films' and release many more worthwhile film scripts.