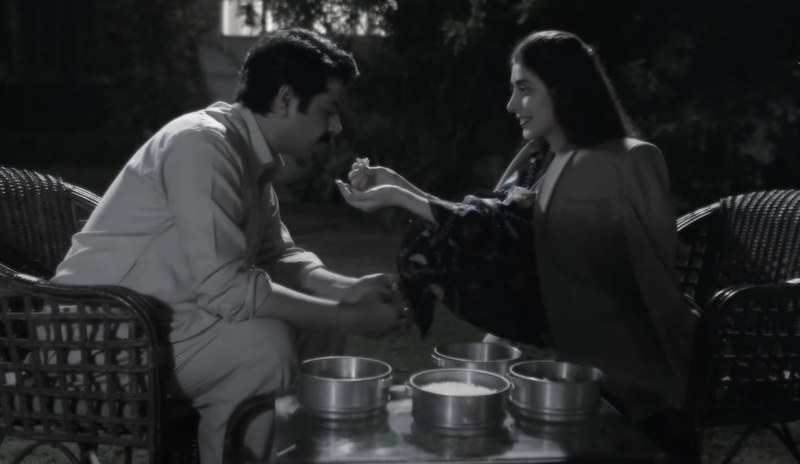 'Mushk's' intriguing storyline keeps the audience engaged as the drama reaches towards its climax!

HUM TV's drama serial Mushk has been an interesting watch. It reminds us of the good old Pakistani dramas with excellent dialogue delivery, strong characters and a beautiful story of Adam's selfless love. The last three episodes have given the audiences a different perspective on the characters with some of the revelations being an utter shock!
The Story So Far
Adam is seen falling in love for Guddi after seeing a completely new caring and compassionate side, one that he probably did not expect. Urwa Hocane's character Guddi has made the most growth, teaching us everything is not as black and white as it seems. Mehek and Shayan's story finally moves ahead with her filing for 'khula' after seeing him get married again. However, Mehaks decision seems to have nipped Adam and Guddi's budding love story.
One of the biggest developments has been 'Chota Malik' who is now in the pink of health, has recovered fully, is able to walk and is back to his old self. He is seen harbouring feelings for Guddi and also wants to marry her. A thrilling mystery is in play after Chota Malik asks for a few questionable items to be brought to him. The audience is left wondering what is going on inside that room.
The Good!
Mushk's story may have started off slow but that is not the case anymore! Adam's scene with his mother in the latest episode left us with a heart ache for the selfless love he shows towards Mehak. Imran Ashraf shines through every scene of his with utter grace and we cannot stop falling in love with Adam at every stage! Be it with being the most gentle hero ever seen, with Momal Sheikh or his budding love story with Urwa's Guddi. Momal Sheikh's scenes with munna were heart-breaking and gave us all the right feels!
A major breakthrough occurred in Osama Tahir's character, the timid man who couldn't stand against his oppressor has finally found the courage to fight back and his scenes with the maestro Aehsun Talish and later with his brother-in-law have given us hope that he is now ready to start taking control of his life once again.
Chota Malik played by Hassan Ahmad is a treat to watch, one definitely comes to hate his tyrant character. With his antics he has made us believe whatever Zulekha did to him was justified and we can't wait to see what fate he ends up with!
Mushk has highlighted different societal evils throughout the drama, this time the issue of fake 'peers' who only prey on people's religious beliefs was shown in the recent episode. What makes these people choose to act this way was also explained through the scene with the peer and his wife.
The Bad
Zulekha seems to be missing in all the action. The once cunning mastermind has hardly been seen during the last three episodes. Why is it that she is no longer able to hold any power at all just because her recently recovered husband has made his presence known? She is shown wallowing in grief in her room the entire time, while her husband is out making a slave out of her brother. We also wonder what has become of Roshni, apart from pacing to and fro in her room, is she going to be seen in any other meaningful scenes?
Mushk being penned down by Imran Ashraf makes it all the more special, we have to say, is there anything this man cannot do? With the most thought provoking dialogues, Mushk is all set to stay on the viewer's mind long after the drama goes off-air.