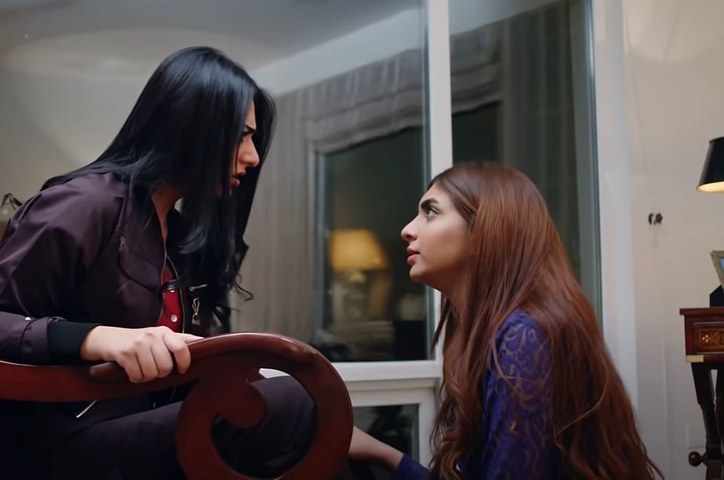 Finally we see the drama take a turn towards the greater good with the entry of Usman Mukhtar and powerful performances!
Usually, TV dramas in Pakistan don't tread into unknown territory for the fear of losing the audience. However, Sabaat takes a turn towards sanity with the entry of Usman Mukhtar as a psychiatrist who gets to treat the wayward Miraal. Excellent acting, beautiful locations and thought-out plot twists is what keeps Sabaat ahead in the race. With Mawra Hocane and Ameer Gilani also sharing impressive chemistry, the drama is all set to surprise you in coming weeks, now that suspense regarding the 'filmi' entry of the heartthrob is over.
The Plot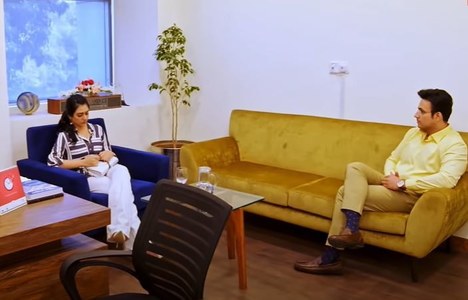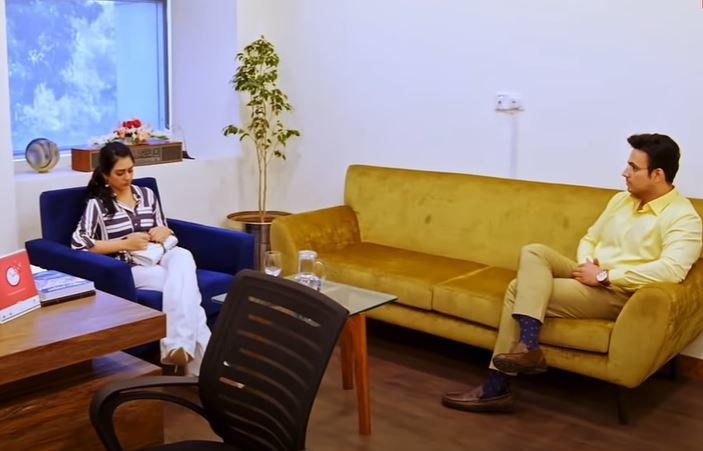 After literally setting her brother's bridal bed on fire, ruining his wedding night, making her mother (Leyla Zuberi) postpone their Valima and stalking her fiancé's house, Miraal (Sarah Khan) finally lands on Dr. Haris' (Usman Mukhtar) couch. Not only does she accept that talking to her deceased grandmother (Azra Mansoor) is not a normal thing, she opens up to her doctor who seems to realize what he is getting into. With Hasan (Ameer Gilani) and Miraal (Mawra Hocane) on their honeymoon, Fareed sahib (Moazzam Ali Khan) not making things easy, and Anaya's parents missing her, Sabaat is entering into a tricky territory where someone must win, and the other must lose.
The Good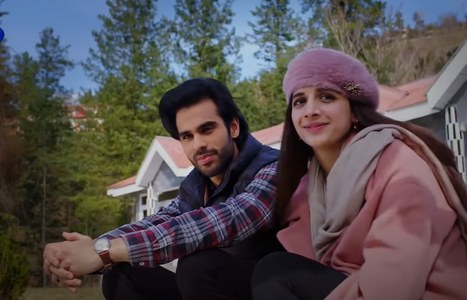 Writer Kashif Anwar and director Shehzad Kashmiri must be commended for creating powerful characters and then casting perfect actors in those roles. No one could have played Miraal better than Sarah Khan who not just moves around with elegance but has a menacing smile that has proved lethal in the last two episodes. Who would have thought that Mawra Hocane who last appeared in Daasi would play the perfect daughter and later wife to newcomer Ameer Gilani, and ace it! Ameer Gilani's performance must be appreciated as he stands his ground in front of tried and tested actors, and manages to carve a separate identity for himself. Usman Mukhtar does have a couple of scenes that register his character, and it seems that he will take over from where Jehanzeb Khan's Ali left. Or who knows, he might have an angle of his own where he will try to get close to his patient who is rich, beautiful, and in need of therapy!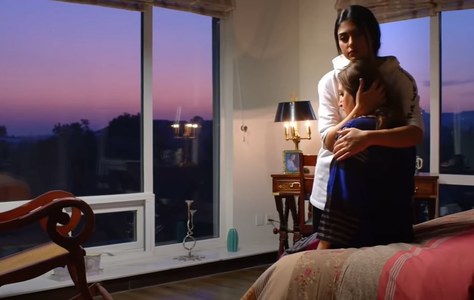 Any review of Sabaat would be incomplete without mentioning Leyla Zuberi's stellar performance in the last few episodes. The scene where she convinces Miraal to calm down was the highlight this week and it was her expressions that made it solid gold.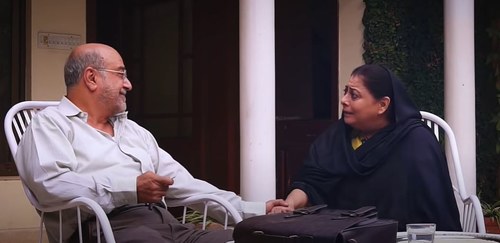 Although Moazzam Ali Khan is acting on TV for the first time, he comes out as a pro, like Mohammad Ahmed and Seemi Raheel. All three have done a brilliant job – Moazzam Ali Khan as the confused dad, Mohammed Ahmed as the father of the bride and Seemi Raheel as the 'now lonely' mother. Watching them act takes you back into the times of classic TV where characters were king and the audience connected with them, instead of actors portraying those characters.
The Bad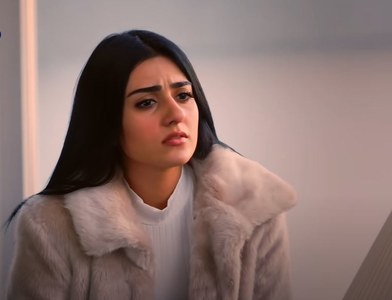 In the eleventh episode, Sarah Khan's character makes life hell for his brother and his wife but their father, who patched up with his son, leaves the house in disgust. Instead of teaching their wayward daughter, both the father and the mother surrendered, preaching that wreaking havoc is alright for the rich and the beautiful. Although such things didn't take place in the next episode, perfectly-acted scenes between Mawra Hocane and Ameer Gillani in Kashmir and Mohammad Ahmed and Seemi Raheel in their home looked drag. They could have been trimmed to speed up the proceedings but in the end, they gave the feeling of 'forced' than 'thoughtful'.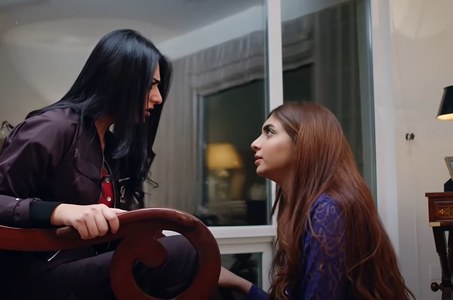 And then there was the strange case of Dr. Haris's nameplate; it seemed to have been painted minutes before the shoot was to take place because instead of his full name (Haris Ahmed, MD or Dr. Haris Ahmed), his degrees and his designation (Consultant Psychiatrist), only 'Dr. Haris - Psychiatrist', was written to save time, money, and effort. The mistake could have been accepted in the 1970s when TV was in its infancy but in this day and age, making such mistakes dampens the next scene. And Usman Mukhtar's entry after such a bland nameplate didn't have the desired effect, at least for me!
The Verdict: Sabaat is back on the right track!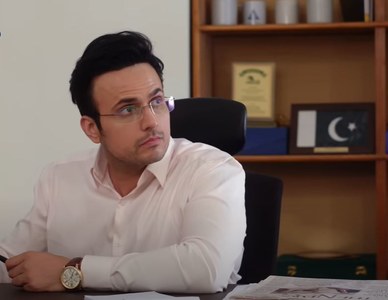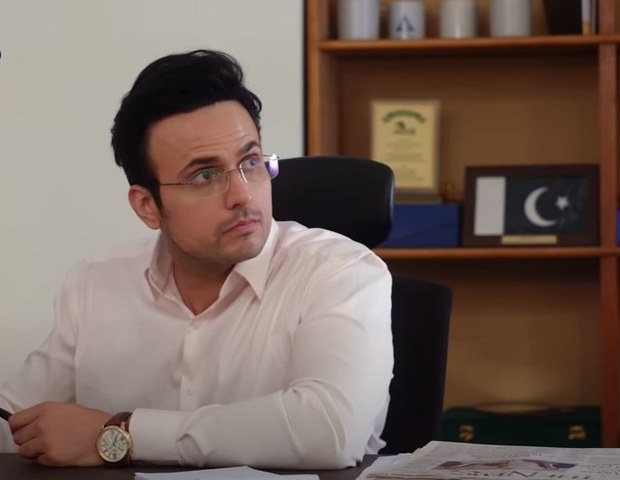 With the grand entrance of Usman Mukhtar, Sabaat has become more interesting than it was before. The guy who stole hearts as Altamash last year in Ana is back, this time as a psychiatrist who manages to simmer down the terrifying Miraal, for a change. Before his entry, it was Sarah Khan and Mawra Hocane who dominated the last two episodes, one as the evil manipulating Miraal and the other as the cool and calm Anaya. Will Miraal except Anaya in her life as her sister-in-law, will calmness return to Hasan's life, will Dr. Haris make things easy for his patient, Sabaat is gearing to become more interesting with the passage of time.