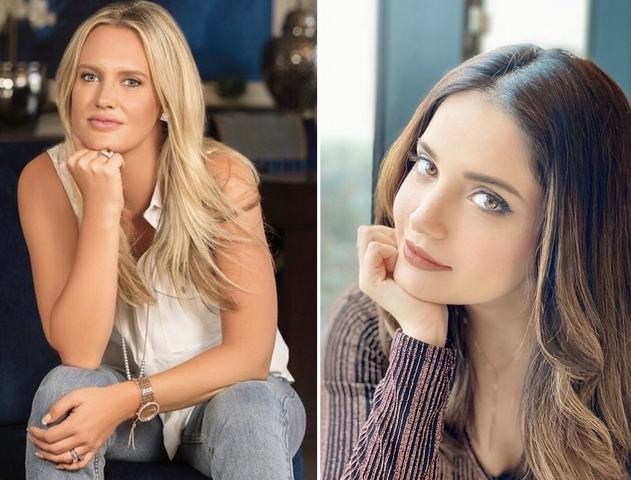 The celebrities had yet another debacle on social media before the infamous unfollowing happened which led to the actress's response.

Previously, the 'Rasm-e-Duniya' actor had shared her fear of "geckos" i.e. lizards, on her twitter platform in April, which sparked a social media spat between herself and Australian native, Shaniera Akram.
News was posted about how a "chipkali" sparked a fight between the two public figures which ended with Armeena deleting her tweet(s), having being gaslit by Shaniera for sharing her phobias, as she claimed.
Armeena Khan brought the matter up earlier on Thursday, in a series of recently deleted tweets, where she attested that Shaniera blocked her on social media rather than taking down her "gas-lighting" tweet which the Bin Roye actress said 'made light of her phobias' and gave the green-light to cyberbullies, allowing them to attack her. She went on to condemn Shaniera Akram for her "white saviour complex" and ego 'the size of a building' in a deleted tweet.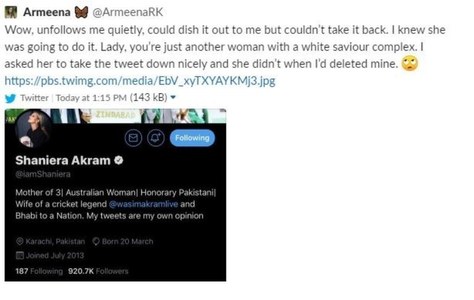 'Wow, unfollows me quietly, could dish it out to me but couldn't take it back. I knew she was going to do it. Lady, you're just another woman with a white saviour complex. I asked her to take the tweet down nicely and she didn't when I deleted mine,'
Armeena Khan also called out Shaniera Akram for "not walking the walk" when the latter posted a tweet addressing the importance and value of mental health; stating how Shaniera had let her followers gang up against her and allowed the actress to receive online abuse as an aftermath of the April twitter feud.
Leaving a subtle message on her social media platform, Armeena Khan, known for being against bullying, took down the rest of her tweets after making her stance clear on how she felt about the handling of the messy situation.