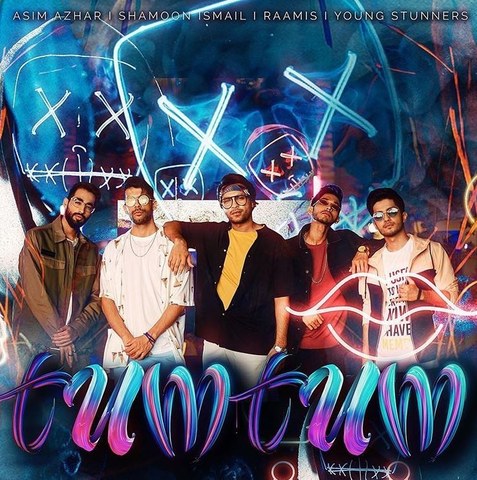 Fans have taken to social media to talk about their reactions to the 'Tum Tum' video that went viral in 2 hours!

Asim Azhar released a track two days ago, 'Tum Tum', featuring Shamoon Ismail, Raamis, the group Young Stunners, including Talha Yunus and Talha Anjum, deeming it the "biggest collab of the year" but how has it been received?
With appearances from other celebrities in the industry, including Hania Aamir and Areeka Haq, it seems like everybody's favourite thing about the video was Mr. Mooroo's (Taimoor Salahuddin) appearance.
Tilting a bit towards western 'rap' culture, the song received disappointed responses from fans who felt it was in bad taste, "glamourising haram culture" such as the scenes with intoxicants and presenting a "pretentious" culture where gold-digging, lusting after money and Scarface fashioned scenes are the norm.
Fans have also ruthlessly bashed the roles of Areeka Haq and Hania Aamir as "gold-diggers" making it seem normal or something "cool" and acceptable to objectify women, disappointing the public profusely with crude appearances and a misrepresentation of women. Some took to describing the visual portrayal as "disturbing" to see a popular actress in such a position, which undermines women and sexualises their nature, putting them into a category.
The memes and commentary on the video and song are relentless, with people not enjoying the collaboration or what it represents in entirety, searching the hashtag 'Tum Tum' on Twitter, reveals an array of reactions poking fun at the track and criticizing it's execution.
Despite negative reviews and critique, the video has managed to garner over 180,000 likes on YouTube currently, and popularity, whether people dislike it or not. With some praising the track altogether, one can make up their mind by listening to it themselves! What do you think?