Dil Ruba stays ahead of the game with compelling performances and interesting turns!

Neither life has ever moved smoothly in Dil Ruba nor is it moving in the right direction now. The last two episodes have been very bad for both Sanam (Hania Aamir) and Khurram (Syed Jibran) because they have either lost their dear ones or have done something stupid they now regret. Powerful performances and interesting twists have kept the drama alive and ahead of most of the drama serials being screened on our TV. With so much happening in the play, the viewers are keeping their fingers crossed about the fate of both Sanam and Khurram, besides Sabeeh and Junaid (Mohib Mirza and Shahroz Sabzwari).
The Plot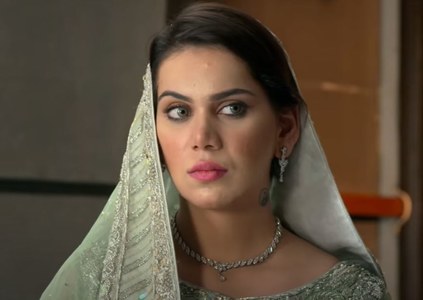 While Sanam (Hania Aamir) tries to become a different person for her husband Khurram (Syed Jibran), things turn a dark turn when he makes Natasha (Ghana Ali) pregnant and she wants him to marry her. They manage to have a court marriage on the same day his father died, leaving his whole property except the factory to Sanam. After Natasha insists on going to Khurram's house after their marriage, Sanam's family finds out about it and his brother decides to show him that Sanam is not alone. When things get out of hand, Sanam orders her family out, making things even more difficult for her. On one hand, Sanam's mother (Marina Khan) finally gets hold of her dream bahu but she is Junaid's ex-fiancée and cousin. The same Junaid (Shahroz Sabzwari) who wanted to marry Sanam and even tried to kill himself after she got married to someone else. And then there was the secret admirer Farhad whose face hasn't been shown yet, but who has sent flowers and stuff to Sanam.
The Good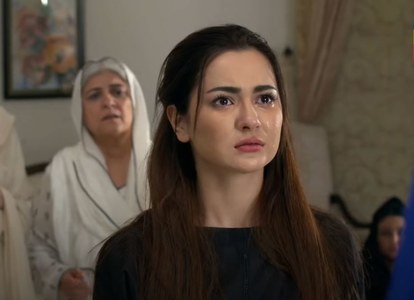 Like the entire drama, the last two episodes also belong to Hania Aamir; the way she handles her father in law's death, her husband's fourth marriage, her brother's rowdy behavior, and tackling Sabeeh's call was exceptional. But the scene that was the highlight of the episode was the one where her son's governess refuses to hand over her son in a polite manner, and she realizes that her priorities are all wrong, and she cries.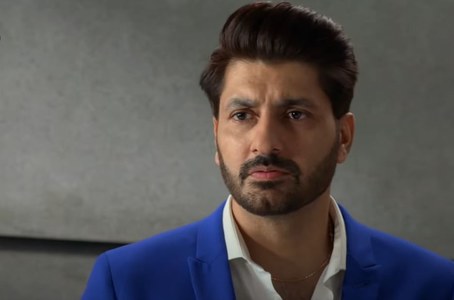 Syed Jibran comes second as he plays different shades within the hour; the way he handles his wife when she finds out that he is cheating on her, how he gets married to the love of his life, and loses his father the same day, to the scene where he is harassed by Sanam's relatives.
The only person who came near them was Mohib Mirza who made a brief comeback as Sabeeh and we know that when Sabeeh is around, everything stops moving and all eyes are on him. Here he is stunned to find out the true nature of Jibran's character and that hurts him more because he could have made it right.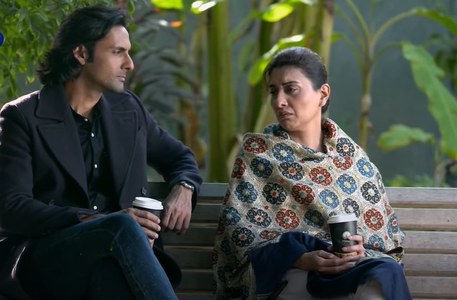 Durre Fishan was also very composed as the elder sister we all deserve and despite observing Khurram's entry with his wife, she didn't announce it to her sister but to their mother and that too in the best way possible, without words. The rest of the senior actors did a good job, and it seems a lot will depend on them in the coming episodes as too many things are supposed to happen!
The Bad
No matter how bad he treats your sister or sister-in-law, a sane person will not go to anybody's house on the eve of his father's death and warn him of dire consequences. Yes, what Khurram did was wrong and he should be punished but not when his father had just died and he was unsure of what the future holds for him.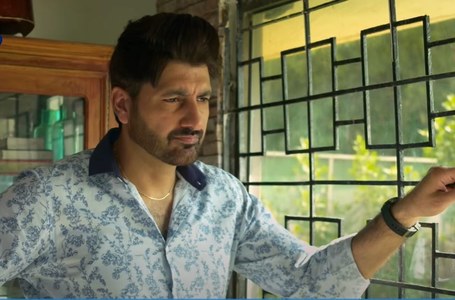 Then there was Junaid's highly unreasonable uncle who wanted to get his daughter married to his nephew, the same one who tried to commit suicide for another girl and left the country to forget about her. His daughter never told her parents that she was always disturbing him while he was studying and now the entire blame of the breakup (when was there engagement in the first place!) falls on Junaid's head.
And how is it that the guy playing the butler knows so much about life when he is just a butler, and his playing both sides might have consequences in the coming episodes.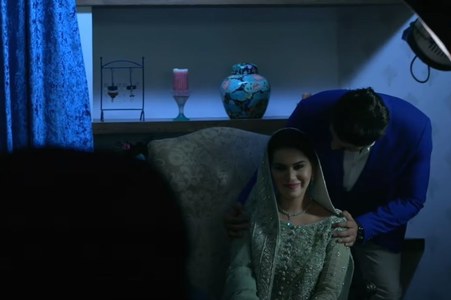 As for Ghana Ali, before these two episodes, she was the intelligent partner of the couple but now she is slowly turning into a vamp. Why suddenly after a 'secret' marriage she wanted to go to Khurram's house and meet his lawfully wedded wife knowing that the house was in her name, and until and unless Khurram makes her an ally, it will remain hers. Why act so naïve and childish when she could have easily waited and planned her move according to the situation, something she was very good at.
The Verdict: Interesting, Very Interesting!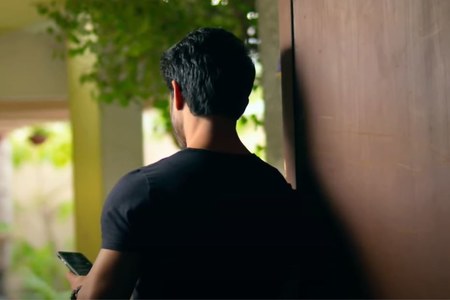 The drama has moved into the danger zone where things will either get out of hand for the lead characters or streamline so that all ends well. However, the mysterious appearance of Sanam's friend who pops out of nowhere, the sudden arrival of Sanam's brother out of the blue to Farhad's text messages that should have appeared on the screen for the audience could have been handled smartly by the director. Ali Hassan and his team have so far done exceedingly well and slip-ups like these might hurt the good work they have put in the project. With Sanam losing a father figure, Khurram getting married again and everybody's family behaving weirdly, Dil Ruba is becoming all the more interesting for the audience!