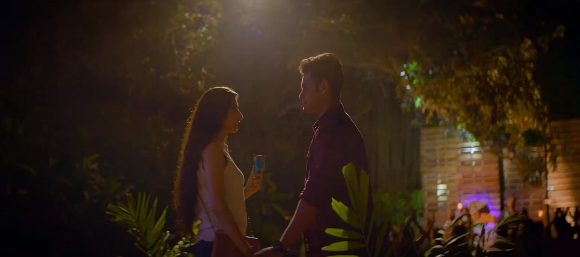 If you want to feel those summer goosebumps and enjoy an array of colour, vibrance and dynamic displays - with a whole lot going on, do check out Amaan Ahmed's 'Dekha Tujhay Toh' which features Munafiq's Mariyam Nafees and Azlan Shah!
The Music
Grooving to the beat of Bilal Khan and Alycia Dias's synced symphonies, we enjoy the video even more with the singer's fun appearances. The little meet-cute going on between a lovelorn Azlan Shah who braves up to approach a glamorous Mariyam Nafees fits perfectly with the lyric and rhythm of the song. A contemporary pop genre, Alycia and Bilal have paired together to create modern music which we can enjoy especially in light of our the current predicament.
With the rapid transitioning of scenes from a lit party, to a fun masquerade to a concert, we experience a whole journey (which we wish we could be a part of) with the catchy vocals never far behind. Omran Shafique nails the audio beat with the talented duo of Bilal and Alycia hitting all the right cords and delivering the lighthearted end-of-summer mood we need.
The Video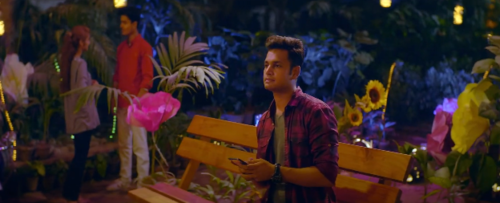 The video is full of artsy decor where Azlan and Mariyam Nafees breeze through what seems like a Great Gatsby party with the lights, chandeliers, booths, graphics and best of all, the reference to Money Heist with the addition of orange jumpsuits. Zain Khan and Shaiz Raj created a visual fantasy world come true with all the escapist elements needed which we have missed in this lockdown. The song and video go hand in hand, with Bilal Khan and Alycia Dias enjoying the party and matchmaking as much as we are. With a kick-back and relax vibe, we can truly enjoy the song and take in all the ornaments and decor along with scene changes - albeit slightly confusing but it works.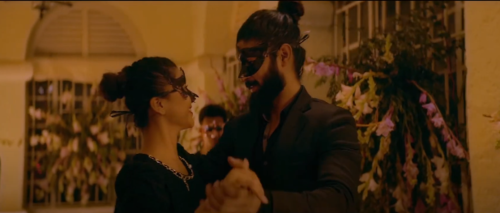 After the rose doesn't work, the hopeless following and staring also comes to no fruition, the Cornetto saves the day! With a fun mix to the summer-crush angle, the world slows down when finally, something works! Take note, if the flowers do not work always try ice-cream! The slow motion effect brings together the momentum of the song, with Bilal and Alycia finally taking the stage.
Would we watch the video and hear the song again? Absolutely! The cute Gatsby-esque visuals along with the melodious music and fun foot-tapping beat creates a little world where people are quite frankly enjoying themselves and swaying to the rhythm. Mariyam Nafees and Azlan Shah do an adorable job of giving us some summer-moments on this fantastical adventure!
Watch the whole video here!