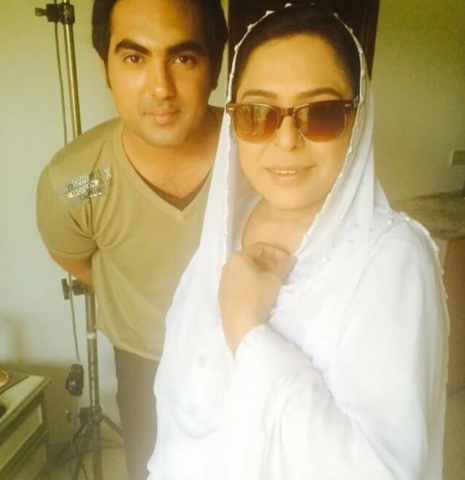 Salma Zafar posted a video on social media about the unjust system, exposing how JJS Productions have withheld payments.

In a 35 minute long video that went viral on social media, veteran on-screen actor, Salma Zafar, has made some shocking disclosures with respect to Javeria and Saud's mistreatment of their representatives working at their creation house, 'JJS'.
In the video, the Yeh Zindagi Hai actor reveals that JJS production house owes her about 10 million rupees alone. Likewise, she exposes how Javeria and Saud have not been paying their staff and how they've been 'swindling' with regards to include pay rates of their bosses.
The revelations made by Salma Zafar have left people shocked and in disbelief and people have wholeheartedly extended their support to the well known actress. People were calling Javeria Saud to address the matter at hand. Their employees also came forward in the comments, sharing their dissatisfaction about how they weren't paid either.
People were shaming Saud for not paying employees or workers; many felt hopeless after hearing this hideous, ugly truth of the showbiz industry. This video went viral and it spilled out all the jarring facts and truth regarding the state of affairs. Salma Zafar expressed her frustration in her video and took out all the small details that were not fulfilled by JJS and it was a shame. So many people came out in support of her and it was disillusioning for so many actors that incidents like this are occurring in the industry resulting in the gobbling of many people's hard work and their efforts over the years.
A good work ethic and skills executed accordingly should be accounted for and esteemed; not without respect, first and foremost. Members of the industry came forward to show their support and appreciation for Salma Zafar, who has had significant experience in the field. People are demanding justice for her and all the employees, staff and workers who have not even been paid their daily wages to this point now as well and Javeria, Saud and the entire JJS productions is not answerable to anyone? Justice shall be served.