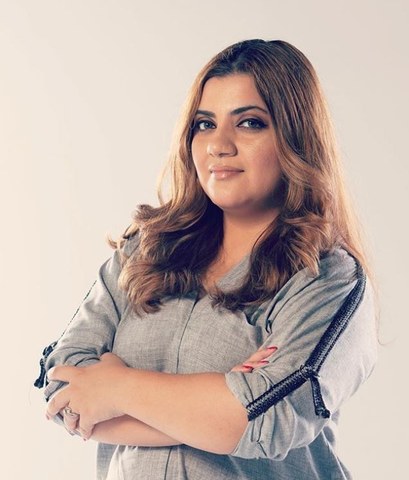 We all remember the social media uproar two years ago when Meesha Shafi's tweets over alleged harassment by Ali Zafar shook the whole entertainment industry. Fans were shocked, celebrities became divided into two teams and the matter went to court with the '#Metoo movement' taking the country by storm.
However, various members from the media fraternity extended their full-fledged support to Meesha before the court's decision. They even, voluntarily or involuntary, allegedly became part of a smear campaign against Ali Zafar!
But the proceedings by the court eventually turned the tables. Over the months, it was revealed that a planned slandering was done against Ali Zafar before the release of Teefa in Trouble, with fake social media accounts and witnesses unitedly aiming to tarnish the singer's reputation.
This week, ace entertainment journalist and critic, Mahwash Ajaz, took to Twitter and shared with her followers an ultimate factual thread, sharing why she believes Ali Zafar was deliberately defamed via the entire controversy in 2018.
From his old interviews to details from court proceedings, the stance of Meesha's manager to screenshots of fake social media accounts; Mahwash compiled it all for Twitteratti to read the facts and decide for themselves.
Check out Mahwash's complete Twitter thread below.
However, the heart-breaking part was the journalist's revelation over how she was bullied and trolled for apologizing to Ali Zafar after coming to the reality behind the dispute.
Earlier in February this year, the writer had extended an apology to Ali and his wife for being biased before the court revealed its verdict regarding the case.
Mahwash's confession has indeed spread on social media like wild-fire, catching the eye of celebrities and critics alike. Twitterverse was quick to realize that the true story remains behind curtains and uncovered by media all this time.
However, one must also realize how traumatic these two years must have been for Ali Zafar and his family.
Ushna Shah too sent her love and support to Mahwash.
Similarly, Armeena Rana Khan also empathized with Mahwash and the cyber-bullying she went through.
Zara Tareen pointed out how false cases and allegations in turn silence the real ones as they damage the credibility of those who are innocent throughout!
This raises the question when other celebrity figures too will release their stance on the matter
A similar case between Amber Heard and Johnny Depp is currently a hot-topic in Hollywood. Critics are of the opinion that the #metoo movement has been misused and exploited in this regard. Various proofs and strong evidence have surfaced that claim Depp as innocent and Amber as being the violent partner. However, an ultimate ruling of the court is still pending in this matter.
What are your thoughts on Mahwash Ajaz's thread? Let us know in the comments below.