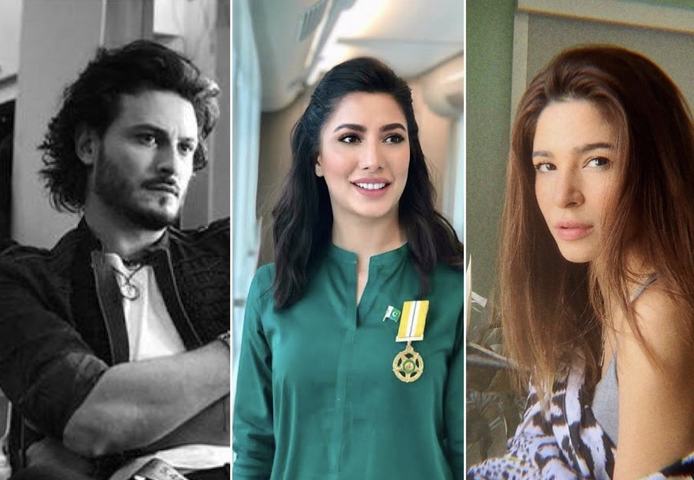 Celebrities have taken to social media to express their shock and horror regarding the atrocious 'Motorway Incident'.

The tragic Motorway Incident occurred in the Gujjarpura area where a woman and her children were travelling from Lahore to Gujranwala on Wednesday. When the woman's car stopped working she waited for help on the motorway; after receiving a call from a relative who was reaching her from Gujranwala, she was told to contact the police.
While waiting for help the woman was gang-raped and assaulted by 2 armed men who took her and her children to the forest and was left in a severely traumatized state, according to her relative who found her. The Capital City Police Officer (CCPO) in Lahore, Umar Sheikh, caused an enraged reaction online after his his insensitive commentary, questioning why the woman was travelling so late at night, rather than targeting what is a twisted and shameful mindset, of rape culture which is prevalent in Pakistan, following horrific incidents.
Celebrities such as Mehwish Hayat, Ushna Shah, Ayesha Omar, Osman Khalid Butt, Mahira Khan, Shaniera Akram and many more have taken to their social media platform to strongly condemn rape culture and victim shaming and to express their outrage regarding the terrible incident. Celebrities have endorsed the public hanging of rapists, which has gone viral on social media, with the hashtags #HangTheRapists, #EnoughIsEnough, and #PublicHangingofRapists trending on twitter.
Both Ayesha Omar and Ushna Shah have called it as it is, addressing the mindset of the society and how women are unable to feel safe in the country due to a backward school of thought which desperately needs to change.
Celebrities such as Osman Khalid Butt, Feroze Khan and Shehzad Roy were disgusted and horrified by the Motorway Incident, demanding justice and calling for a change in the thinking of the country.
Shaniera Akram and Mansha Pasha have also shared their views on the abhorrent incident, making their stance clear. Many celebrities have taken to social media to shed light on the importance of justice when a cycle of horrific crime plagues the country. One day it will be a 5 year old Marwah, the next, a mother of 3. Unless action is taken and reform is exercised nothing will change.
These celebrities have used their influence to express the wrongfulness and shame surrounding such heinous crimes. It's time for the people of Pakistan to also demand justice, for what is right.