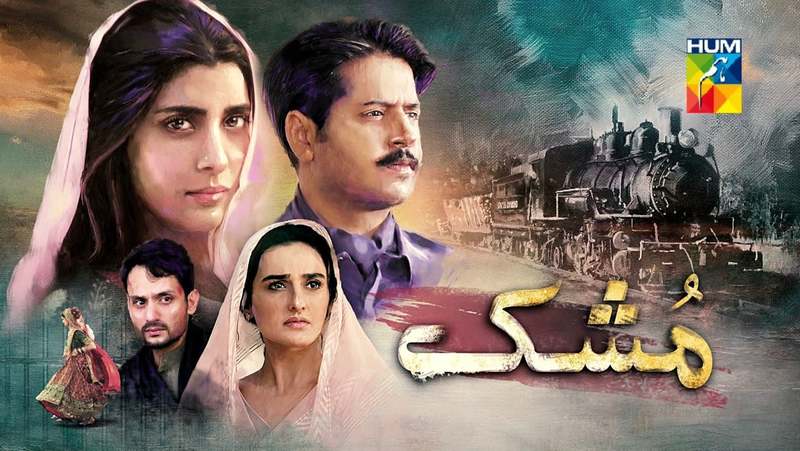 Imran Ashraf discussed his new role in Mushk, as our anticipation to see the drama builds after 2 teasers have been released!
The team behind Tabeer is back and this time the dynamic duo of Imran Ashraf – Aehsun Talish promises to deliver something that is different from the Saas Bahu dramas on your screens. This is not the first time the Ranjha Ranjha Kardi guy and the Yeh Dil Mera director have joined hands but yes, it is their first project that seems normal. After all, Imran Ashraf is playing a normal person unlike Alif Allah Aur Insaan where he played Shammo the transgender and is also alive unlike Tabeer where his character died in the first episode, after marrying Iqra Aziz. As for Aehsun Talish, we know what he is capable of, when he has the right actors under his command.
The Plot
So far two teasers of Mushk have been made available to the audience and they both look perfect. After multiple viewing you will find out that the drama is set in the rural setting and revolves around the characters played by Imran Ashraf, Urwa Hocane and Momal Sheikh.
Then there is the underrated Hasan Ahmed who emits dangerous vibes as does the other characters whose characters are not yet fully disclosed. However, we are all anxious to know how these characters are linked, and what role will Osama Tahir play here, because the writer feels that he is the guy to watch out for in this play.
Talking exclusively to HIP, Imran Ashraf was all praise for the actors and pointed out that Sehar Khan and Osama Tahir will make their presence felt, so strong are their characters.
'I am very proud to announce that Mushk is not your run of the mill drama where there is a love triangle, where the protagonist is everything and where everything is in black and white. Mushk doesn't revolve around two or three characters but there are a lot of players in this drama, and the audience will love it because of that. I would like to mention Sehar Khan and Osama Tahir here who have done a fabulous job, not because they are good actors but because they are good actors wanting to do more.'
The Good
Imran Ashraf returns to HUM TV after a year since Inkaar happened last year, and since then he has been busy with his film and on other TV channels. Not only is he unrecognizable in the lead role, he reminds the audience of film star Shahid from the 1970s who may not have been versatile but was quite popular. He looks so different from his characters in Dillagi, Ranjha Ranjha Kardi, Inkaar to name a few that you might have to re-watch the teaser to realize that it is really him.
'It was director Aehsun Talish's idea because he saw Adam, my character, like this. I had a great time reuniting with him and since I am a director's actor, I succumbed to his vision and the result is in front of you.' Imran Ashraf added when asked about his decision to look different.
Under a good director, Urwa Hocane is a powerhouse of talent and here she proves to be a handful; not only does she have presence in the teasers she looks ravishing whenever she makes an appearance and keeps the audience involved. Momal Sheikh has spent a lot of time on the sidelines so it's finally refreshing to see her break free from the run of the mill stuff and play a nontraditional heroine, one with a kid! You also catch the glimpse of Hasan Ahmed, Raza Talish, Sehar Khan besides others and from what we have seen, the Imran – Urwa chemistry keeps you hooked even though we don't know what's cooking!
The Bad
The confusion is the only flaw of the teasers; is it a drama set in the present or in the past; why is the person standing on the platform resemble a young Imran Ashraf; why is Hasan Ahmed's character portraying a feudal lord and chasing someone in the car; why is Urwa so happy all the time and Momal so sad; what makes Imran Ashraf's character angry, so much so that he kicks a police officer and runs away from the law. All we can now do is wait, because good things do come to those who wait!
The Verdict – Interesting!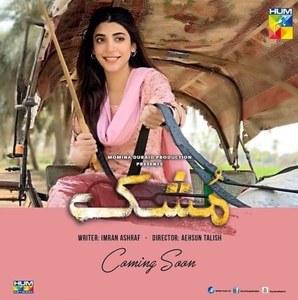 Not many plays in recent years have generated the kind of buzz as Mushk has, especially since the final spell was completed during Covid-19. With Zee 5 coming up with its own brand of web series from Pakistan, the TV industry decided to fight them head on and what better way to do that by coming up with a non-Saas Bahu play that reminds the audience of the classic PTV plays from the 1980s and 1990s where there was a feudal lord who made living a hell for others before one person did the same to him. The dialogues, the use of picturesque locations and a fast-paced story will take Mushk a long way forward, and possibly save the TV industry from both embarrassment and extinction.