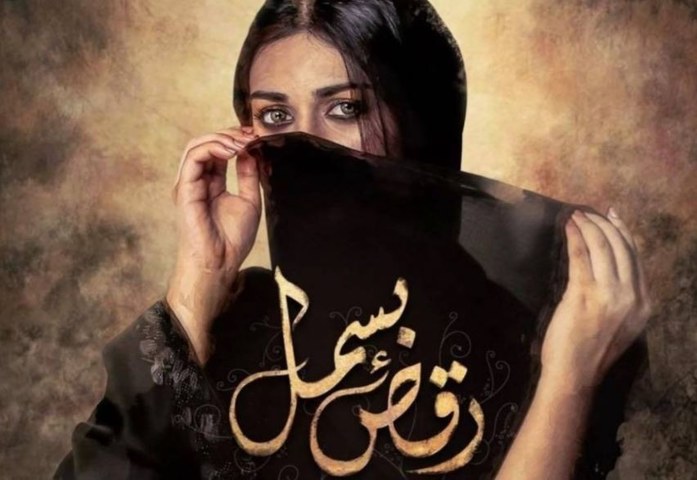 With excellent writing and powerful performances, 'Raqs-e-Bismil' takes it to another level!

Writer Hashim Nadeem is known for his powerful scripts and meaningful dramas but with Raqs e Bismil, the writer has raised the bar even for himself. At a time when TV is loaded with Saas-Bahu sagas, dramas revolving around extramarital affairs and multiple marriages, his play comes out as a perfect blend of top-notch writing, excellent performances, and gives the viewers a chance to go with the flow. With Wajahat Rauf behind the camera as director and some of the best actors performing brilliantly, the fifth and sixth episodes of the drama kept the audience on the edge of their seat, for obvious reasons.
The Plot
Moosa (Imran Ashraf) continues to pursue Zohra (Sarah Khan) despite finding out that she is a prostitute, despite knowing that she is out of his league, despite knowing that his father Pir Qudrat Ullah Shah (Mahmood Aslam) knows about the 'affair' and has warned him of dire consequences if he doesn't back off. With the help of Murad Ali (Saleem Meraj), he manages to convince Anna (Gul e Rana) of one last meeting between Zohra and Moosa so that they can easily part ways. However, things turn nasty when Moosa abducts Zohra and arranges for a Nikaah to which she doesn't agree. She makes him realize the severity of his actions which makes him abandon the Nikaah. With police on his trail, Moosa returns Zohra to Anna's place after a lot of deliberations but is banished from gaddi nasheeni by his father. To top it off, his younger brother's wife Sakina (Anoushay Abbasi) gets to insult him with her father-in-law's consent, ending with a thunderous slap that might change the way Moosa looks at life.
The Good – It can't get better than this with good actors!
Before Ranjha Ranjha Kardi, Imran Ashraf was known as a hardworking actor who had the potential to do well. However, the way he has changed gears since has surprised even his biggest supporters for he continues to change appearances at the drop of the hand. As the wild Moosa, he is completely different from his Saturday avatar of Adam who is calm and cool in Mushk. The obsession he has for Sarah Khan's Zohra comes out as genuine, and so does the shame that he brings on his family, knowingly and unknowingly both. Sarah Khan gives an excellent performance as a prostitute who knows her place in society and doesn't bow down in front of anyone, not even a person like Moosa who has no boundaries. The way she convinces him of his obsession and makes him abort the Nikaah was not just a well-written sequence but a perfectly performed one, where her eyes play an integral part.
So far, supporting actors Momin Saqib, Mahmood Aslam and Saleem Meraj are doing a great job but the sixth episode was owned by none other than Anoushay Abbasi. Since the very first episode, she wanted revenge for not getting married to her beau and she gets a dose of it in the sixth where she uses her position as well as Moosa's to her advantage and not only makes his Taya take hasty decisions but a few that benefit her. It was her curse that made Moosa meet Zohra and now it was her slap that might send him in the right direction. Her scenes with Momin Saqib also show that the two are perfectly cast, and makes the viewers wait for the next episodes where she might try to reunite with her beau (Taha Humayun).
The Bad – The filmi situations might be too much for TV!
Since Wajahat Rauf has returned to TV direction after doing multiple feature films, his hand is more set at filmi situations than TV ones. The lightening effect, the father-son standoff, the sister-in-law revenge all might be too much for one episode but who cares when the viewers are getting their time's worth. Mahmood Aslam may not have done great roles in films but he has potential which he displays here, making the audience forget that he is the same guy who bungles everything in one of the most popular sitcoms Bulbulay on ARY Digital on weekly basis. Nida Mumtaz's character should have shown more resilience when her son was being tormented by his daughter-in-law but she was shown to be powerless, something that doesn't look good when you are showing the household of a Pir.
The Verdict – Raqs e Bismil is just what the doctor ordered!
Without threatening the viewer's intelligence, Raqs e Bismil continues to move at an express pace, just like a good drama should. It does not just teach a lot of lessons to the audience – if they are willing to grasp them – but also shows that different kinds of people exist in our society. With Moosa knowing no limits, Zohra living a double life, Pir sahib wanting to keep his family out of trouble, and Sakina hell-bent on having her revenge, things are moving in the right direction. With the introduction of Furqan Qureshi's Malik Sheheryar, things might become even more interesting for he is the alter ego of Moosa – refined, rich, and manipulative. Who gets Zohra and who doesn't, let the dance of Raqs e Bismil decide in coming weeks!