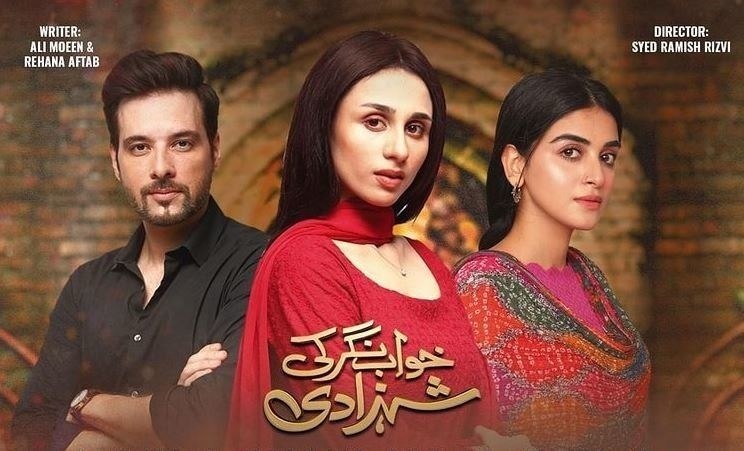 Mashal Khan's Meera finally achieves the justice she had been waiting for as the drama reaches its climax.
The Plot
The story of a maid who dreamt of becoming the queen of the house destroyed the lives of the family members and ruined a marriage too. Meera's (Mashal Khan) journey towards fighting for her innocence continued with the episodes aired over the weekend. Finally all her efforts paid off and Sehar (Anmol Baloch) was caught red handed while trying to sell of the house secretly. Fortunately Saim (Mikaal Zulfiqar) managed to intervene when her father was taking away all the jewellery. The cherry on top was Meera and her brother in law Amjad (Aly Khan) coming in at the same time with the police, they had the recording that proved Sehar was just as guilty as her father and played her confession about pushing Saim's mother down the stairs and causing Meera to fall in the bathroom and lose her baby too. Saim was left shocked but it was a long time coming since he had chosen to pick Sehar's side over Meera's.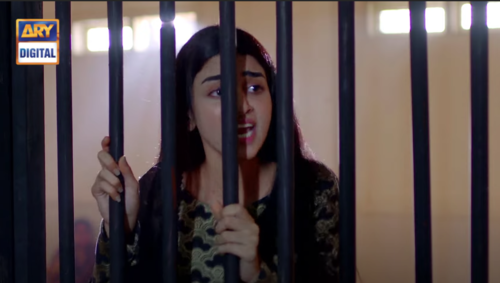 Saim was left alone after Meera decided to go ahead with her divorce and Hassan's custody proceedings, her lawyer advised her to think it over but Meera is now adamant to achieve her freedom from Saim, the man she may have loved but his betrayal and disloyalty ruined their relationship. While Meera remains head-fast with her decision, Saim and his siblings try to change her mind for the sake of Saim and Meera's child Hassan who they believe has suffered a great ordeal all this time.
Samina (Aidah Sheikh) and her husband Imran feel guilty for how they helped Sehar ruin Meera's life and Imran believes he has been punished by the Almighty for all his wrong deeds. Samina goes to visit Sehar in jail and is viciously assaulted by her own sister. Samina frees herself from Sehar's grasp and runs back home, she is disheartened to see that Sehar has not learnt her lesson yet.
Mashal Khan & Anmol Baloch Carry the Weight of the drama on their shoulders!
Playing the protagonist 'Meera', Mashal Khan and the vicious antagonist, 'Sehar' Anmol Baloch, the two leading ladies carried the entire weight of the drama on their shoulders. Once they were both on screen, one couldn't pay attention to the rest. Anmol Baloch nailed her role as Sehar, the diabolical mastermind with an angelic face. Her antics were so star-plus like that her acting reminded us of the iconic 'Komolica' the only thing missing was the evil laugh, music and the large 'bindi' on her forehead.
Mashal Khan on the other hand started off as the one who was determined to do the right thing by not abandoning Sehar in her time of need, however her trust was broken and she learnt her lesson the hard way, Mashal Khan's transition in Khwab Nagar Shehzadi was a treat to watch, from the happy always smiling Meera, we saw a broken down but strong woman who knew she had to fight for her right and prove her innocence after she was wrongfully accused. Mashal Khan proved her mettle once again and impressed us with her acting skills.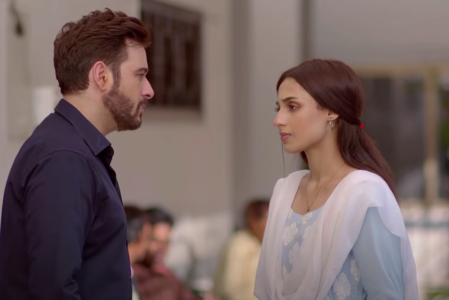 What's Next?
As the drama races to its end, we are anxious to see what Meera finally decides in the end? Will she forgive Saim or will she continue with the divorce proceedings?