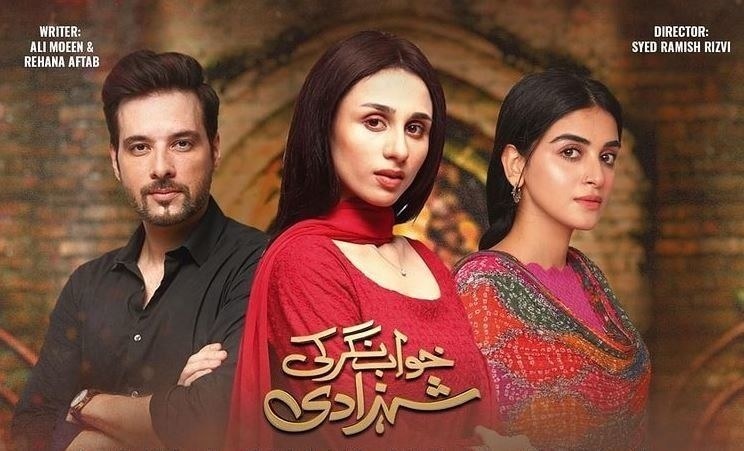 The drama's last episode aired during the weekend and we are absolutely loving the bitter-sweet end!

Khwaab Nagar Ki Shehzadi on ARY Digital boasts of a stellar cast that includes Mikaal Zulfiqar, Mashal Khan and Anmol Baloch in the leading roles. The play is another mega-project under the banner of iDream Entertainment and is directed by the brilliant Syed Ramish Rizvi. The drama came to an end on the weekend and it was quite an unexpected finale!
The Plot
Khwab Nagar Ki Shehzadi followed the story of Meera (Mashal Khan), her maid Sehar (Anmol Baloch) and her husband Saim (Mikaal Zulfiqar). After Sehar's father was out to sell her to a gangster, she took refuge at Meera's house and Meera protected her at all costs even when her husband and mother-in-law were against it. Meera then fell flat on her face after Sehar seduced Saim and the two got married after Sehar's family forced Saim to do so. Thus, Meera's happy life took a 180 degree turn and nothing was the same again. She not only lost her husband but Sehar also managed to make sure Meera's unborn child wouldn't come in the world. When Meera's mother in law found out about her wrongdoings, she pushed her to her death too!
However during the last two weeks we saw Sehar being punished for all that she did and so did everyone who helped her receive the same. Sehar's sister Samina and her husband Imran who were busy blackmailing everyone for the truth got a payback after Imran had a horrible accident and was bound to a wheelchair. Samina tried to knock some sense into Sehar but she was too far gone, Meera finally received the proof she needed to put Sehar behind bars. Sehar was still the same and only when Saim went to see her and told her everything was her fault and that he would never forgive her, Sehar felt alone and saw her world come crashing down. She began hallucinating and heard her dead mother talking to her expressing her disappointment, Sehar couldn't bear it anymore and ended her life by committing suicide in jail.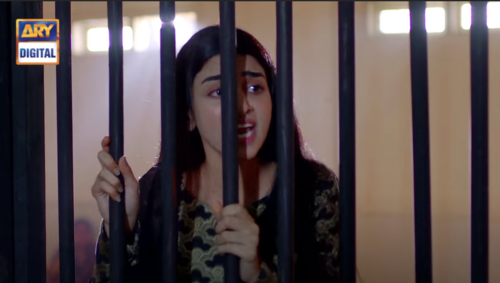 Meera's decision to separate from Saim remained the same even after Saim's family asked her to reconsider as it would affect her and her son Hassan's life. However, Meera was adamant on standing her ground and chose to divorce Saim, she even had the custody for her son. Saim regretted the betrayal he gave Meera but all he could do anymore was repent and ask for forgiveness. He went to meet his son but he asked him not to visit as his presence hurts Meera.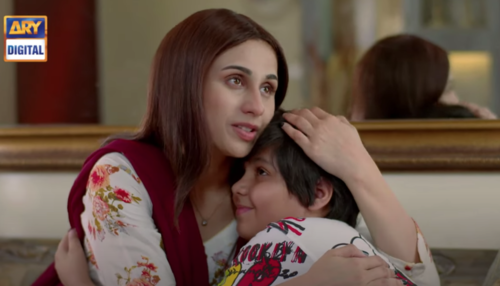 Khwab Nagar Ki Shehzadi Gives a Strong Message For All The Women who Have Been Betrayed!
Unlike other dramas we were glad to see Meera chose to remain single and did not give in to the pressure she received from those around her to reconcile with her husband. This was a great message for all the women who have gone through what Meera did, once a woman loses trust in her husband it is difficult to live with him once again. Kudos to the writers for giving a beautiful end to the drama and we're glad Mashal Khan's Meera was able to prove Sehar guilty and did not bow down to the apologies by Saim.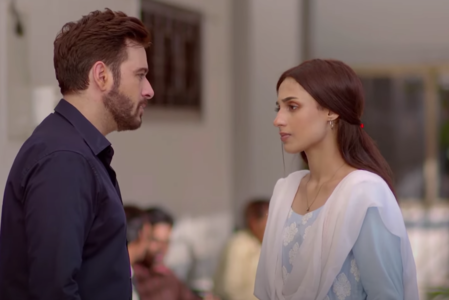 Good Performances By Leading Ladies, Mashal Khan, Anmol Baloch Made KNKS Worth the Watch!
The drama may have been dragged along for quite long and we believe the last episodes could have been merged into one too and ended a week earlier. However, Mashal Khan has proved her mettle once again as the independent Meera who stayed true to her identity and was strong enough to conquer all the hardships that came her away. Anmol Baloch who played the antagonist in the drama was the perfect vamp as Sehar. She was brilliant to watch and we loved her rapport with Mikaal Zulfiqar and Mashal Khan on screen.