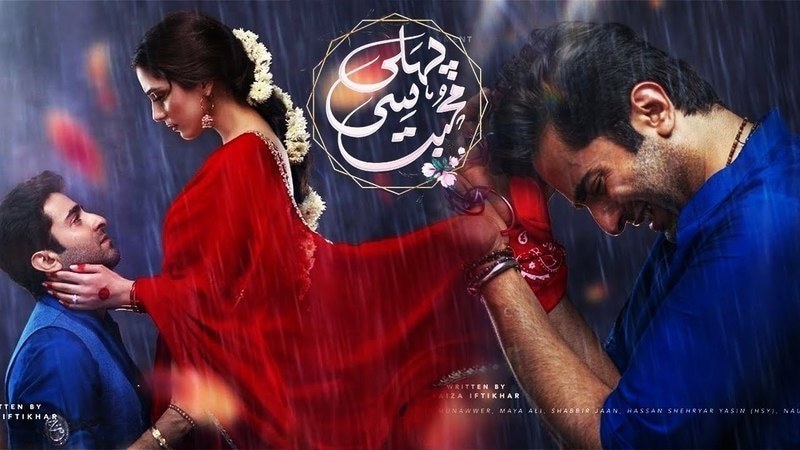 ARY Digital's Pehli Si Muhabbat has caught the viewers' attention since its release. The buzz around the leading...

ARY Digital's Pehli Si Muhabbat has caught the viewers' attention since its release. The buzz around the leading pair that was seen together after a long hiatus was definitely worth the hype, Maya Ali and Sheheryar Munawar have stolen our hearts as Rakhshi and Aslam. This fresh take on a beautiful love story has all the right elements that make it a classic romance and it must be on your must-watch list!
New Beginnings for Akram and Ishrat!
A broken Murad (Paras Masroor) decides to leave his children in Ishrat (Nausheen Shah) and Akram's (HSY) care as he realises it will be difficult for him to take care of the young ones all by himself. It was sad to watch him go and hoped a happy ending for Murad and Zainab (Uzma Hassan) could have been in the cards instead of all the heartbreak they had to endure. On the other hand, this decision gave Akram and Ishrat the one thing they had always wanted, to be parents. Akram seems to have become a changed man after Zainab's death, if only he would have realised his errors earlier and changed his perspective while she was alive.
Nadeem Proves What True Friendship is all About!
Nadeem's pep talk to Aslam was one that has given us a hope for a future between Rakhshi and Aslam. The parallel drawn between Rakhshi and Zainab is exactly what Aslam needed to hear, where he blamed Rakhshi for betraying him, he applauded Zainab's bravery and the sacrifice she made for her family and for withholding its reputation, his best friend Nadeem made him realise the irony behind it and asked him to realise his mistake before it is too late once again. We loved that Nadeem was himself able to understand the judgement he passed on girls who marry for love while they had been busy blaming Rakhshi for not running away in order to save her old father's reputation. Nadeem proved what a good friend he was by persuading Aslam and bringing Nargis' message to him.
Bushra, an ex-flame turns into a confidante
The cryptic conversations with Bushra (Hina Afridi), Aslam's ex-fiance and cousin made Aslam once again think of Rakhshi and whether he was doing the right thing by punishing her for his sister Zainab's death. We're glad to see that the creators of Pehli Si Muhabbat chose not to make Bushra's character someone who would be pining after Aslam and would have left no stone unturned by talking bad about Rakhshi in order to win Aslam's love for herself. Bushra however has been trying to make Aslam realise he is letting go of his one true love and has helped him in the past to get in touch with Rakhshi too.
What's Next?
The drama seems to have reached its climax, with Zainab, Murad and Sikander's story over, the entire focus has been shifted back to Aslam and Rakhshi's incomplete love story. We are anxious to see whether the two will be having a happy ending after all or will Rakhshi marry her neighbour Asif in order to safeguard her father's reputation.