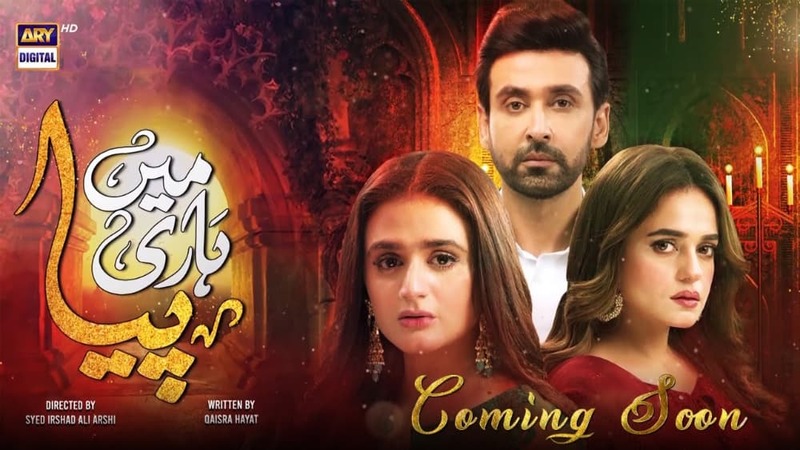 ARY Digital's latest drama Main Hari Piya starring Hira Mani, Sami Khan & Sumbul Iqbal has social media buzzing with excitement!

Cast of Main Hari Piya
ARY Digital's latest drama Main Hari Piya has social media buzzing with excitement after its teaser videos have been releasing days before the first episode goes on air! The unconventional pairing of our very favourite hero, the dapper Sami Khan and the gorgeous Hira Mani has us anxiously waiting for the first episode. Hira Mani has managed to become the most liked heroine in a short time while Sami Khan always ends up playing the prince charming that holds the key to every girl's heart. Paired opposite each other as husband and wife, we are looking forward to see them share an amazing on-screen chemistry and sizzle on the tv screen!
Joining Hira and Sami is Sumbul Iqbal Khan, she will be playing Sami's second love interest. We are aware of the magic created on screen by Sumbul Khan and Sami Khan in Dulhan, we can't wait to see what she brings to Main Hari Piya.
Veteran actor Marina Khan will be playing the role of Sami Khan's mother in the show, we wonder if she is playing a positive or negative role in the drama
The Plot
The teasers have shone some light on the gist of what Main Hari Piya is all about. The happy couple played by Hira Mani and Sami Khan are head over heels in love with each other, Hira Mani feels incomplete as a woman since she is unable to have children, the pressure of the society has created chaos in her life and she forces Sami Khan to get married to her friend played by Sumbul Iqbal.
Hira Mani seems to be playing the dutiful yet gullible wife and daughter-in-law once again as she is willing to sacrifice her sacred bond with her husband by pressurising him to get a second wife so he can have children of his own.
Hira will be seen giving the ultimate sacrifice a wife is forced to give in such dire circumstances. Sami Khan essays the perfect husband who is against the whole idea and is fighting his wife and mother played by veteran actor Marina Khan. However the second and third teasers show that Sumbul will enter his life as his second wife, we are anxious to see if his heart will be divided between the two women? Will allowing her husband to marry another woman cause a rift between the happy couple? We will have to wait and see how the story unfolds.
The Team Behind Main Hari Piya
The drama is produced under the banner of Big Bang Entertainment, directed by Badar Mehmood who has blockbuster dramas including Ishqiya, Cheenkh and Dunk under his belt. Keeping in mind the kind of dramas Badar Mehmood directs, we are sure Main Hari Piya will have the same interesting and engaging storyline like his previous work. The show is penned down by Qaisra Hayat and will be aired on ARY Digital.
Follow HIP for the latest entertainment news and updates.