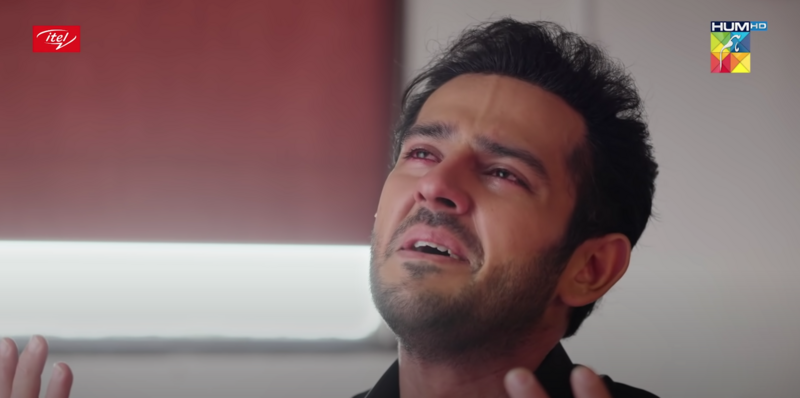 HUM TV's Ishq e Laa has been making waves since its first episode with an impressive cast and riveting storyline....

HUM TV's Ishq e Laa has been making waves since its first episode with an impressive cast and riveting storyline. Featuring Yumna Zaidi, Sajal Aly and debutant Azaan Sami Khan, Ishq e Laa is changing the narrative, one episode at a time.
The Plot
A tragic turn in events has fans of Ishq e Laa shocked, Sajal Aly aka Shanaya, the reporter and anchor-woman who was determined to uncover Sultan's murder case and put the perpetrator behind bars was murdered in last night's episode. From the onset of the episode we saw Shanaya telling Azlan that she was confused as to why Sultan's family took their case back and was trying to find out the true reason for their sudden change of heart. Just then she decided to follow them as they headed out in a taxi, Kanwal and her mother-in-law were meeting Aliya's kidnappers and Shanaya followed them there. She began recording the entire meeting and just as she was about to leave the kidnappers realised someone had seen them and they followed her car, Arbab Haroon gave his men the order to shoot Shanaya as she had proof of the kidnapping. Shanaya on the otherhand, was in contact with Azlan who was rushing towards her after she shared her live location with him.
As we hoped against hope that Azlan would reach in Bollywood style and save his lady love from the worst case scenario, alas, that did not happen and as Shanaya ran towards Azlan with all her might, Arbab Haroon's goons shot her twice and she collapsed before she reached his grasp. The next few minutes saw chaos erupt in Azlan's heart and mind where he was seen crying and begging the Almighty to save Shanaya as he could not lose her. Sadly, Shanaya did not survive and a shell-shocked Azlan was unable to bear the news.
Applaud Worthy Performance from veteran actor Nadeem Baig steals the show
Veteran actor Nadeem Baig's role as Shanaya's spiritual counsellor may have saved the episode single-handedly as the minute-long scene with Azan Sami Khan before Shanaya's burial was all that was needed to make one teary eyed. As for Khan, there's definitely some room for improvement but he did try his best, keeping in mind that Ishq e Laa is his debut into the acting world.
What's next for Azka and Azlan?
Now that Shanaya is no longer in the picture, this has left people wondering whether Azka (Yumna Zaidi) and Azlan are going to find their way to each other. Will Shanaya's loss change Azlan for the better? It looks like he will be walking the spiritual path if we are to judge the gist of the storyline from the shows' trailers and teasers. We are now anxious to see how the drama unfolds now that a major character is no longer part of the story.