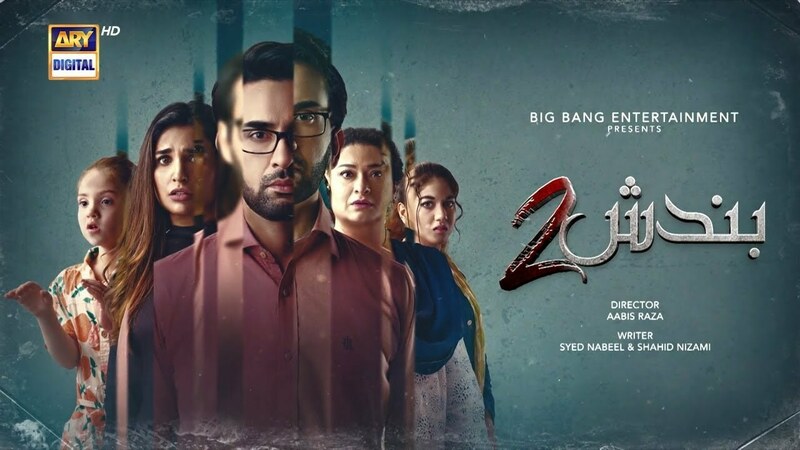 Baba Saein is determined to ruin everyone and everything in Humaira's family and it looks like it's Hassam's...

Baba Saein is determined to ruin everyone and everything in Humaira's family and it looks like it's Hassam's turn now as everyone get to know about his mental condition.
When Humaira and Manahil witnessed Wania burning something at night, it resolved their concerns that she was responsible for the strange events that were occurring in their home. Humaira remembered the time the time when Sameer was adamant about marrying Wania despite the fact that she and her husband had objected to the marriage. Manahil inquired about Wania's motivations for doing such all of this after so many years. They believed that she is just acting in this way because she wants to separate them from Sameer. Once they are done with Rabail's dawat, at their house, they both decide to discuss this with Sameer.
Sameer meets a molvi, he has asked him to provide the names of the people as well as the clothes they wore so that he can recite prayers for them. Sameer asks Wania to bring him the clothing of her and Hoorain. Before handing him the clothes, she makes Sameer some tea and adds the Taweez Baba Saein gave her to it. Samina came over to inform Humaira that her husband Jamal had accepted Manahil and Ahmer 's proposal and they would be visiting this week for an engagement. Humaira, however, informed her that Hassam and Rabail would be on a honeymoon, so let's keep the engagement when they get back as they can't have such a big event without Hassam. Once more, Baba Saein is seen casting spells, but this time Rabail's home is the target and not Humaira's. Irsa is shown waking up in her sleep, entering Rabail's room, and removing Hassam's medication off the side table. The following day, they have to go to Rabail's mother's home, but when they look for Hassam's medication, they can't find it anywhere. Rabail has Irsa furious since she was so careless and failed to keep the only remaining medication in a safe place. They were unable to get the medication through the pharmacy since they had to request it at least three days in advance of delivery because it was an imported drug. They had no choice but to go to Rabail's house without Hassam having the medicine. They had no choice but to go to Rabail's home, without Hassam having his medicine. Farhana strongly advises her son, Armaan to visit Manahil's house to see her since he will be left without anything if she marries someone else. When Armaan argued that she doesn't want to talk to him, Farhana brought up how she forced everyone to treat them at the wedding to show him what she is capable of. She assured him that she will take care of the rest, if he continues to visit their home and speak with Manahil, as she is reciting a few prayers for him. Manahil felt drawn, for some strange reason, to wear a red dress to the dinner for Rabail and her in-laws. As soon as Hassam notices Manahil is wearing red when they arrive, he attacks her violently and repeatedly threatens to kill her. Everyone is stunned. Hassam was being held by Irsa and Inaam when Irsa administered a tranquillizer, causing him to lose consciousness. When Sameer saw this, he yelled and demanded to know what was going on and why they had lied about their brother being mentally ill. Irsa assured them that he is receiving treatment and would recover soon. But Humaira and Sameer are not persuaded, accusing them of concealing the truth and misleading them. Irsa, however, informed them that Rabail was made aware of his mental state before their marriage. Sameer declared he wouldn't let Rabail accompany them, but she insisted that she would be going with and living with her husband. Sameer and Humaira are shocked and regret not doing a thorough inquiry earlier. They decide that Rabail cannot remain with Hassam till he recovers, so they resolve to bring her back. Irsa and Inaam are discussing about Hassam with Rabail the next day. Irsa questioned Rabail about why she kept her family in the dark about Hassam's illness and that their response was natural given they are her family and love her . Rabail replied that if she has kept her family in the dark, she will find a way to convince them. She inquired from Inaam when and how Hassam started acting in this manner. Inaam informed her about how after his father's second marriage, their stepmother had traumatized and tortured Hassam. Hassam was subjected to abuse at the hands of their stepmother, while Inaam was sent to boarding school. She once beat and yelled at Hassam after he broke something. When their father and grandfather returned, the woman's body was lying on the ground. Hassam was unconscious near the woman's body on the floor. He was greatly disturbed by this incident and began attacking every woman wearing a red dress. He improved after starting treatment with Dr. Waqar, and it was then that I also met Irsa because she was Dr. Waqar's assistant at the time. Since we now know the cause of Hassam's ailment, the episode undoubtedly reflected a major plot development. Additionally, the whole scene, which had Baba Saein casting spells, a piece of clothing that moved on its own, and Irsa unintentionally doing something she was extremely particular about, was really skillfully performed. Humaira and Manahil are now convinced that Wania is using magic for malicious reasons, and thus her side of the tale has gotten more complicated. We're hoping that the molvi Sameer spoke with will tell who is truly behind everything before they bring it to his attention. Let's wait and see how Farhana Chachi succeeds in her mission to have Armaan win Manahil's heart. What do you think Armaan will do to gain acceptance in the family and Mananhil's affection? Post a comment and let us know.