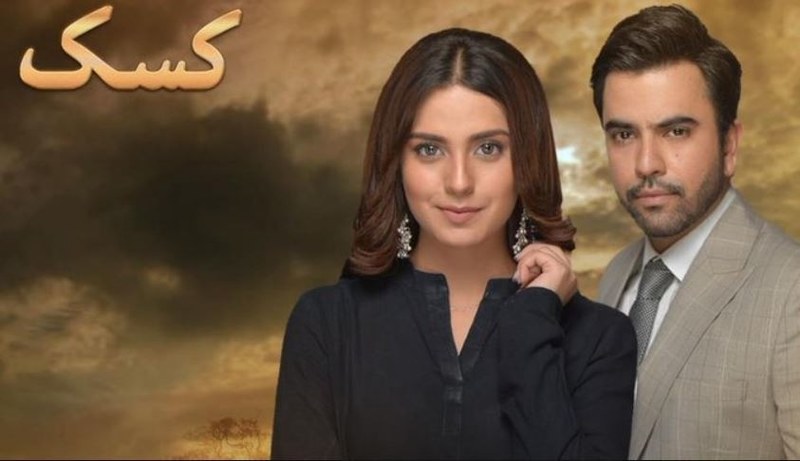 ARY Digital has revealed new dramas to come and keep us entertained for the next quarter of the year!

ARY Digital is known for its progressive programming; ever since COVID-19 has hit Pakistan, they have taken it upon themselves to provide the home-stuck audience with quality entertainment. With the best TV shows that include a revamped Jeeto Pakistan, a remodeled Bakhabar Sawera and an array of hit dramas to choose from, ARY Digital has not just entertained Pakistani audience but fans of Pakistani drama around the world.
From this Eid ul Azha onwards, ARY Digital will be taking giant strides into the entertainment world bringing together a lot of dramas, blockbuster films and above all, Eid plays to keep the audience entertained. Let's take a look at what can one expect to watch on ARY Digital, and what makes it so interesting that one should be excited about it.
BLOCKBUSTER MOVIES
When will cinemas open, that's the biggest question on the audience's mind when it comes to Pakistani cinema! Keeping that in mind, ARY Digital plans to bring not one but two of its highly successful flicks to your TV screen this Eid. Sher Dil and Parey Hut Love.
Sher Dil
Directed by Azfar Jafri, Sher Dil revolves around the Pakistan Air Force and how its men defend the country from the enemy. Starring Mikaal Zulfiqar in a Top Gun-esque role of a fighter pilot and the ravishing Armeena Khan as his love interest, it was released on Pakistan Day last year and impressed the audience who had never seen Dog Fight sequences like that before, in a Pakistani film. Featuring Hasan Niazi, Ibrahim Alavi, Sabeeka Imam and Laila Zuberi besides Samina Ahmed, Sher Dil will be a treat to watch especially as it will link both Eid ul Azha and the Independence month together.
Parey Hut Love
And then there was Asim Raza's Parey Hut Love, one of the biggest hits of the year 2019. The movie featured Sheheryar Munawwar and Maya Ali as the leading couple, and how their lives change after meeting each other. With Nadeem Baig, Ahmed Ali Butt, Zara Noor Abbas, and Mahira Khan in supporting roles, the romantic musical would make your day with its worldwide Television premier this Holiday season. Written by Imran Aslam with songs from Azaan Sami Khan and Saad Sultan, PHL was a hit when it was released in cinemas and it will have the desired result when it makes it to the smaller screen.
EID SPECIALS
Ghar Kay Na Ghat Ke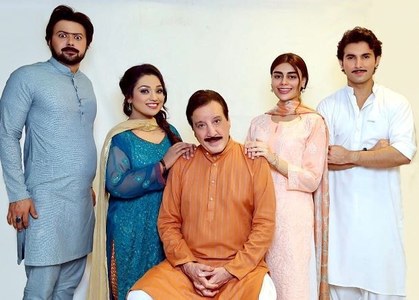 This is going to be the first project featuring newlyweds Shahroz Sabzwari and Sadaf Kanwal. The two not only look great together, one hopes that they are able to generate the chemistry that will set the screen on fire. With Javed Sheikh, Uroosa Siddiqui, Ahmed Hassan, and Zhalay Sarhadi in supporting roles, this play will keep you busy during the holidays.
Ranchore Line ki Rajjo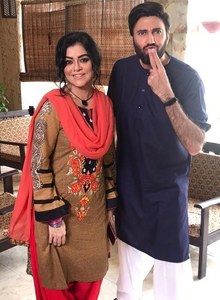 We know that when it comes to comedy, Aijaz Aslam is too hot to handle. What we don't know is how he would be able to stand his ground with Maria Wasti and Javeria Abbasi in the cast, along with Zoya Nasir and Humayun Ashraf. Wait till Eid to find out!
Shaadi Karo Na
This drama features another newly-wed actress Sarah Khan; the stalwart will be working with a star cast in this telefilm that also features Muneeb Butt, Sunita Marshal, Shabbir Jan, Danish Nawaz and Gul-e-Rana. Don't miss it this Eid!
TV DRAMAS
And then there are the TV serials, the ones that we love to either watch when it airs on TV or binge-watch later. Let's go through the new dramas that will keep us entertained in the second half of 2020.
Kasak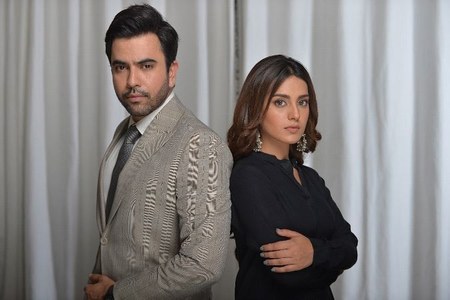 Writer: Muhammad Maqsood
Director: Kashif Saleem & Atif Rathore
Cast: Junaid Khan, Iqra Aziz, Javed Sheikh, Seemi Pasha, Aisha Toor, Salman Saeed, Khalid Malik. Fahima, Jahanzaib & others.
We have seen her do well in Jhooti whereas he has been a revelation in Kashf. Together, Iqra Aziz and Junaid Khan are all set to create magic in Kasak that revolves around a married couple who have many issues to solve before they find marital bliss.
Dunk
Writer: Mohsin Ali
Director: Badar Mehmood
Cast: Bilal Abbas, Shahood Alvi, Fahad Sheikh, Laila Wasti, Sana Javed, Saifi Hassan, Salma Hassan, Kanwal Khan, Noman Ejaz, Azekah Daniel.
Similarly, the guy of Cheekh and the girl of Ruswai are paired together in this Badar Mehmood drama and we can't be happier to see Bilal Abbas and Sana Javed together. The Mohsin Ali written play is being billed as a mystery and also features Noman Ejaz, Shahood Alvi, Saife Hasan, and Fahad Sheikh besides others.
Log Kia Kahenge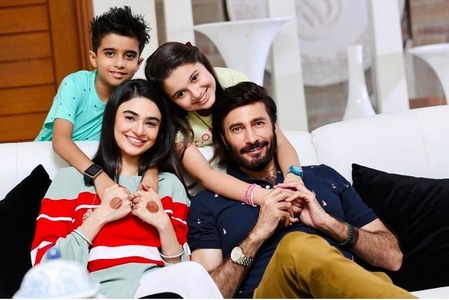 Writer: Sofia Khurram
Director: Mohsin Mirza
Cast: Saheefa Jabbar Khattak, Aijaz Aslam, Faysal Qureshi, Humaira Zahid, Zarmeena Akram, Furqan Qureshi, Kinza Razzak, Tipu Shareef, Afshan Qureshi, Sakina Samo, and others.
Faysal Qureshi and Aijazz Aslam have been friends for as long as anyone can remember; that's why their playing friends onscreen looks good until tragedy seems to strike their relationship. Written by Sofia Khurram and directed by Mohsin Mirza, this drama also features Saheefa Jabbar Khattak, Furqan Qureshi, Sakina Samo and Faysal's own mother Afshan Qureshi to name a few.
Bharas
Writer: Naila Ansari
Director: Nain Manyar
Cast: Durr e Fishan, Omer Shahzad, Zubab Rana, Rabia Kulsoom, Behroz Sabzwari, Furqan Qureshi, Khalid Anam, Shahista Jabeen, Shaheen Khan, Salman Saeed and others.
Ansari won accolades for her writing in Ruswai and its time to follow it up with something as good, if not better. Directed by Nain Manyar, the drama features a fresh cast that includes Durr e Fishan, Omer Shahzad, Zubab Rana, Salman Saeed besides others and we can't wait anymore for it.
Nand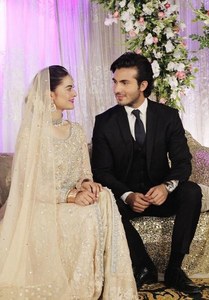 Writer: Sameena Aijaz
Director: Syed Zeeshan Ali Zaidi
Cast: Shehroz Sabzwari, Minal Khan, Faiza Hassan, Aijaz Aslam, Sumbul Ansari, Ayaaz Samoo, Sabiha Hashmi, Ahmed, Tipu Sharif, Mehwish Qureshi, Maha Hasan, Hamza Tariq.
After winning the audience's heart with his performance in Dil Ruba, Shahroz Sabzwari is back with this drama where he has been paired with Minal Khan. There is Ayaz Samoo, Sumbul Ansari, Faiza Hassan and others in this drama and we hope that it's different from the run of the mill stuff on most TV channels these days.
Aulad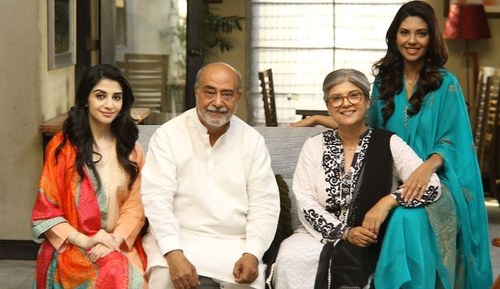 Writer: Ameer Ali Shah
Director: Aabis Raza
Cast: Marina Khan, Mohammed Ahmed, Sunita Marshal, Hassan Niazi, Furqan Qureshi, Hina Javed, Mah-e-Noor, Nabeel Zuberi and others.
Aabis Raza is one of the finest directors around when it comes to TV and loves to do stuff that hasn't been tried before. He surprised all with his supernatural Bandish last year and we are anxious to see how he manages to make Aulad look different. The cast features Mohammad Ahmed and Marina Khan (who collaborated as a writer and director on a lot of projects) as well as the versatile Sunita Marshal, Hassan Niazi, Hina Javed, and Nabeel Zuberi and will be seen soon on your TV screens.
Prem Gali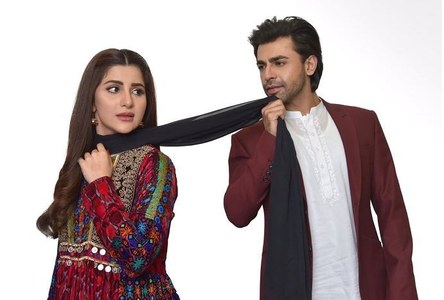 Writer: Faiza Iftikhar
Director: Qasim Ali Mureed
Cast: Sohai Ali Abro, Farhan Saeed, Javed Sheikh, Saba Hameed, Wasim Abbas, Uzma Hassan, Qavi Khan, Shamim Hilali, Anoushey Abbasi, Farah Shah, Abdullah Farhat Ullah
Remember Aangan, the play that kick-started a genre of its own when it aired a few years back? The same team of Faiza Iftikhar and Qasim Ali Mureed is back and this time, they have the lead actor of Suno Chanda that was one of the many Aangan-styled dramas on other channels. Paired with him is Sohai Ali Abro who impressed all with her acting in Surkh Chandni and is back to wow the audience.
Ghisi Piti Mohabbat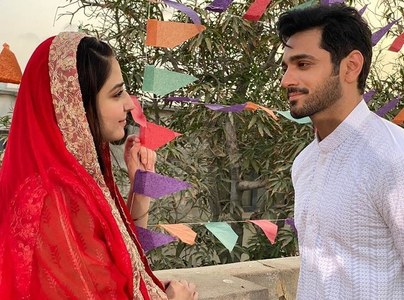 Writer: Faseeh Bari Khan
Director: Ahmed Bhatti
Cast: Ramsha Khan, Wahaj Ali, Shahood Alvi, Ali Abbas, Saba Faisal, Saba Hameed, Sana Askari, Saifi Hassan and others.
And finally, there is Faseeh Bari Khan back to his favorite TV channel; the writer who has delivered hits like Quddusi Sahab Ki Bewah, Ronak Jahan Ka Nafsiyati Gharana, Burns Road ki Nilofer and Khatoon Manzil all on ARY Digital. With this drama, he is back to his favorite genre with newer actors like Wahaj Ali and Ramsha Khan who also fit the bill. After all, you can only expect the best when it's Faseeh Bari and ARY Digital collaborating together!