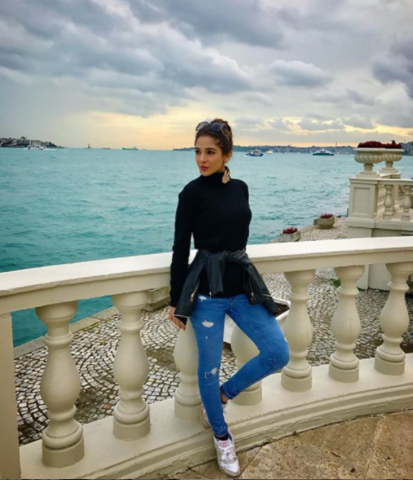 Actor and celebrity, Ayesha Omar, shuts down cyberbullies after her Me Too reveal in conversation with Rose McGowan.

Social media does not miss a single piece of news or hint of controversial arguments. The latest information comes as popular celebrity, Ayesha Omar, was victim blamed and shamed for sharing that she had been sexually harassed by a person twice her age and very powerful when she was twenty-three.
"It was only two years ago when I finally, when another friend of mine decided to face her story and come out with it, that is the only time that I got the strength to talk about it."
The actor alluded that her fear and post traumatic stress (PTSD) had to with the fact that she was very young while processing her trauma and the aftermath, including victim-blaming, was something women here are have to deal with whenever speaking up about serious issues or their experiences.
When social media platform, Entertainment Popcorn shared a post on Insstagram, commending the Karachi Se Lahore star for her bravery when sharing her story, online trolls criticised the actress for her 'dressing' and questioned the authenticity of the story. After being victim blamed, as she pointed out was already a part of the aftermath mentioned, Ayesha Omar took a stand and clapped back with a firey response.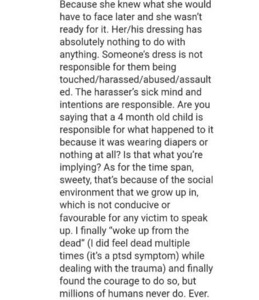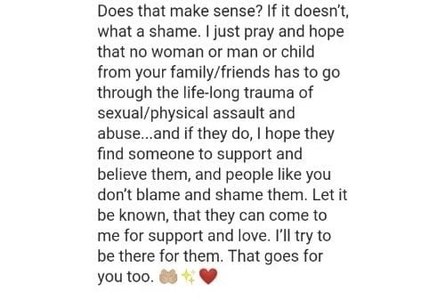 Ayesha did not hold back when addressing the cyber-bully, elaborating on how nobody 'asks for it' and the issue of victim-blaming needs to come to a stop as it holds no weight.
'Someone's dress is not responsible for them being touched/harassed/abused/assaulted. The harasser's sick mind and intentions are responsible.'
Attacking somebody and their lifestyle due to a fact which they choose to disclose, no matter when, is proof of why we need such movements. We commend Ayesha Omar on her gutsy response, not tolerating unnecessary hate for opening up about a very difficult experience which could help others as well.