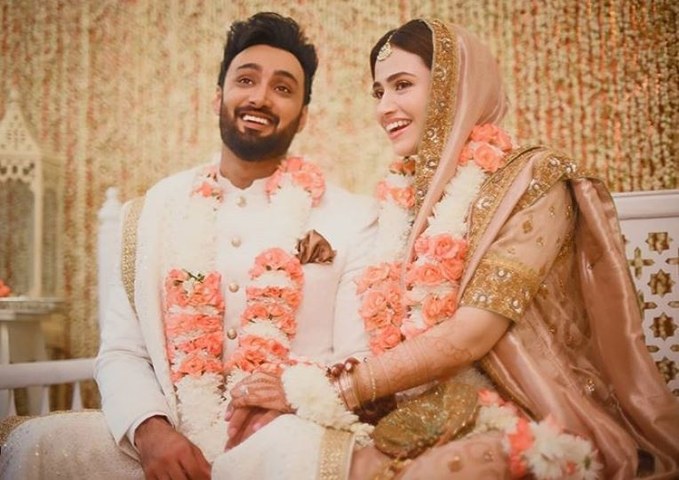 Lovebirds Umair Jaswal and Sana Javed are the latest celebrity newlyweds who have officially announced their nuptials!

Ruswai star Sana Javed has taken to Instagram to announce her nuptials to the Sammi Meri Waar singer. Both shared a sweet picture together from their undisclosed event, with a caption stating, 'Alhamdulillah' expressing their gratitude.
The couple wore matching shades of off-white and peach hues on their special day, but it has not been specified which event has taken place except for the intimate ceremony shared on their social media platforms. Family, friends and fans alike are wishing the happy couple the best and giving their blessing after their announcement.
We wish Mr. and Mrs. Jaswal all the best for their journey together!