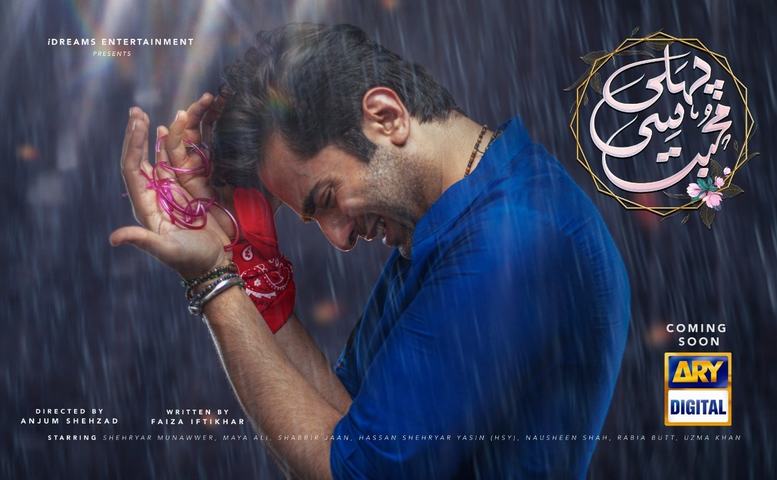 Starring Maya Ali and Sheheryar Munawar in the lead roles, this classic love story is a must watch!

ARY Digital's Pehli Si Muhabbat starring the super-hit duo Maya Ali and Sheheryar Munaver has been making waves since its first episode! The leading pair are back on TV together after a long hiatus and were last seen on the silver screen in the movie, 'Parey Hut Love'. Written by Faiza Iftikhar and directed by Anjum Shahzad, Idream Entertainment's Pehli Si Mohabbat is a play that has caught the viewers' attention with its take on 'first' love and has brought back the good-old romance back to our TV screen!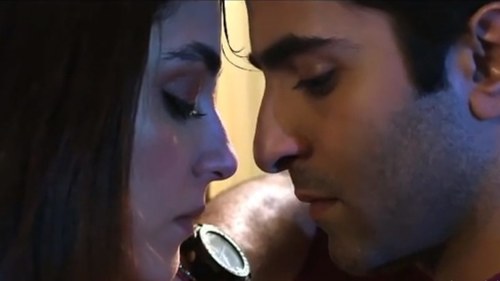 The Plot
Aslam (Sheheryar Munawar) and Rakhshi's (Maya Ali) love story has hit yet another hurdle and are they ever going to find their way back to each other after this is a question on all of our minds. The last episode saw a severely injured Aslam fighting for his life while his sister Zainab (Uzma Hassan) on the other hand suffered from a heart-attack. While Aslam's operation was a success, Zainab's health has deteriorated over time, the final nail being Sikander's (Salim Meraj) threatening call which she answered lying on the hospital bed. The biggest twist came after Akram (HSY) realised his mistakes and begged Faizullah (Shabbir Jan) to call off Rakhshi's wedding with Sikander and let her be united with Aslam however Faizullah reminded him of the incident with Zainab and how they still married her off to Murad, Akram replied that Zainab was never happy in her marriage and Rakhshi could face the same fate too, even after a lot of convincing Faizullah did not agree and Akram left empty handed.
Aslam finds out about Akram visiting Faizullah and he says he wants nothing to do with Rakhshi anymore since she was the one who betrayed him and broke her promise. Rakhshi who had betrayed Aslam was praying for his safety and health, her tears flowed like a river while she got ready as Sikander's bride but her thoughts stayed with Aslam.
Maya Ali, Uzma Hassan & Rabia Butt Steal the Show!
Maya Ali's Rakhshi's pained expressions are heart-breaking and she has proved what a fine actress she is throughout her performance as the damsel in distress. She may have made her comeback on TV after a hiatus but she's still the queen of emotions on screen!
Is this the last we will be seeing of Uzma Hassan's Zainab? The sudden rush towards her hospital bed and her being unable to breathe has us thinking of the worst possible end to this character that we have grown to love and understand. Her difficult life and the heartbreak she lived with all this time only to find out the man she had loved for so long was not worthy of her love at all. Our heart went out to Zainab as she lay there fighting for her life, listening to Sikander's call all the while unable to say anything.
The fiery avatar of Nargis couldn't have been pulled off so effortlessly by any other than Rabia Butt, she completely justified the role and we've loved the depth of her character. From being a mentor and confidante for Rakhshi in the hardest of times to making the right decision by turning down her ex lover, Farooq's proposal to run away with him, leaving behind the life with Faizullah. We have loved how her character was not set out to be the evil step mother but a woman who is as fierce as a lioness and as loving as a friend in different situations.
What's Next?
Will Zainab finally tell Murad about Sikander and his messages? Will Rakhshi get married to Sikander or will he keep them waiting for the 'Baraat'? Watch Pehli Si Muhabbat on ARY Digital at 8 PM every Saturday.
Follow Hip In Pakistan for the latest news and updates.