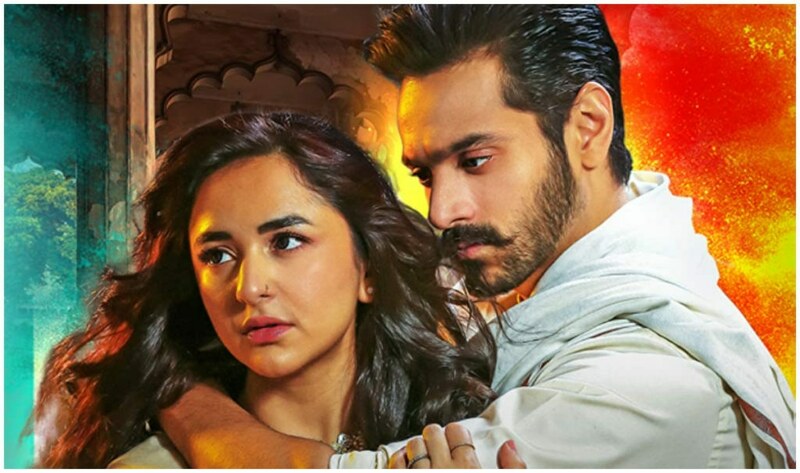 The most-watched drama in the history of Pakistani dramas, Geo TV's 'Tere Bin's last episode aired last night....

The most-watched drama in the history of Pakistani dramas, Geo TV's 'Tere Bin's last episode aired last night. Viewers had been waiting anxiously for the finale and wanted to see if the love-saga ends on a happy or a sad note? Thankfully, Murtasim and Meerub found their way back to each other and re-united in the last episode after two years of being separated from one another.
The series was a super hit and has garnered a huge fan base across the world, raking in over 3 Billion views on video sharing platform, YouTube. The ultimate craze for Tere Bin soared high and with every episode the show and the leading actors Yumna Zaidi and Wahaj Ali would trend on Twitter. Such social media frenzy was unseen before for any other Pakistani show, people tuned in to watch the show from Bangladesh, India, UK, USA, Canada and across the globe.
The last episode itself has a whopping 17 million views on YouTube overnight while the 2nd last episode that aired last week has garnered over 39 million views claiming the coveted top spot.
Let's Recap what the last episode was all about:
Meerub's Return
Meerub interrupted Haya and Murtasim's Nikkah, seeing her there that was the end of the Haya and Murtasim chapter - Thankgod for that. Murtasim asked everyone to stop questioning Meerub on her whereabouts and accepted her return wholeheartedly. We have to admit, seeing Haya fall flat on her face did give us the much needed satisfaction. The finale saw a much needed reunion between Meerub and Murtasim, Meerub and her father Anwar too who stood by his daughter against Haya.
Murtasim and Meerub Live Happily Ever After
The finale was a beautiful wrap to the series and finally Meerasim fans could rejoice as the lovebirds were re-united after a long hiatus. We did wish to see series regular Maryam one last time but she was nowhere to be seen and neither was Meerub's adopted mother played by Fazila Qazi.
It was heart warming to see Meerub dressed as a lawyer and Murtasim and Maa Begum encouraging her to pursue her dreams, the finale was nothing short of a fairytale with the villain Haya banished from their lives forever.
Exemplary Performance by the Leading Duo of Tere Bin
The craze for Tere Bin would not have existed if it weren't for reigning TV queen Yumna Zaidi and the heartthrob Wahaj Ali breathing life into Meerub and Murtasim with their acting prowess. While Yumna Zaidi is unparalleled in her dialogue delivery, body language, expressions and voice modulation during different scenes, Wahaj Ali shot to fame with Tere Bin and proved his mettle as an exemplary actor who has quickly become the nation's favourite hero.
Season 2 of Tere Bin Announced!
After the block-buster success of Tere Bin, the producers Abdullah Kadwani and Asad Qureshi have announced a Season 2 of Tere Bin. The details for the next season have not been announced as yet, are we going to see Yumna and Wahaj sharing the screen together once again? Or will the producers follow the format of Geo's Khuda Aur Muhabbat? As we await further details, the excitement for Season 2 has created a buzz on the internet.
The news sent netizens in a frenzy and here's what the internet has to say about the finale and the upcoming new season: