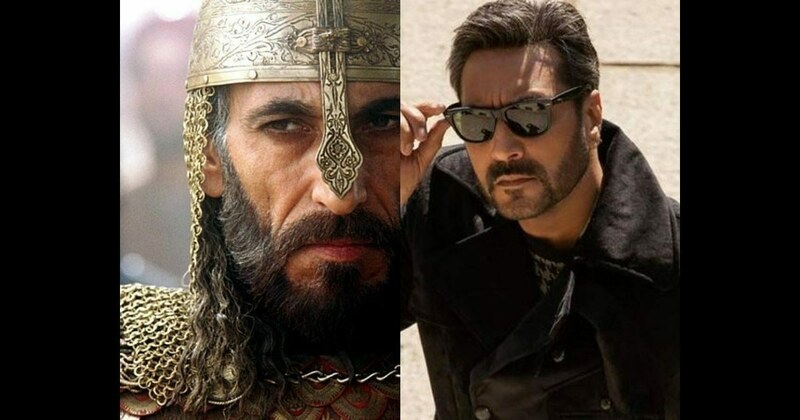 The much anticipated Pak-Turk television series, "Salahuddin Ayyubi: The Conqueror of Jerusalem," has set the stage...

The much anticipated Pak-Turk television series, "Salahuddin Ayyubi: The Conqueror of Jerusalem," has set the stage for a historic retelling of the extraordinary life of Sultan Salah al-Din Ayyubi. Spearheaded by the illustrious Pakistani actor Adnan Siddiqui, the series is a monumental project that promises to captivate audiences with its vivid storytelling and a stellar cast of both Turkish and Pakistani actors.
Salahuddin Ayyubi's Grand Launch Event in Karachi
The grand launch event was held in Karachi on the 16th of November and marked the official introduction of the series to the country. The event was attended by luminaries from the showbiz industry, adding to the hype surrounding the project. Notable attendees included Ayesha Omar, Adnan Siddiqui, Humayun Saeed and Ushna Shah, they all play significant roles in the series. They were joined and supported by various stars from the showbiz industry including actress Javeria Saud, Tapu Javeri amongst others.
Apart from the grand launch in Karachi, the series was initially launched in the heart of Turkey in Istanbul.
Adnan Siddiqui shared the news on his social media accounts and here's what he had to say about it:
Release Date and Schedule
To the delight of eager fans, Adnan Siddiqui took to Twitter to announce the release details. The TV series 'Salahuddin Ayyubi' is airing on TRT screens every Monday night at 9 PM, the first episode was aired on November 13th.
Pakistani Actors Cast in Salahuddin Ayyubi
The main role of Salahuddin Ayyubi is portrayed by Turkish actor Over Gonesh, who is renowned for his exceptional performances. The cast also includes renowned Pakistani actors Adnan Siddiqui, Humayun Saeed, Ayesha Omar, Ushna Shah, Farhan Ali Agha, and Adnan Jilani. This diverse and talented cast ensures a compelling portrayal of the characters, adding depth and authenticity to the series.
The Pakistani Team Behind Salahuddin Ayyubi
The series boasts four esteemed producers from Pakistan: Adnan Siddiqui, Humayun Saeed, Kashif Ansari, and Dr. Junaid Ali Shah. Their combined expertise and vision have played a pivotal role in bringing this monumental project to fruition. Their commitment to delivering a high-quality production is evident in every aspect of the series.
To cater to a global audience, the web series is dubbed in English, Urdu, and Arabic. This strategic decision ensures that the story of Salahuddin Ayyubi reaches a diverse viewership, transcending language barriers and making it accessible to audiences worldwide.