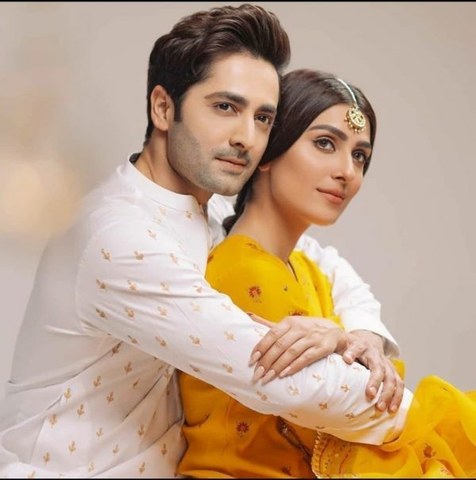 Real-life Jodi, Danish Taimoor & Ayeza Khan are coming back together on Geo with a project under the banner of 7th Sky Entertainment. Fans have been excited ever since the news of their upcoming project surfaced on social media.
Ayeza Khan will be playing Mehru while Danish Taimoor will be taking the role of Shahjahan for the upcoming drama, which seems like a romantic genre, as evident from the pictures shared by Ayeza on her Instagram.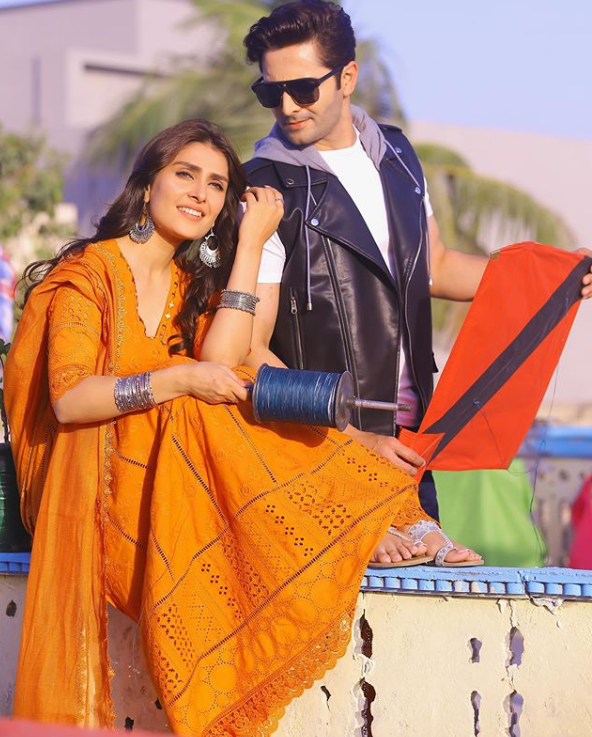 Now, we finally have the third teaser of the drama which has left us wanting more. The three teasers have been shared by Ayeza Khan on her Instagram. In the latest one, we witness an intense scene between a group of people and Ayeza.
Mehru is dragged out of the house and she is being accused of sin. The woman dragging her out is heard saying something about divorced on the very first night of her wedding. People standing by are of the opinion that such a woman is punishable.
The bystanders decide to pelt the accused with rocks, and as they try to pick up rocks to throw at Ayeza, Danish makes a powerful entry in hopes to save the day.
Directed by Mazhar Moin, the drama's title has yet to be revealed, but we are already in love with the effortless chemistry between the husband and wife, on screen.