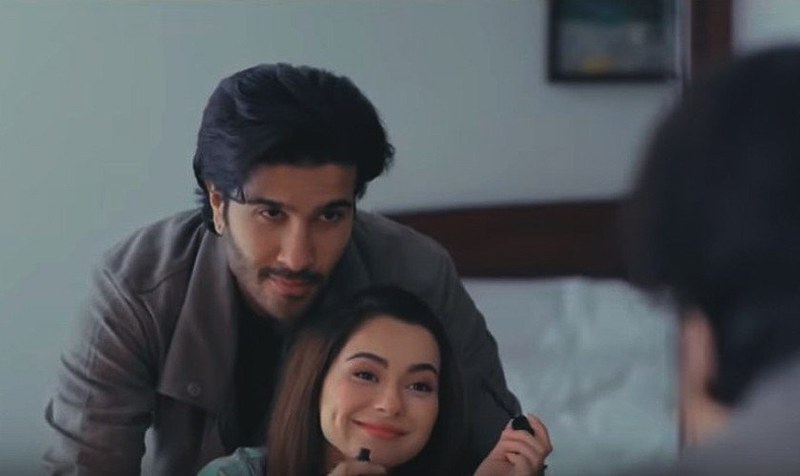 Last year, when Big Bang Entertainment announced a project with Feroze Khan and Hania Aamir uniting, we all were excited. Two of the most popular actors of our entertainment industry were collaborating for the first time and hopes were bound to be high!
Hania and Feroze Khan's chemistry outshines that of Ramsha and Feroze
The recent episode gave us something new in the form of Hania Aamir and Feroze Khan's chemistry. Their bittersweet relationship made us realize that they can be an epic couple. Their scenes together left us wanting for more.
Hania's wit and Khan's somberness made an electrifying equation for a new pair on our screens. It also made us realize that these two stars make a much better duo in comparison to that of Feroze and Ramsha's.
While Hamna's character is weak in Ishqiya, Romaisa's character is equally strong. She won't let anyone get under her skin, not Hamza nor his jilted lover, Alishba.
Has Ishqiya Even Matched Our Expectations?
If truth be told, both Feroze and Hania have immense fan-following. Their stardom is one of the major reasons that the drama began attracting eyeballs and is even undoubtedly, reaping ratings.
But this cannot hide the fact that Ishqiya is brimming with loopholes and sports a weak script. So much so, it breaks our hearts that prominent thespians like Hania, Feroze, and Gohar Rasheed opted to work in a story that is turning absurd with every passing day.
Twelve episodes down and Ishqiya now has us exasperated. However, it is surely not because we hate Hamza (Feroze Khan) or sympathize with Hamna (Ramsha Khan).
It is certainly due to the flimsy plot that is even wearying over time. A myriad of questions hit our minds while watching the drama. Why Hamna and Roomi's parents are so ignorant to the idea that there is a major predicament that is bothering their elder daughter? Why Hamna has gotten so selfish that she is not saving her sister's life? Is Ramsha Khan ever going to change her expressions and bring some versatility to her performance? Also, why does Feroze Khan keep choosing hot-headed characters that keep depicting him as an angry young man?
We are just scratching the surface with the above-mentioned flaws in Ishqiya. We hope that a drama powered with such a strong cast surprises us and shows us the much-needed change in the tale!
Hania Aamir's Performance Remains Epic Throughout
Yet again, Hania has proved that she is the queen of expressions. She is immaculate in her dialogue delivery, so much so, even a slight overacting in certain scenes just make us adore her! Her performance is on-point as she makes us laugh, making her character as the wacky, immature and caring sister believable to the core.
Feroze Khan, opting for similar roles over the years of a stubborn, reckless male, has surely aced performing on such avatars. Meanwhile, Gohar Rasheed's supporting role is also laudable. He smartly has left a mystery in his character. We are still not sure if we like Azeem or not, and maybe he is not as innocent as he appears to be.
The promo of the next episode doesn't show much. However, one thing is sure that the battle between Hamza and Hamna is not getting over anytime soon.
It will be a refreshing change to see Hamna shed her damsel-in-distress avatar, turn her boss mode on and stand against Hamza, who is constantly badgering her to plot revenge. Not only she will earn the respect of the audiences this way, but she will also save her sister's life from turning in to turmoil.