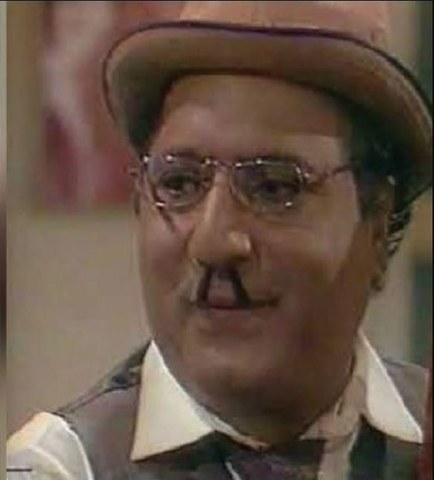 We bid farewell to one of the legendary playwright's the nation has known.

Veteran playwright, actor, and poet Athar Shah Khan breathed his last on 10th May, 2020 at Karachi, leaving his huge fan base saddened after suffering from a stroke in Karachi. He was not just the last of the popular PTV writers who were associated with the institution since the 1960s, but his name was also synonymous with laughter.
Athar Shah Khan's alter ego Jaidi was quite popular amongst the generation that grew in the 70s and the 80s where he donned an overcoat and sported glasses that made him look anything but serious. Add to that his ability to speak nonstop and nonsense and the audience had a character that earned a separate fan base. Athar Shah Khan also had the honor of working with all the popular actors of his generation - from Nadeem and Mohammad Ali in Baazi (the film he wrote) to Rahat Kazmi in Aas Paas (his only directorial flick) to all those who were part of the TV fraternity in the 70s and the 80s. He was also a prominent poet who used his comedy timing to come up with verses that would make people fall off from their chairs.
Athar Shah Khan was born in Rampur, United India on 1st January 1943 and migrated with his family to Pakistan after Independence. Thanks to his elder brother Saleem Shah Khan who practically raised him after the death of their parents, he developed a taste in literature. After completing his studies, he became a playwright on Radio, stage and later TV and was associated with the medium for nearly 4 decades. He wrote as many as 700 plays for different mediums and created Jaidi after he was not recognized by fans of his drama during an accidental meeting.
Be it the special transmissions during the General Elections in the 80s and the 90s or the long plays that he wrote (and occasionally acted in), Athar Shah Khan knew how to stay relevant. His plays Lakhon Mein Teen, Intezar Farmaiye, Ba Adab Ba Mulahiza Hoshiyar, Haye Jaldi, Burger Family, Family 93, and Rafta Rafta are still popular after so many years. He received several awards over the years for his contribution to Performing Arts including a Gold Medal on PTV's Silver Jubilee as well as Pride of Performance in 2001.