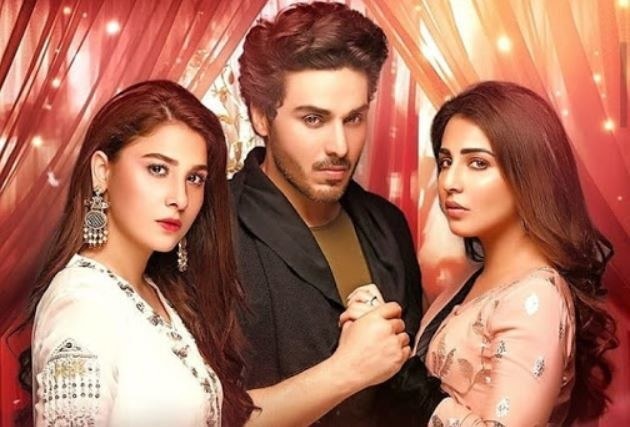 Looking for some hearty laughs? Craving to watch a light-hearted family drama full of filmy scenes and witty dialogues? Then 7th Sky Entertainment's 'Bandhay Ek Door Se' on Geo Entertainment will be your savior while dealing with these depressing pandemic blues.
Why do we say so?
For many 'Bandhay Ek Dour Se' will appear like a corny love triangle of a saga. But first impressions can be misleading! With its two episodes, the drama has made us its ardent fan and we are bound to keep returning for more. Those who have followed the story will know how not-so-typical it has turned out to be. The tale of a dysfunctional joint family has so far made us laugh and kept us riveted with all the rivalry cum melodrama that keeps erupting in their household.
Our laid-back university going hero 'Umer', played by Ahsan Khan, is madly in love with the firecracker haseena 'Roshni', essayed by Hina Altaf. His sweet and soon-to-be-married cousin Maheen, portrayed by Ushna Shah, is the catalyst to their love story. Playing the role of a perfect friend to both Umer and Roshni, Maheen is selfless to the core. She is a happy-go-lucky soul, an ideal daughter, a sincere cousin and doesn't mind uniting her two buddies as they meet in secret.
Like a classic lover boy, Umer is hell-bent on making his romantic tale come into a full circle. For that, he is eager to tie all the loose strings and even unite his broken family with his widowed Chachi. Only she can eventually help him marry Roshni who is her neighbor and Maheen's close friend. The egotistical Roshni, however, has other plans on her mind. It seems like she is just toying with Umer while being involved with yet another guy.
However, all hell breaks loose when a puzzling situation brings them all go bananas.
Umer has a meltdown upon assuming that the love of his life has been betrothed to his cousin and Maheen's brother, Maunnas. Meanwhile, his brother and bhabhi are under the impression that Umer is heart-broken to see Maheen getting married to someone else.
What will happen next? We are so curious to find out! The teasers of the drama have hinted towards a heart-warming yet forced union between Umer and Maheen. On the other hand, Hina Altaf divulged in an interview with HIP in Pakistan that she has a negative role in the drama. Will she ultimately break Umer's heart? Or Umer will leave her for Maheen? The promo of the next episode shows Adeel Chaudhry's entry in the show and he will surely be catching Roshni's attention.
The drama might appear possessing a clichéd plot, but so far our suppositions have been wrong!
Verdict: Gripping Storyline, Compelling Performances & Remarkable Direction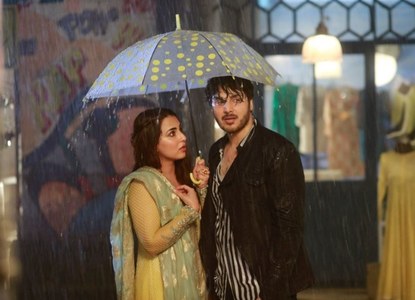 Ace director, Ali Faizan has raised the bar in Bandhay Ek Dour Se with his distinct style. Every frame looks like a piece of art in the drama and he has made the scenes look as real as possible.
Time and again, Ahsan Khan has proved that he is out and out a hero! His star power shines through in every frame. The actor looks fresh, young, and chic as per his avatar, doing utter justice to Umer's cool, casual and classy character. Ushna Shah has made us fall in love with her all over again in this drama. She has pulled off the softness of her character with such ease, proving that she can be effortlessly malleable in any avatar with pure grace.
The bubbly Hina Altaf has nailed her vixen role of Roshni. While she looks an absolute stunner, she also appears catty and callous in her spirits. She delivers all the dialogues with pure spite and has brought her A-game to the drama. But the true heroes of the plot are the ultimate veterans Samina Ahmed, Saba Hamid, Saba Faisal, and Noor-ul-Hassan who have added the warmth and power to the plot with their compelling performances.
We have given Bandhay Ek Dour Se a positive review for now. Here's to hoping it continues to entice us and keep us intrigued!