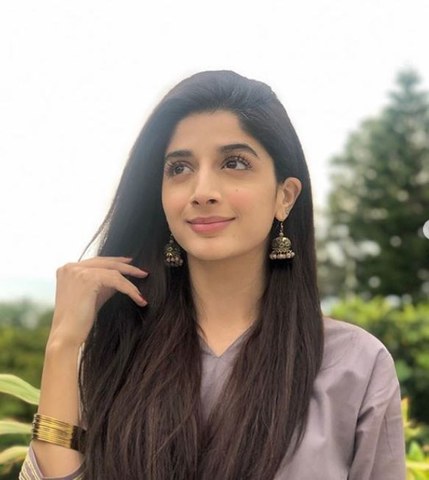 An old clip of Nida Yasir's morning show has resurfaced, with Hocane glorifying 'cat-calling' as "Lahori fun".

Fans are shook as Mawra Hocane is heard justifying the act of cat-calling in Nida Yasir's morning show. The old video has recently come up on social media and people are not too happy about the content.
"I think that's just Lahore's fun, boys tease you with loud music playing from their cars. I think that's just the feel of Lahori Eid."
The morning show included guests Humayun Saeed and Kubra Khan, who were present when Mawra went on the say she does not mind being looked at or cat-called, as it is just "Lahori fun" and gives the feel of "Lahori Eid" which infuriated viewers.
Twitter users were quick to react, attesting to the fact that Mawra's comments are 'glorifying' and 'normalising' harassment. One user even commented on how the actor's portrayal as Anaya on HUM TV's 'Sabaat' speaks out against harassment.
People in Lahore were thus further offended and clarified how the actor referred to public violation of safe spaces as "Lahori culture" and defended her point of view using that distinction.
People even alluded to Mawra's barrister status and are more than anything disappointed by the utterly insensitive comments of 'Unki bhi Eid hai' which basically makes it the norm, according to Hocane.
We can only hope that incidents like this are caught out and spoken up against the same way with the same intensity to prevent the mindset that limiting public and safe spaces for women is not and can never be justified.