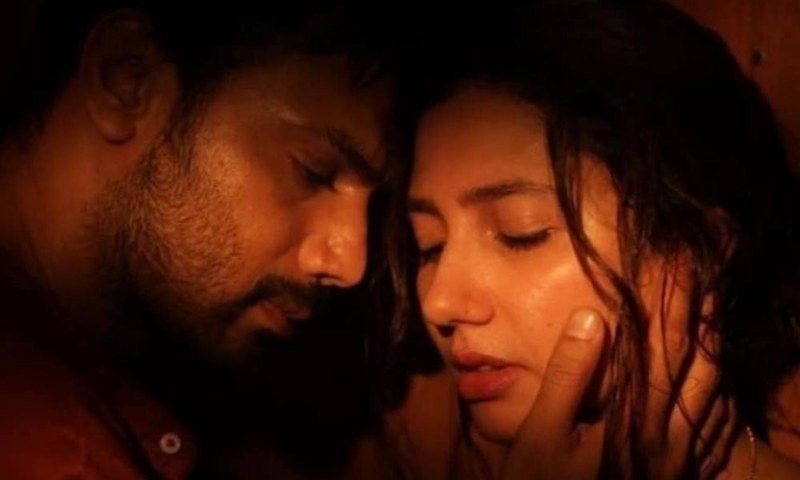 Mahira Khan and Zahid Ahmed star in Sheheryar Munawar's OTT debut directorial 12 minute-long film.

Digital platforms are a much-needed entry into the Pakistani entertainment space, and many of the country's brightest stars are gravitating towards it to tell stories – big and small for a larger audience than just what television brings to them. One such example is the latest celebrity-driven short film to take over the internet, Prince Charming.
How did it fare? Let's explore…
Exploring the world of Scheherazade (Mahira Khan) and Akbar (Zahid Ahmed) where we're slowly given entry, the plot suggests that she is a homemaker who might be in a tryst-like situation that she's keeping secret from her husband. However, as the story unfolds, it turns out to be much more than a black and white facet one is made to believe. In a meandering arc, we're quickly moved to see that there's more grey matter in their story.
Seen through the eyes of Scheherazade, the viewer soon figures out that her sensuous, sometimes daze-like encounters with her presumed lover is nothing, but a figment of her imagination escalated by a distant Akbar and an onset of post-marital depression. Soon, the story ends with the viewer wanting more, and a line that tells them that it is completely alright to speak out if they are stuck in a similar situation.
Executed swiftly with a genuine try at pacing the story on a natural scale, Prince Charming can be considered an attempt to break stigma without crossing bounds one would expect it to the fullest. It tries to create a dialogue, for which it can definitely be appreciated. However, could it have been better? Absolutely.
In its approach, the narrative – which has also been written by Sheheryar Munawar – manages to stand its ground but it is the post-production and art/DoP work that makes it slightly a sensory overload. Now, whether it has been done to create a diorama of what exactly is going on in Scheherazade's mind or to make the audience feel congested, the scenes lack a semblance and are a whopping plethora of close-ups and extreme close ups juxtaposed with blank expressions that makes it exhausting – even in its short runtime.
The background score too – which has been lifted from Hong Kong legendary filmmaker Wong Kar Wai's cult-classic film, In The Mood For Love in a claim for it to be a tribute to the music composer Shigeru Umebayashi – becomes overbearing. There's unnecessary addition of the music score in the short film, which honestly could have done without it. It, for anyone who understands film or is an avid cine-goer, it works as a disappointment. One wishes the team could have considered creating an original film score for this since it is an OTT release and not some student film meant for a small digital release. We'll call it a teething issue.
On the other hand, the film's other pro, apart from an interesting selection of topic, is also the small portions where prose by Ahmad Faraz has been used. The little trinkets of poetry festooned in the film do give it a finesse it gravely needed.
Onwards to the acting, there's not much one can gauge from. Mahira Khan manages to own most of the scenes we see her fully -- without the added close-up shots. Zahid Ahmed on the other hand, rarely gets important screen time for him to register as an important character within this narrative. One wishes to see more of him but alas, it isn't possible in a story that revolves more around Mahira's character.
For a short film from a team of celebrated stars, there's much more one would wish to see. But as an attempt, it could be praised for trying to do something not really done on the small screen.
Check out the short film here: