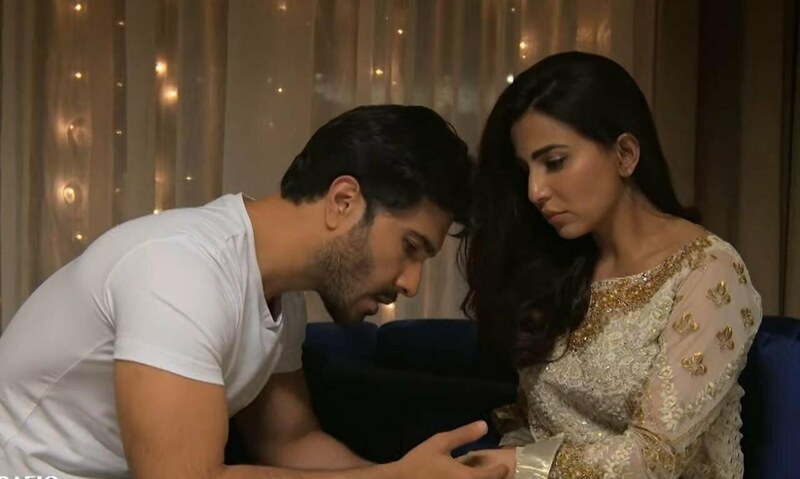 It appears that Ayesha and Basit's relationship is finally improving. However, the way Ayesha's family, particularly...

It appears that Ayesha and Basit's relationship is finally improving. However, the way Ayesha's family, particularly her mother and sister, have been acting can complicate matters.
Habs, which airs every Tuesday, has been officially designated as Ushna Shah and Feroze Khan day on Twitter because as soon as a new episode airs, Twitter is flooded with love and appreciation tweets for the drama and the heart melting nuanced chemistry between the leads: Ushna Shah and Feroze Khan.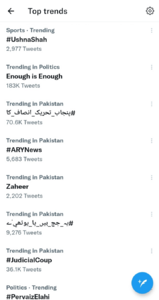 Habs is a slow-paced but engrossing story about two people who are forced to tie the knot due to their circumstances. Ayesha (Ushna Shah) is an extremly intelligent young woman from a middle-class family who is burdened by her mother with the responsibility of earning a living in order to keep their home running. As a result of her husband's death and the responsibility of three young daughters and a sister in law, Ayesha's mother is portrayed as a greedy but destitute woman. Basit (Feroze Khan), who comes from a wealthy but broken family, is not your typical romantic hero. Despite having everything, he is constrained by his father's will, which allows him to inherit all of his father's business and possessions only if he marries. Basit has lost faith in marriage and women as a result of his parents' failed marriage and his mother's unfaithfulness to her only child and his father.
Aliya Makhdoom has written the story for Habs, while it has been directed by Musaddiq Malek and produced by Humayun Saeed and Shahzad Nasib. It has grown in popularity with each episode since its beginning.
This week's episode was a breather after the previous one because it included some of what we'd all been waiting for _ Yes, more of Ayesha and Basit!! The episode begins with Basit and Fahad (Mussadiq Malik), Basit's best and only friend, discussing how Basit now feels like he owns this business because of his ability to make financial decisions following his marriage with Ayesha. Fahad tries to make him realize that he is being unfair and selfish in his relationship with Ayesha. The exchange of dialogues between the two is a realization for our society's desire for a woman to be only a wife when she has a life of her ow Basit calls Ayesha's mother, Qudsia Begum (Saba Faisal), to inquire about Ayesha, who is not answering his phone, and instructs her to inform Ayesha to pick up whenever he calls her. Ayesha answers her mother-in- law's call and is told to come home because she has an appointment with the beautician for her valima.
Qudsia begum believes that since the situation has deteriorated between Ayesha and Basit, they should accompany Ayesha to her home. Basit finds Ayesha's mother arguing with the taxi driver over a minor fare amount when the entire family arrives.
Later, the family appears to have been completely smitten by the luxuries and their beautiful mansion. Ayesha's sister Zoya (Jannice Tessa) requests that Ayesha show her their room, where she makes things worse by dropping a perfume bottle upon seeing Basit. Zoya is also enchanted by the dresses in Ayesha's wardrobe and asks her to lend her a dress for their Valima. Basit was unimpressed with the entire meeting.
Things worsen on their Valima when Zoha wears the dress she took from Ayesha's wardrobe and the designer appears to be irritated by how she wore it, which she was quite vocal about. Basit is embarrassed by this, as well as Ayesha's family's presence at the function, and acts coldly towards them. Throughout the valima, Ayesha's mother, aunt, and sister Zoya continue to act cheaply. After the Valima, Ayesha confronts Basit about his behaviour, asking him why he is acting as if he was duped into marrying her when he knew everything about her circumstances and family before they married. He tells her that his and her family's lifestyles are quite different, so why not try to adjust? She tells him that she is making an effort; why can't he?
This, combined with Fahad's pep talk, of sorts, made Basit realise how unjust he is to her. So, to make amends for his cold behaviour, he approaches Ayesha with a glass of water and discovers a bruise on her hand. Basit apologises for his actions and applies medicine to her wound. This allows the two to have a sweet but brief heart-to-heart interaction.
The episode was everything the Feroze and Ushna fandom had been waiting for. Ushna and Feroze's performances were simply incredible. Who would have thought you could be romantic with a glass of water and an ointment, but the two definitely made our hearts swoon with their powerful chemistry. Although the plot has been moving slowly, that is the beauty of this drama. It's slow but extremely enjoyable to watch because there's not a lot going on at once. On top of that, Feroze and Ushna have lovingly created Ayesha and Basit as a couple, and everyone is rooting for them.
The next episode appears to be a return to square one for the two due to Ayesha's family. We are looking forward to the next Habs Tuesday!