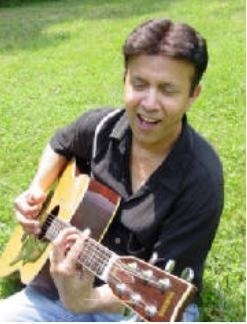 The singer has refuted rumours circulating about his death, shared through Bushra Ansari's Instagram post.

The 'Amay Bhashaili' singer was reported to have passed away with rumours buzzing on Friday, which he took to refute on a call with acclaimed actress, Bushra Ansari.
It was announced indirectly on social media that the singer was in fact, very much alive and fighting.
"I am fine and living in Karachi."
The iconic pop pioneer encourages people not to believe the news, due to which he has been receiving many phone calls and inquiries. The renowned artist has been bravely battling his illness and on dialysis for a significant amount of time before false reports of his passing made their way across social media.
Bushra Ansari, took to social media to share her conversation with Alamgir Haq, informing him of her own message for people to stop spreading false rumours. The singer can be heard laughing during the course of the conversation, saying "I will not die before 200," putting an end to "this nonsense" and false news.
"I love you and please, stay safe,"
Bushra Ansari went on to share how the King of Pakistan's Golden Era of Pop has courageously been fighting his condition, showing strength and resilience. "Now that you have lived 100 years, you don't have a right to die anymore."
It has been announced on the singer's Facebook official fan-page that he is alive and well.