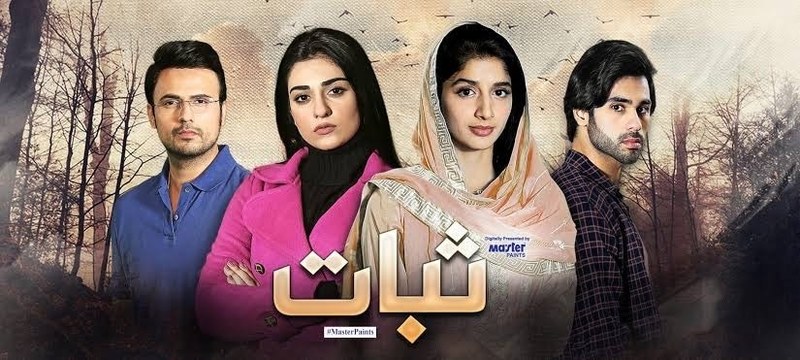 The varying personalities in Sabaat have only made it all the more exciting to watch, read on to see for yourself!
There is something about Sabaat that keeps the audience interested in the HUM TV drama. It can be Sarah Khan's ability to ridicule anyone at the drop of the hat, Mawra Hocane's belief in hard work or Ameer Gilani's decision to try and live like a normal person, everything connects with the audience. In the four episodes that have aired so far, the drama has moved at a fast pace and seems it will change gears in the coming weeks, with something big happening that might or might not be according to the scheme that might be developing in the mind of Miraal, Sarah Khan's character!
The Plot
Miraal (Sarah Khan) and Anaya (Mawra Hocane) are two very different girls – the former is a rich spoilt brat whereas the latter is a university student with a bright future. They cross each other's path due to Hasan (Ameer Gilani) who is Miraal's younger brother and Anaya's classmate. Add a preaching grandmother (Azra Mansoor), a helpless mother (Laila Zuberi), a caring father (Moazzam Ali Khan) and a competitive final year in university and you get tension on all quarters. Will the dominating Miraal have her way with her own brother or will he end up with Anaya, the very girl who changed him for good, the coming weeks will reveal the answer.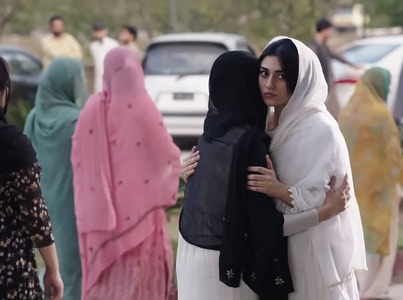 The Good
Sarah Khan and Mawra Hocane are two very talented actresses in our industry who were being typecast as weeping women in our dramas. Thankfully in Sabaat, they get to play characters that are different from their previous roles. Sarah Khan as the dominating Miraal looks down on everyone, be it her own grandmother who tried to teach her the realities of life. Mawra Hocane as the confident Anaya impresses as well because not only does she play someone closer to her age, she looks every bit the studious girl that we have seen in universities.
Moazzam Ali Khan in his debut TV serial has stunned as a mature performer who delivers dialogues like a pro, as if he had been doing that for a long time. The different shades his character shows in the last three episodes have made him my favorite addition to dramas in 2020. Writer Kashif Anwar seems to have done his homework before penning a script where the characters are being highlighted, not the actors playing them. Director Shehzad Kashmiri must also be commended on showing Islamabad as beautiful as it really is, and the locations he has chosen for are not just new to the eyes but also refreshing.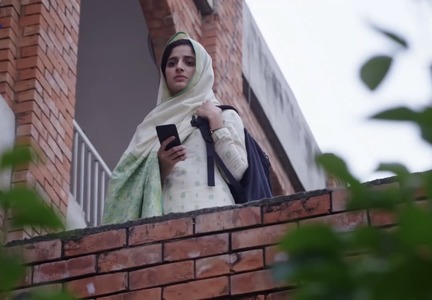 The Bad
Veteran actors Mohammad Ahmed and Seemi Raheel are wasted in the role of Mawra Hocane's parents; they look more like her grandparents and have had hardly anything to do in the four episodes so far. Ameer Gilani has impressed in the last episode but he was quite flat in the first three and one hopes that he manages to prove me wrong in the coming weeks. Abbas Ashraf as his friend seems quite irritating but that's because his character is shown to be like that. After all, he is not as irritating as the girl who spreads news in the university, or even some of the friends in Mawra's inner gang. Useless scenes like the one where the all-girl gang decides to search for Hasan's address should have been edited out, as they were not only ill-executed but also diverted the audience's attention from the story. Then there was the scene where a former employee visits the employer's house and asks him for forgiveness; it seemed forced to say the least despite Moazzam Ali Khan's brilliant performance.
The Verdict: Interesting!
Sabaat has emerged as an interesting drama that deals with two different mindsets, instead of the usual Saas Bahu affairs. It shows the cruelty of a girl who was born with a silver spoon and her sibling who wants to make a name for himself without his family's support. In the coming episodes, the diary of her grandmother will haunt Miraal's character because when she was alive, she tried to show her the true face of life but now she is doing that from her grave. It remains to be seen whether Miraal learns a thing or two from her grandmother's past, but one thing is certain. She is on a path to self-destruction which will lead her away from all, including her brother. Mawra Hocane's ideal performance as a student suggests that she is back after disappointing in Daasi and will play an important part in the plot because it is linked to all. And in the end, the OST sung by Ali Sethi and composed by Naveed Nashad is love, and its music video shows that Usman Muhtar's character will be introduced soon to the drama, to play Miraal's knight in the shining armor.