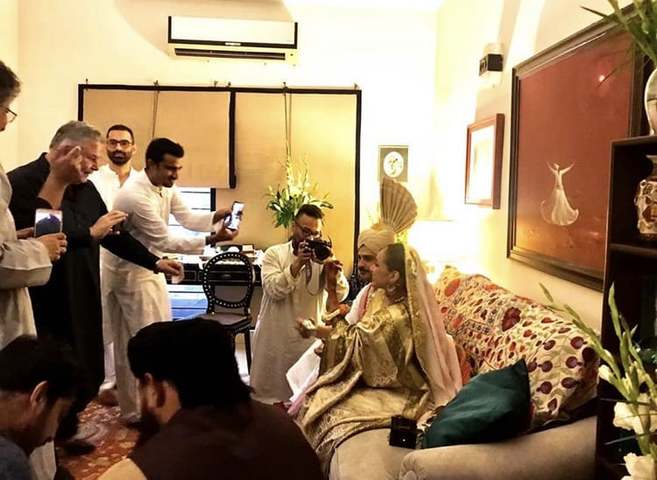 Mr. and Mrs. Daniyal Raheal happily announce their Nikkah ceremony, and we wish them all the happiness and more!
"We will definitely post really nice pictures very very soon, thank you so much for all the love!"
Bubbly actress Faryal Mehmood tied the knot with her partner of 2 years, Daniyal Raheal, after embarking on a trip to Lahore together, as Faryal shared on her social media. The elated couple has confirmed their Nikkah today, with close friends and families being the only attendees, the actress' family being abroad in the United States, were present via video calls not to miss the sweet and small celebration.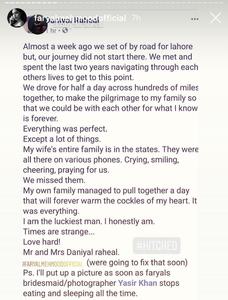 The radiant bride has declared her happiness and thanks fans and friends for their blessings on the blissful couple's union. Daniyal Raheal shared that they embarked on a week long journey to Lahore, to be with his family, including mother, renowned actress, Simi Raheal, and sister, the beautiful Mehreen Raheal, who were there to celebrate the jovial Nikkah ceremony together and rejoice, Mehreen Raheal going on to gift flowers and tons of love to the blushing bride, welcoming her in to what she already deems her family.
Faryal has shared photos on her social media platform of the lovely event, a warm and cozy affair with close family due to the current COVID 19 situation, the couple discloses. On Instagram, both actors have announced that professional pictures are soon to follow as are "#NikkahUpdates which will be more informative of what comes next for the lovebirds, as we await to see more dazzling glimpses of their marriage.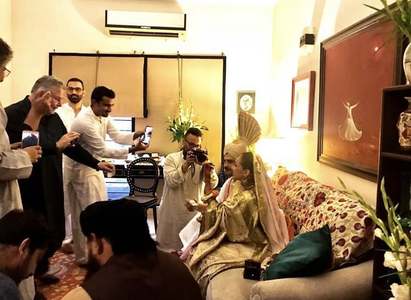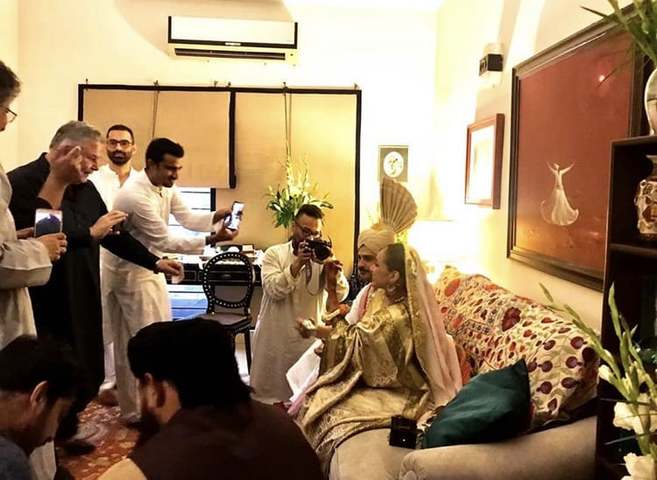 "We drove for half a day across hundreds of miles together, to make the pilgrimage to my family so that we could be with each other for what I know is forever."
Daniyal Raheal sheds light on the journey and event which bonds the vibrant pair, a sweet message sharing subtle detail of the ceremony, it seems like in these dark times it is important to hold on to what makes you happy and waste no time in cherishing the ones you love, as he goes on to claim that he too will be posting special moments and photographs from the delightful occasion. Some light in these trying times as we see our celebrity couples celebrating their love and bond by saying Kabool Hai.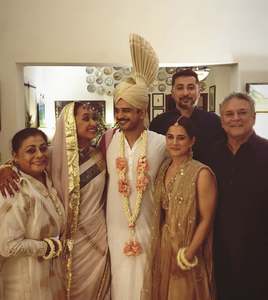 Faryal and Daniyal Raheal both are over the moon and rightfully so, as Mr. and Mrs. Daniyal Raheal, and we wish the newlyweds all the best on the next step of their journey!