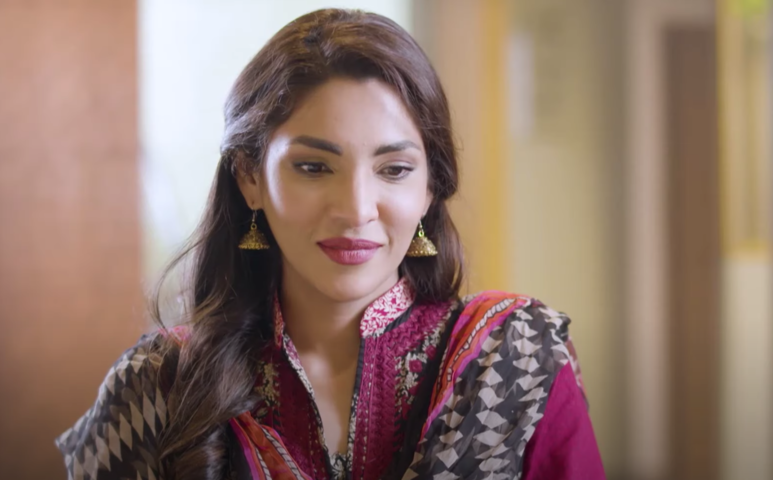 Zhalay Sarhadi, Zain Baig, Zainab Shabbir and Hammad Farooqui impress with remarkable performances!

HUM TV's Yaar Na Bichray has been making waves since its release, starring Zhalay Sarhadi, Zain Baig, Zainab Shabbir and Hammad Farooqui. The drama follows the story of Azhar (Zain Baig), his love interest Palwasha (Zainab Shabbir) and Azhar's sister Fiza played by Zhalay Sarhadi. With a riveting storyline, Yaar Na Bichray is all about, sibling rivalries, family politics, lost-love, jealousy and betrayal. We can't wait to see how the story unfolds in the next few weeks as the drama progresses on.
The Plot
Fiza (Zhalay Sarhadi) and Sami's (Hammad Farooqui) friendship is growing and the notorious Sami seems to have a diabolical plan up his sleeve. Fiza deceives her step-mother by pretending to attend her friend's birthday while she's actually going to meet Sami who had invited her to celebrate his birthday. The two meet for a cosy lunch at a restaurant and exchange gifts. Fiza and Sami are just 'friends' at the moment but she has been meeting him on and off and is also in touch with him via phone. However it seems like the budding new friendship has hit a bump as seen in the latest episode, Fiza feels insulted when Sami asks her why she is not yet engaged when she tries on a ring at the jewellery store, she then storms out leaving a baffled Sami behind.
The newly weds, Palwasha (Zainab Shabbir) and Azhar (Zain Baig) have been facing up and downs in their relationship, while sometimes it looks like the two are definitely hitting it off, the next moment the spark is gone and the two end up arguing over another matter. Sami begins to create differences between the two by calling Azhar and making up lies to make him suspect Palwasha's interntions towards him, he demands answers from Palwasha but just then she passes out from fatigue and high grade fever. Azhar being the good husband takes care of his wife throughout the night, however he has not forgotten and is still looking for his answers but has decided to wait for Palwasha to get better first.
Zhalay Sarhadi Shines as 'Fiza' with Remarkable Performance
Zhalay Sarhadi proves her mettle once again with her performance, playing the twisted and evil sister-in-law, 'Fiza' she is as cunning as it gets, not only is she against Azhar and his mother but she hates Palwasha just as much too. From burning her hands with piping hot tea to teach Palwasha a lesson to cutting off the internet cable wires so she wouldn't be able to complete her work assignments, Fiza has tried everything in her power to make Palwasha's life a living hell! We're definitely loving Zhalay's fiery avatar in Yaar Na Bichrey and look forward to her scenes with each passing episode.
What's Next?
We wonder if Sami's lies will affect the growing closeness between Azhar and Palwasha and whether Fiza will find out about Sami's real motive behind befriending her.
Follow HIP In Pakistan for latest news and updates.