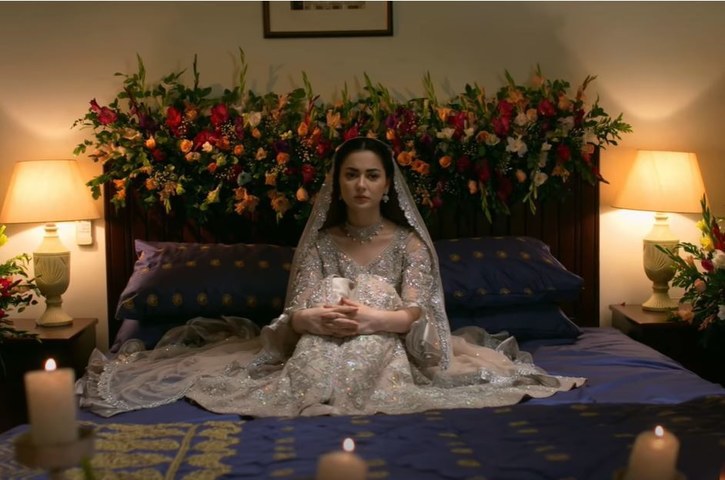 Dil Ruba puts Hania Aamir's Sanam through the test, with more shocking twists!

Whoever thought that Hania Aamir and Syed Jibran would not form a lethal combination must watch the latest episode of Dil Ruba to realize that they share a wonderful chemistry.
Yes, the thirteenth episode did bring more bad luck for Sanam but the way Hania Aamir carried it was exemplary. One must give full marks to Syed Jibran who changed gears to turn from the best person to marry, to the worst husband within minutes. It wouldn't be incorrect to say that while Sanam's life turned from worse to worst, it gave the audience something else to experience, other than the regular Saas Bahu stuff that dominated our TV.
The Plot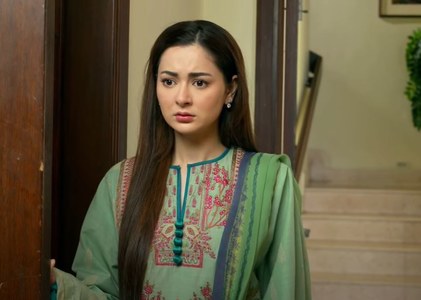 After Sabeeh (Mohib Mirza) refused to marry Sanam (Hania Aamir) one more time, the latter's family decided to go ahead with her second marriage with Khurram (Syed Jibran). However, it turned out to be the third marriage for the bridegroom who one moment reminded Sanam of Razi (Nabeel Zuberi) but the next moment was even worse than Ayaz (Asad Siddiqui). Sanam leaves her husband's place to be with her neglected baby and it was only after the interference of Khurram's father (Sheheryar Zaidi), that she was convinced to return.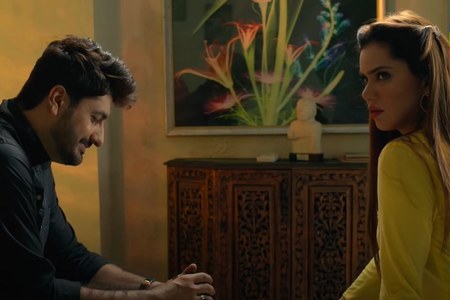 But this time, it was different as her father-in-law appointed her the owner of the house so that it gives a shock to Khurram and make him quit his wayward life. It does have the desired effect on the son, but not before his girlfriend (Ghana Ali) told him to get his act right if he wanted to impress his father and earn back a place in his good books.
The Good
It was an episode that fans of Hania Aamir would remember for a long time. She got to display all kinds of shades in her arsenal, from a newly-wedded wife to a caring mother, from a wronged-woman to one who has all the power, she was perfect in every avatar. Viewers who saw her character display a carefree attitude in the earlier episode would have expected her to fail in the scene where she tells her father-in-law not to disown his son, but she didn't. In fact, she was as cold as ice on finding out that the house was now hers, and it would be interesting to see how her marital life moves on in the coming episodes.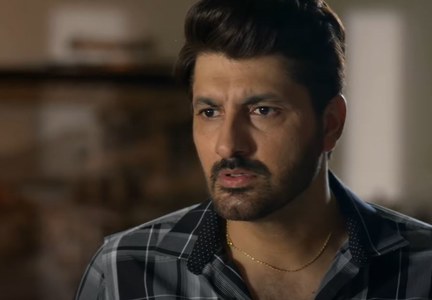 And then there was Syed Jibran's Khurram, the hero and the villain of the episode. If you fell in love with Khurram's conduct in the twelfth episode where he was a rich guy wanting to settle down, you will hate him after the 'huge twist in the tale.' It turned out that his father was pressurizing him to get married and settle down that too after two divorces, both of which were his own fault!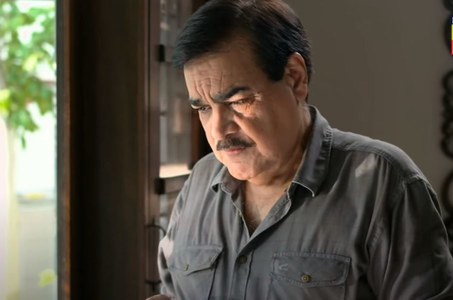 The way both father and son – Sheheryar Zaidi and Syed Jibran respectively – acted, it must have reminded few in the audience of their relationship with their own father. Here was one successful businessman who wanted to see his son emulate him, and there was the son who wanted nothing to do with his father's business. With an actor of Shehryar Zaidi's experience and Syed Jibran's versatility, it seems that the audience is in for a track that might take the drama to new heights.
The Bad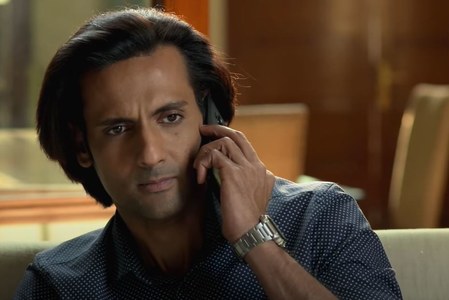 The worst thing about the episode was the limited appearance of the 'king of broken-hearts', Sabeeh, played by Mohib Mirza. In the scene where he finds out that Sanam will get married to someone else for the second time, he lost control over his emotions and nobody except Mohib Mirza would have been able to pull that off. It seems that Sanam's friends are a thing of the past, and one hopes that Rehana Akhter's character joins them too, for she is too loud for TV and ideal for Radio where you can control the volume.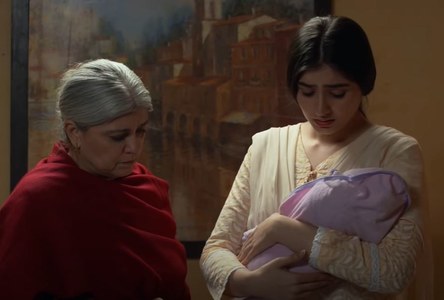 The writer Qaisera Hayat and director Ali Hassan must be commended for doing a good job overall, but how is preaching 'get him/her married and things will get better' a good thing in this age and time? Didn't they think about the bundle of joy that changed Sanam's life and gave her the stability she was hoping for? Surprisingly, in this episode, Sanam comes out as the intelligent one instead of her mother (Marina Khan) and sister (Durr-e-Fishan) who were the champions of 'All Would Turn Out Well' for the second time in the serial. They wanted her to get married as soon as she delivered the baby, and if the audience can find it weird, why didn't the makers while they were penning down the whole thing. And how come her father (Sajeeruddin Khalifa) who hardly had anything to say in the last twelve episodes was negotiating like a pro with Khurram's father who was not even present at his son's wedding!
The Verdict: Dil Ruba Moves In A Different Direction After A Huge Twist
Despite its shortcomings mentioned above, Dil Ruba is miles ahead when it comes to dramas these days. With Hania Aamir, Syed Jibran, Shehryar Zaidi, Marina Khan, Mohib Mirza, and Durr-e-Fishan delivering excellent performances, and the story moving as fast as it should, one should be ready for more twists and turns in the coming weeks. Will Khurram turn over a new leaf and become Sanam's savior or will he don a new avatar to please his father, it remains to be seen. Will the calmness we experienced in the last few weeks herald a new kind of storm, and if it does, will it be in favor of Sanam and her child, let's hope for the best!